Get ready for summer!
New product releases always excites me a little. Just a little! Because I already own so much products, I'm more like a spectator than an actively participating customer.
Plus, Visee isn't available in Singapore.
This is a small release as there are only 3 items, 2 of which are eyebrow products. Even though we often associate waterproof and sweat resistant products to summer time, I might have taken that quality for granted because I thought that is a minimum requirement for a product to be useful. Maybe it's just me!
It's great Visee introduced a waterproof eye crayon, as I think that would be extra useful for hot summer days! Or for days when your first date brings you swimming :P

COLORING EYEBROW MASCARA | 7G | 850 YEN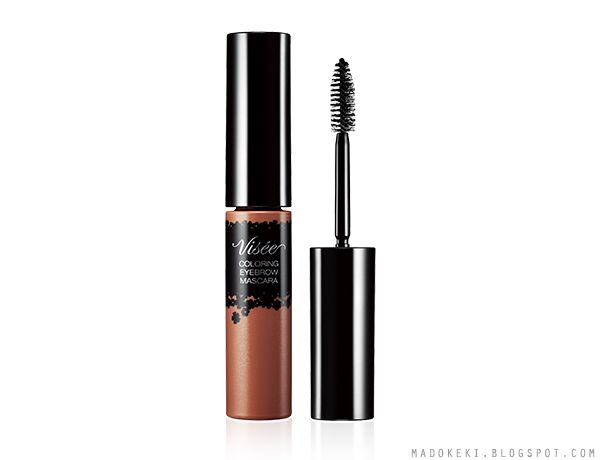 Change your eyebrow colour easily with the blendable and quick dry eyebrow mascara. Formulated with hydrating ingredients like hyaluronic acid and mineral oil, it is also easily removeable with warm water. It has the film formula (similar to film mascara) so yes, it's oil and sweat resistant.
Available in 5 shades.


COLORING EYEBROW POWDER | 3g | 1200 YEN
With 4 shades available, you can now mix your own personal colour to suit your hair perfectly! You're guaranteed a natural look thanks to its "slide coating powder", which increases blendability. Finally, pink eyebrows to go along with your pink hair!
Available in 3 shades.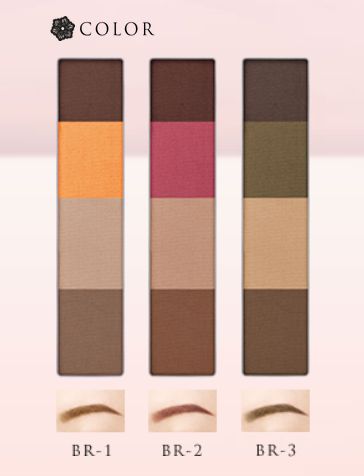 BR-1 YELLOW BROWN
BR-2 CASSIS BROWN
BR-3 OLIVE BROWN
CRAYON EYE COLOUR | 1200 YEN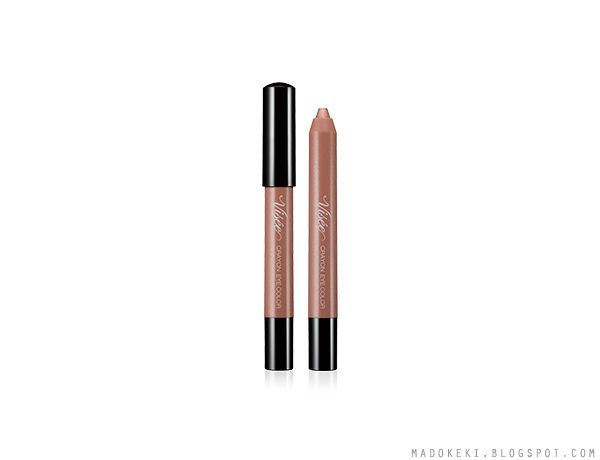 A super blendable eye crayon that promises long lasting and vibrant colours, it can also double up as an eye liner. Formulated to be tug-free, expect it to glide on your delicate eyelids without damaging it. Did I mention it's also waterproof and sweat resistant? You probably already knew that when you saw "long lasting" colours in the first line :P
Available in 6 shades.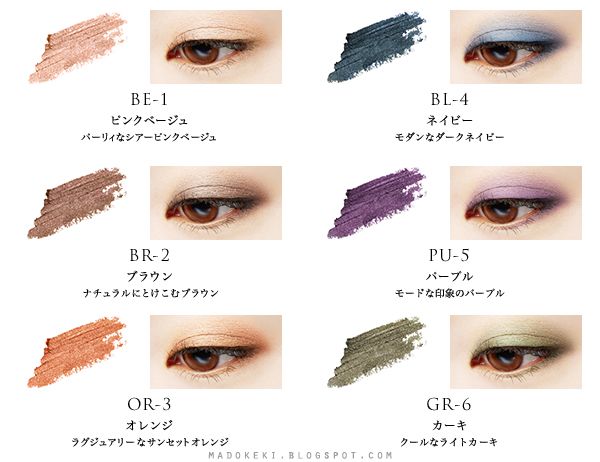 EDITOR'S NOTE
I think Visee is going in the right direction in terms of colour selection. They are doing something other brands aren't - releasing products in quirky colours that are rare among drugstore brands. In hindsight, they have been doing that with their eyeshadows, especially the glossy rich series.
Look. eyebrow mascaras aren't new in the market, but having a greyish brown shade is definitely a game changer since most of the other drugstore brands only produce yellowish brown eyebrow mascara.
The same goes for eyebrow powder, aren't they a genius for adding one more shade within the usual 3 colour eyebrow powder palette so that those with fancy hair colours (especially since pink hair is more common these days) can finally get a conveniently packaged product that suit their needs, instead of bringing around a usual brow powder palette PLUS a pink eyeshadow?
At first glance, I thought the eyebrow palettes are eyeshadow palettes. Which by the way, you can totally use it that way!
Eye crayons are a good product to have during the summer because they adhere to the skin better, thus reduces the chances of creasing or meltdown. They also work well as an eyeshadow base to make powder eyeshadows pop! What's not to love about them? I hope they smell pleasant though, because my past experience with eye crayons were ruined by the putrid crayon smell. It does smell like crayola, and it's not nice in my opinion.
What would you pick up if you're in Japan right now?