Were the marketing team hungry? Chiffon.. Cake?
Etude House recently released a new line of lipsticks! They are a mix between cream and matte finish. I have no idea what "chiffon" has got anything to do with the finish. In my mind I imagine it to have a bouncy finish (my mind is clearly thinking about the chiffon cake, what a glutton!), which speaks nothing about the finish.
Stripping the marketing thing aside, it's a semi-matte lipstick that promises more moisture than a traditional matte lipstick.
DEAR MY BLOOMING LIPS TALK CHIFFON | USD 12.40
The lipstick has a brand new packaging - eyelet trim decorating one side of the lipstick. With the cap off it looks like a capital letter B. The first time I saw this lipstick I only saw an image of it with its cap off, it made me wonder why a letter B on the packaging :P
Comes in 12 whopping shades, including the rarer brownish and nude shades. Case in point, brown shades are pretty rare in Asian lipsticks.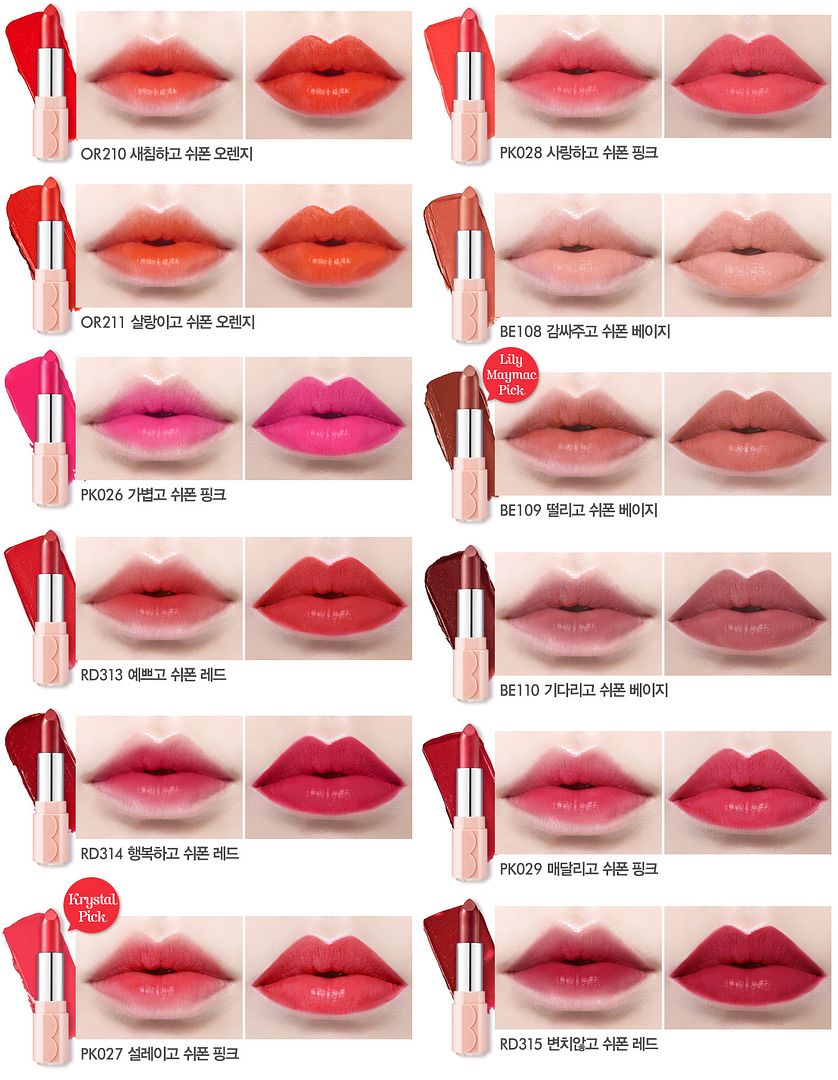 Click to enlarge!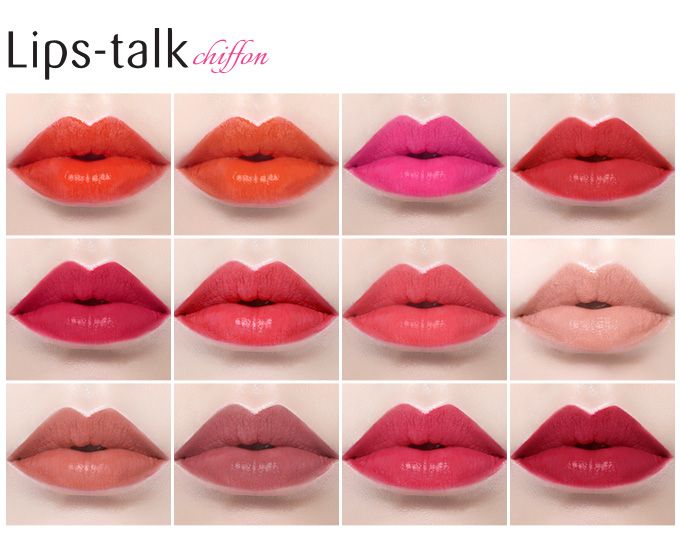 At a glance.
For actual swatches, check out
this korean blog
.
EDITOR'S NOTE:
The nude shades (BE109 and BE110) really appeal to me. The almost neon pink PK027, which it's quite common amongst Korean brands still stands out to me. RD315 looks like a beautiful wine red! I might actually hunt these down some time in the future.. :) I don't have a lot of nude lipsticks, YET.
Image credit: Etude House