Official swatches included!
I love the colourful visuals Etude House creates whenever they launch something new!
Following the release of the peachy toned
Play Color Eyes Juice Bar
, Etude House wants you to have ice cream shades on your eyes this summer with their release of the Play Color Eyes Ice Van.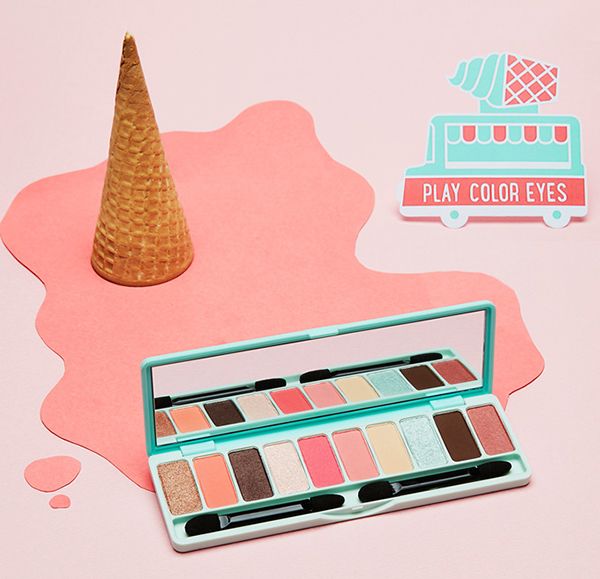 It's no coincidence that the promo photos are ice cream themed - the pastel shades look just like the delicious ice cream flavours! It's a pity my Korean language isn't efficient enough to translate the names of the different shades, but I'm pretty sure they are dessert themed. Just a guess.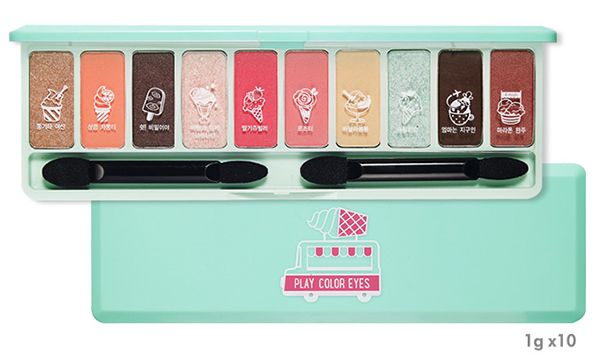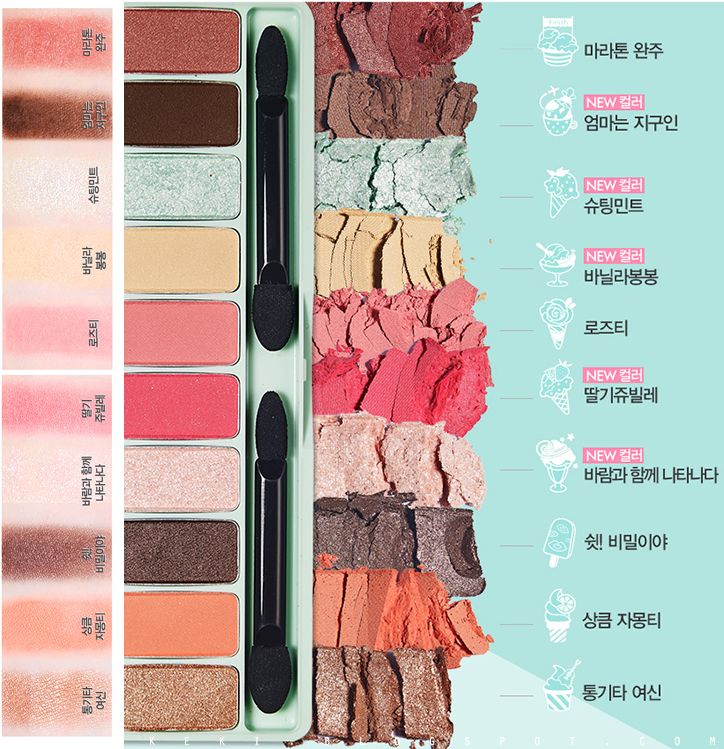 click to enlarge!
On the left are swatches on the arm, placed next to the respective eye shadow from the palette for easy reference.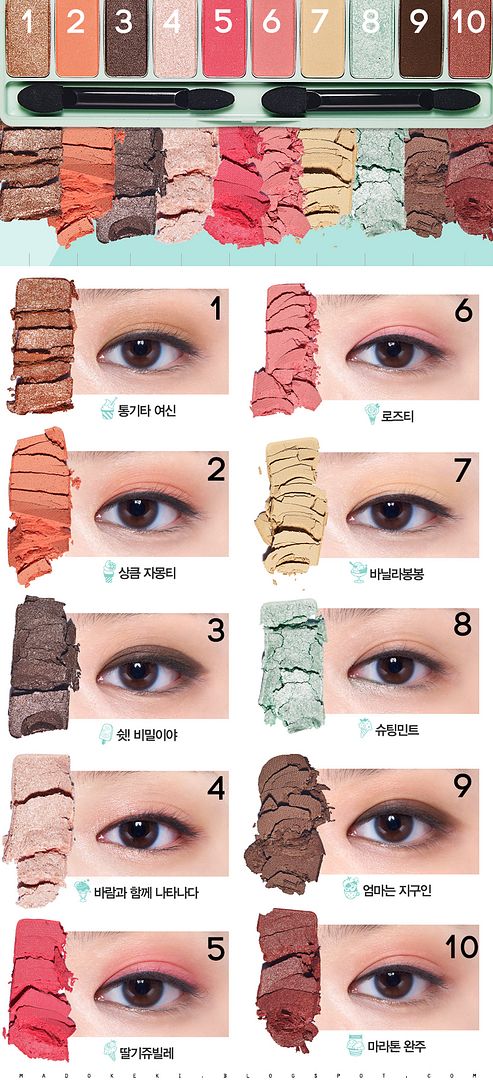 click to enlarge!
Swatched on the eyes. Check number for respective shades. I can't translate the names as they are too complicated this time round!
Ending note:
From the swatches it looks like a fun palette to have, but the colour payoff seems mediocre for the more daring shades. With that said, low pigmentation can also be spun as a "natural effect", right? So it really depends on what you're going for.
I'm just happy seeing addition of new colours, such as the hot pink (shade 5) and mint green (shade 8)!
Image credits: Etude House