Let's begin with base makeup.
We're half way into 2016 and @cosme has came up with their best new cosmetics for the first half of this year!
These products are all newly released, or at least, considered to be newer products and hence is different from the annual best cosmetics awards. Only the newer products are taken into consideration for this ranking.
Without further ado, I present to you the winners. (Translated from @cosme website)
OVERALL WINNER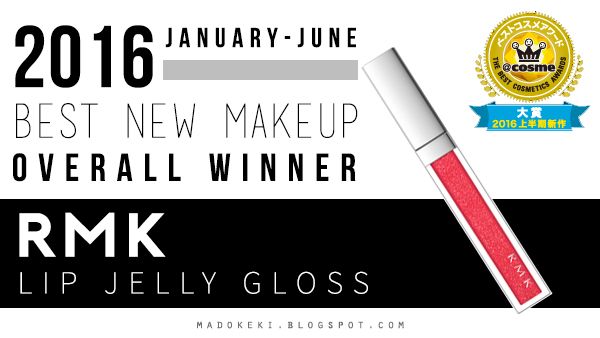 RMK | LIP JELLY GLOSS
"The cool and sophisticated colour draws endless attention, while the shiny formula sculpts your lips and gives it dimension."
BEST MAKEUP BASE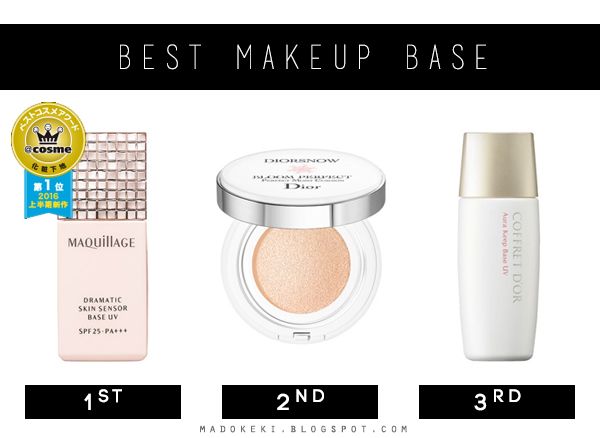 1. MAQUILLAGE | DRAMATIC SKIN SENSOR BASE UV
"Offers moisture and sebum control, skin feels increasingly beautiful throughout the day."
2. DIOR | SNOW BLOOM PERFECT CUSHION
3. COFFRET DOR | AURA KEEP BASE UV
BEST POWDER FOUNDATION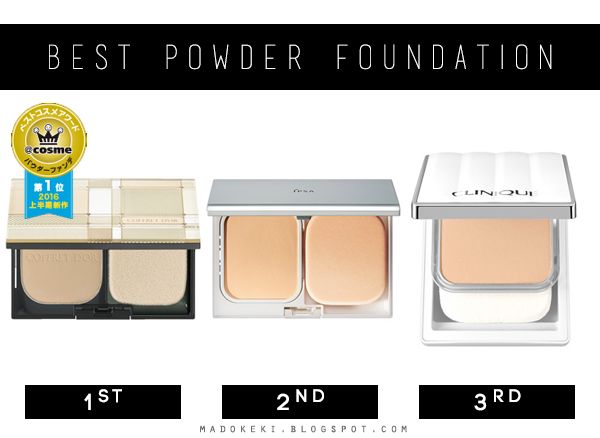 1. COFFRET DOR | BEAUTY AURA PACT UV
"Surprisingly lightweight and glowy! Breathes an aura of life onto skin."
2. IPSA | POWDER FOUNDATION
3. CLINIQUE | EVEN BETTER POWDER MAKEUP WATER VEIL
BEST LIQUID FOUNDATION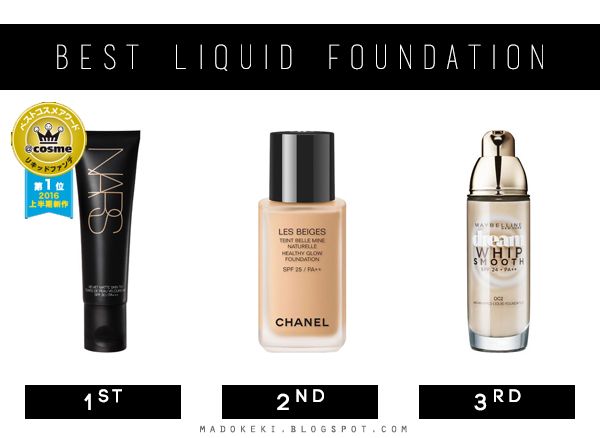 1. NARS | VELVET MATTE SKIN TINT
"An excellent tint that can create a perfect three dimensional face."
2. CHANEL | LES BEIGES HEALTHY GLOW FOUNDATION
3. MAYBELLINE NEW YORK | DREAM WHIP SMOOTH LIQUID
BEST CREAM FOUNDATION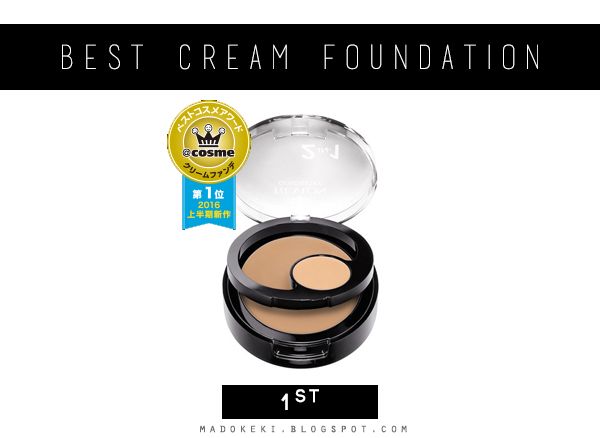 1. REVLON | COLORSTAY TWO IN ONE COMPACT MAKEUP + CONCEALER
"Comes with integrated concealer, it has amazing coverage and a silky finish."
BEST CUSHION FOUNDATION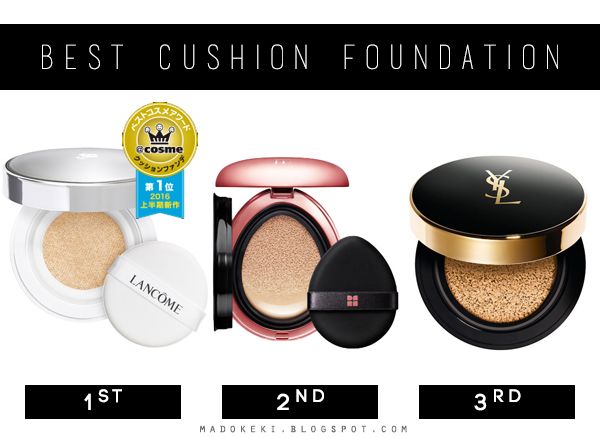 1. LANCOME | BLANC EXPERT CUSHION COMPACT
"Super lightweight for a tight fit on skin, goes on evenly to impart a natural glow."
2. FLOW FUSHI | ION DE CUSHION
3. YSL BEAUTY | ENCRE DE PEAU LE CUSHION
BEST CONCEALER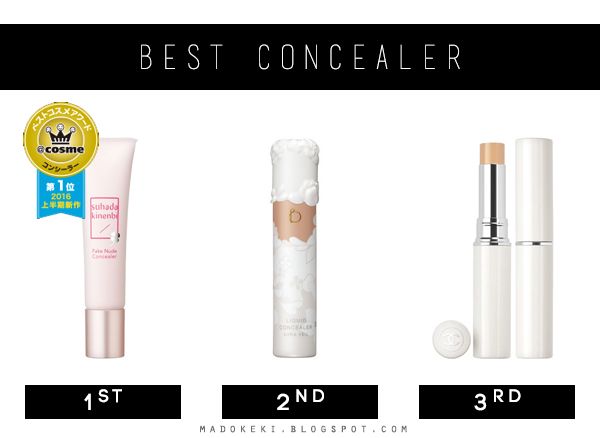 1. SUHADA KINENBI | FAKE NUDE CONCEALER
"Natural lightweight look, covers the skin while being able to merge with bare skin skillfully."
2. BENEFIQUE | LIQUID CONCEALER (AURA VEIL)
3. CHANEL | LE BLANC STICK CONCEALER
BEST SETTING POWDER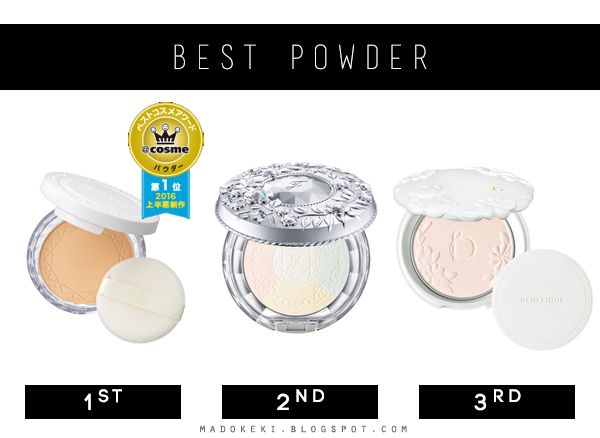 1. CEZANNE | UV CLEAR FACE POWDER
"Like wearing a transparent veil, the powder gives a smooth and delicate finish."
2. JILL STUART | CRYSTAL LUCENT FACE POWDER
3. BENEFIQUE | PRESSED POWDER (LUMINIZING)
BEST CC CREAM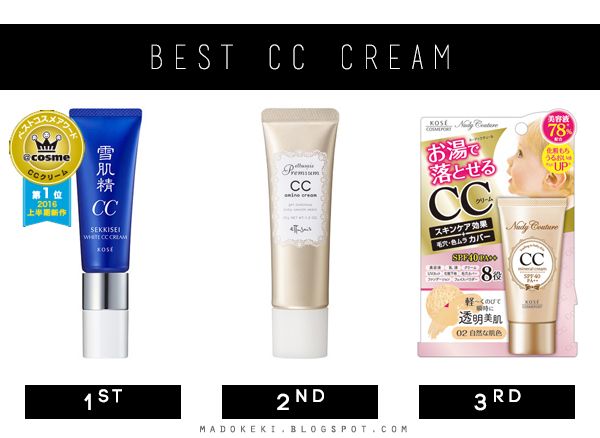 1. SEKKISEI | WHITE CC CREAM
"Protects you against the strong summer UV light! Look minimally made up while enjoying whitening benefits at the same time."
2. ETTUSAIS | PREMIUM CC AMINO CREAM
3. NUDY COUTURE | MINERAL CC CREAM
BEST BB CREAM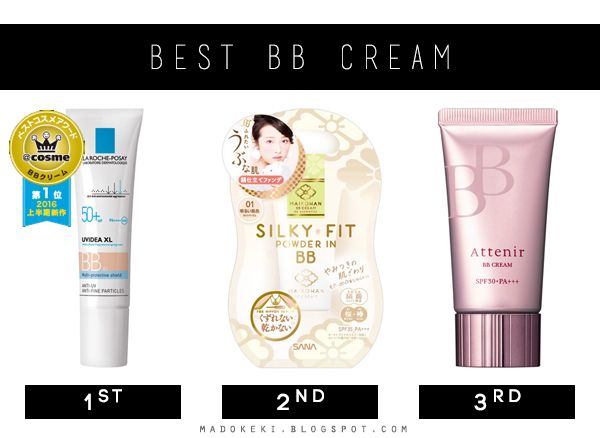 1. LA ROCHE POSAY | UVIDEA XL PROTECTION BB
"UV protection on 'roids (SPF50)! Dries down to a smooth finish."
2. MAIKO HAN | BB CREAM
3. ATTENIR | BB CREAM