Mickey up girls!
I don't usually follow makeup releases by The Face Shop, because there are simply too many Korean brands to look out for. A lot of them simply don't register on my limited radar. But my antennas picked up the cute mickey packaging this time round!
This is quite the full collection - face, eyes and lips! There are two skin care items which I conveniently left out of this entry.
1. CC LASTING CUSHION SPF 50 PA+++| 15G | 20000 WON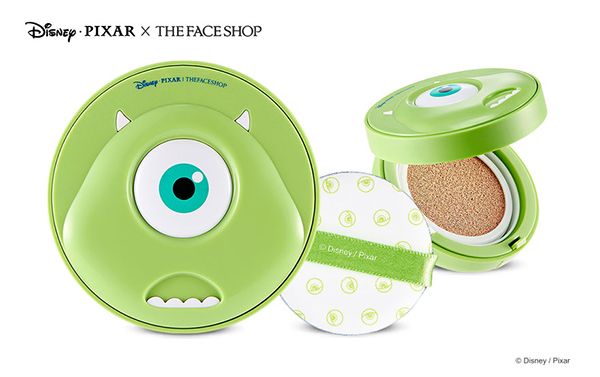 Sheer, mildly hydrating and dewy. Covers up pores and long wear.

Available in 3 shades.
2. CC COOLING CUSHION SPF 50 PA+++ | 20000 WON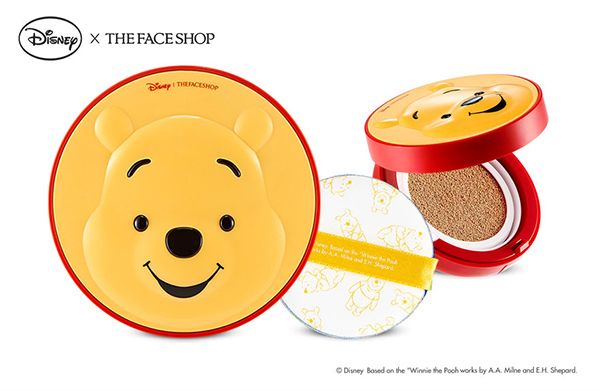 Very hydrating, less sticky but still dewy looking, sheer coverage. Cools down skin.
Colour selection same as above.
3. BB POWER PERFECTION CUSHION SPF 50 PA+++ | 20000 WON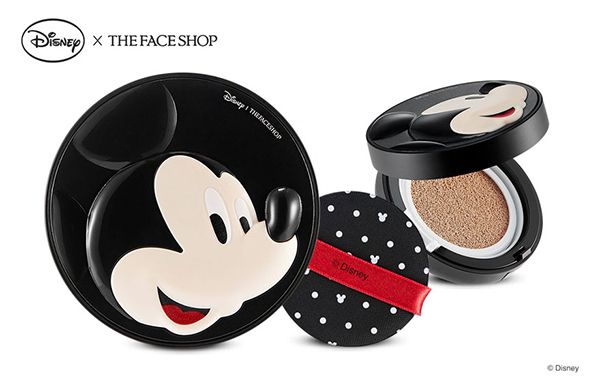 Full coverage, hydrating and dewy.
Colour selection same as above.
4. SUN CUSHION SPF 34 PA++ | 19000 WON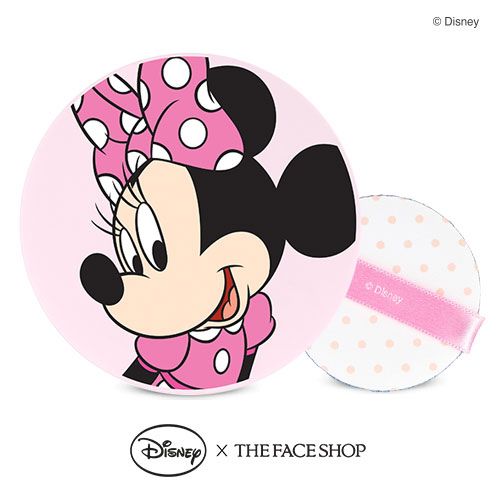 Sun block in cushion form!
Say what????? Yea, I don't get it either.
This might be more useful for reapplication after you got your full face of makeup done?
Available in Mickey and Minnie packaging.
5. INK GEL STICK | 13000 WON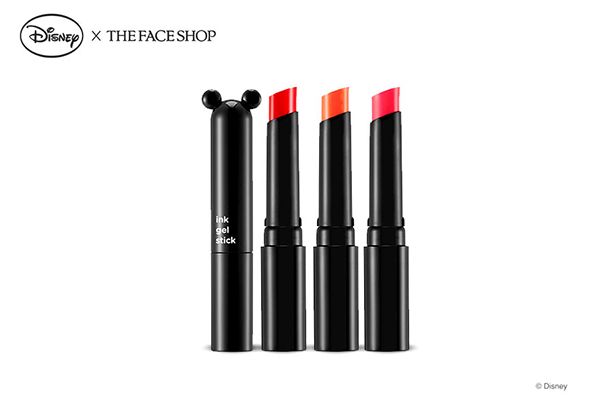 Buttery smooth, the saturated colours wears well on the lips providing long lasting hydration and colour.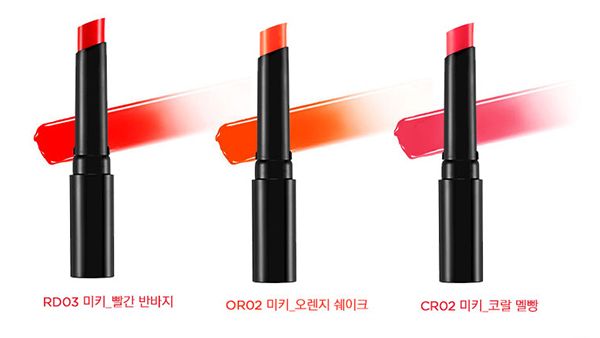 6. WATERY TINT (6 SHADES)| 4500 WON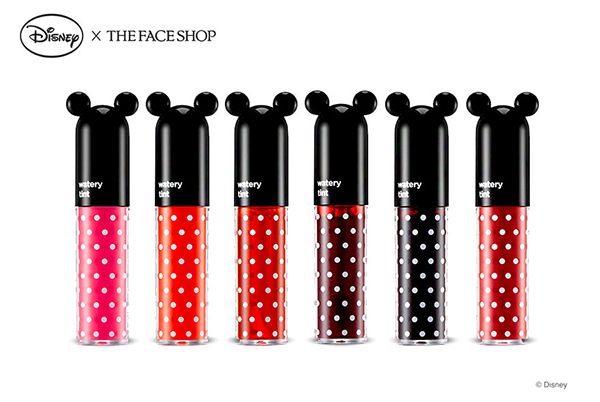 Available in 6 shades.
7. TINTED LIP BALM | 7000 WON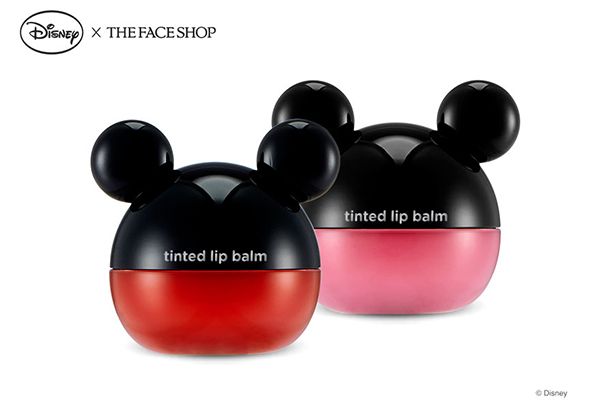 A hydrating lip balm that gives you a slight tint, great for creating the healthy natural look.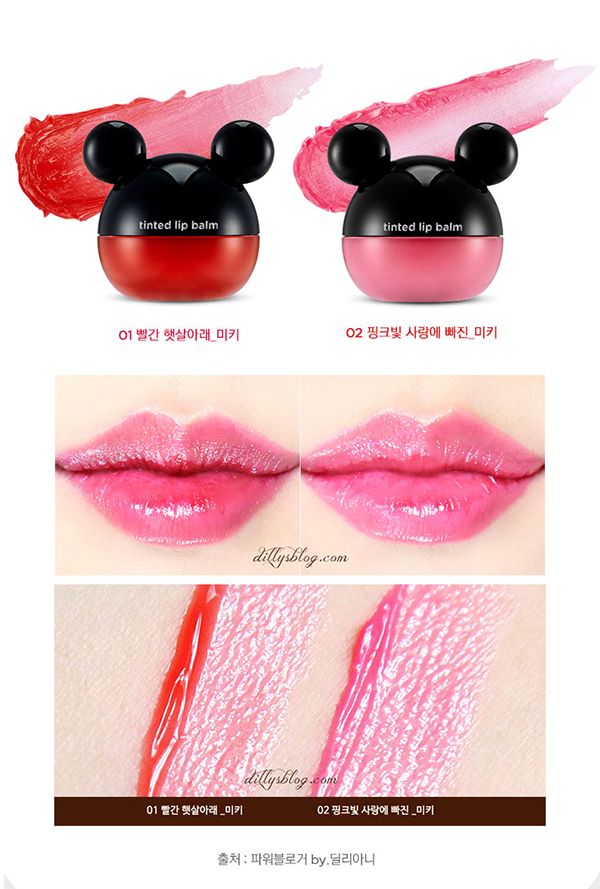 Available in 2 shades
8. MONO POP SHADOW PALETTE | 18000 WON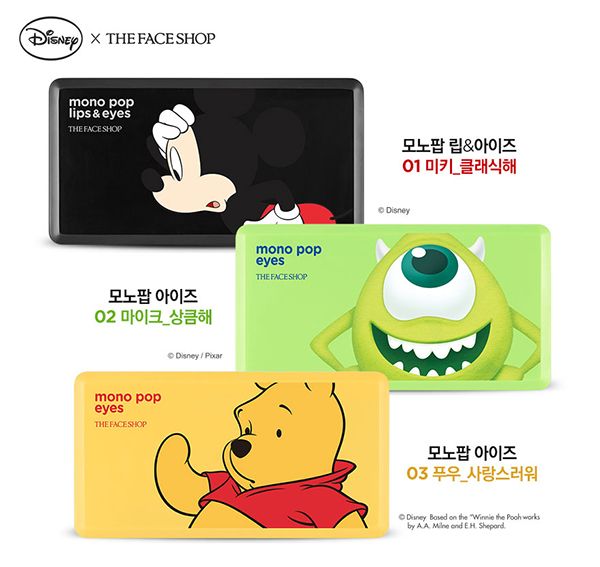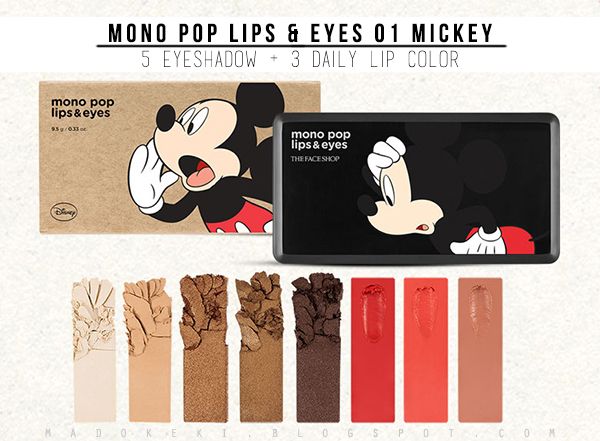 You can easily create dimensions on your eyes with the selection of neutral brown eyeshadows in this palette. Finish the look with any of the 3 lip colour, all chosen for its versatility in every day life.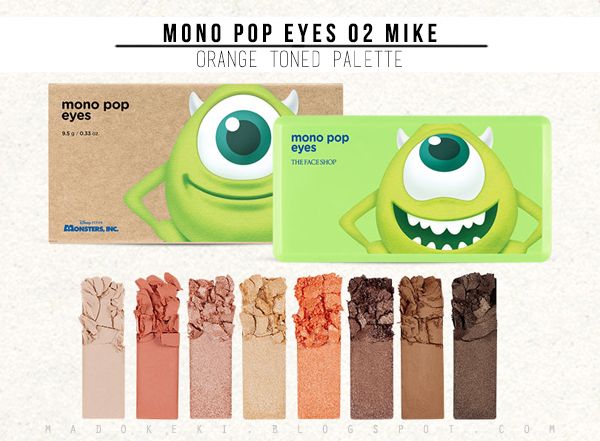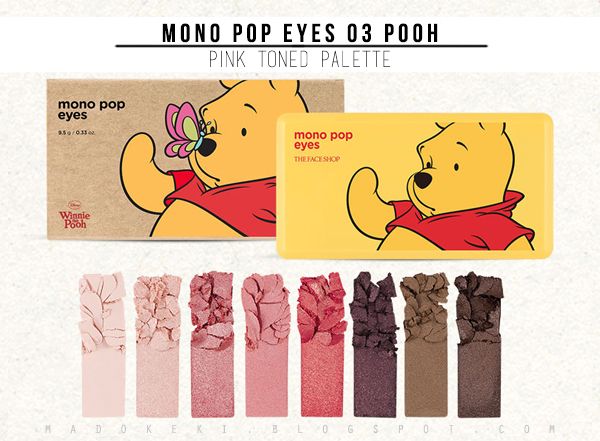 Whether you like orange or pink tones, you are pampered with 8 eye shadows in each of the palette. The colours are carefully paired with earth tones to make it easy to wear.

9. COLORING STICK SHADOW | 6000 WON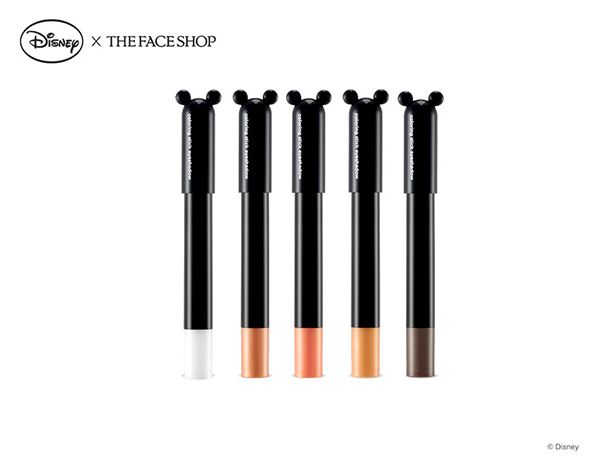 You can now achieve flattering eye looks with their simple to use eyeshadow stick. Just draw it on and blend!
10. ALL-PROOF AUTO LINER | 7000 WON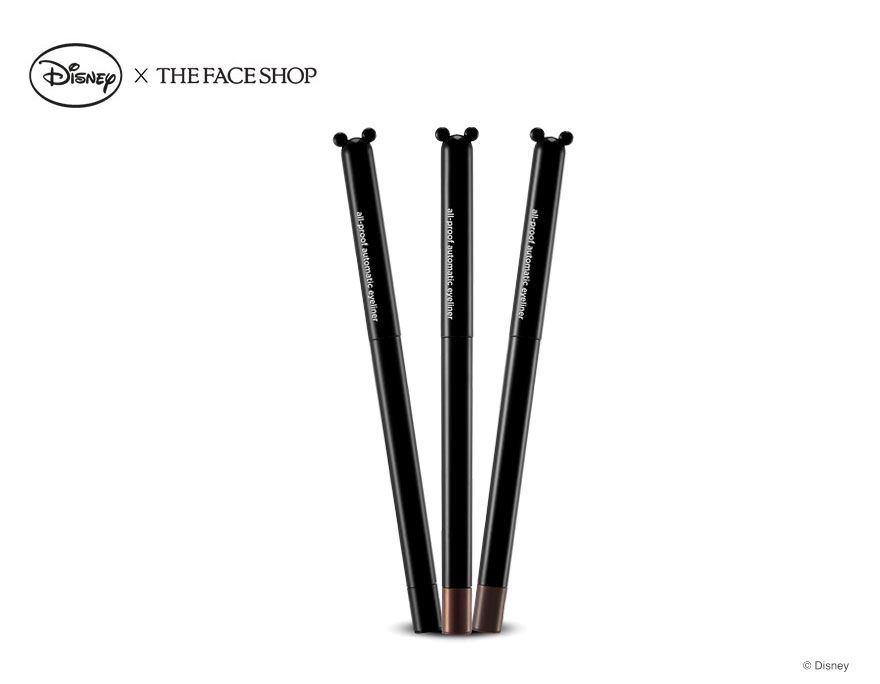 Sebum, sweat and water resistant! Now you don't have to worry about having panda eyes at the end of the day!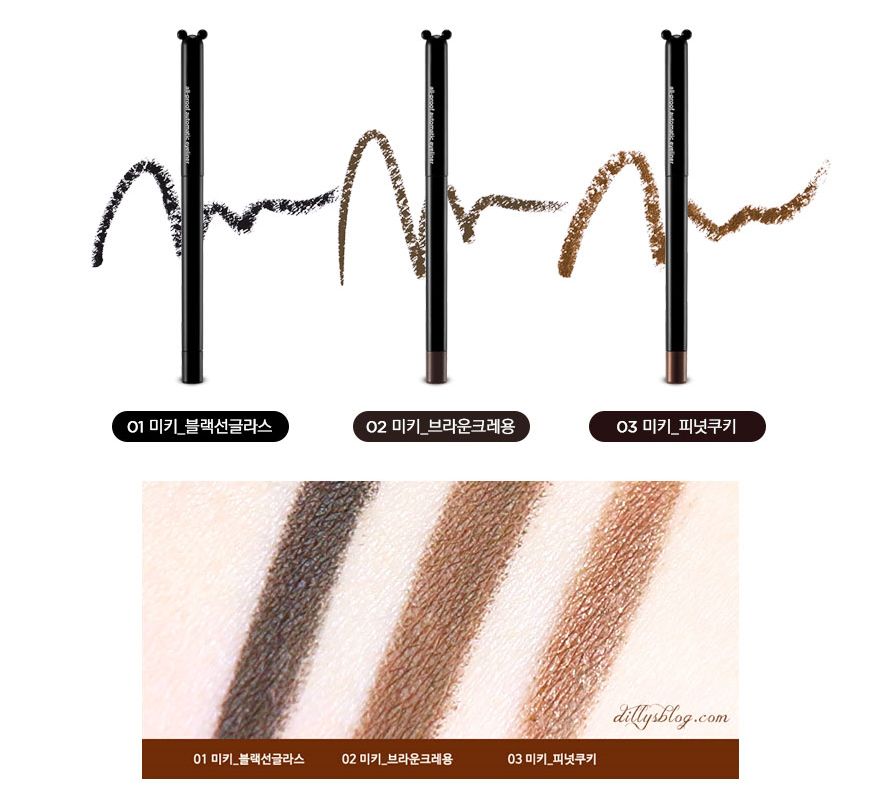 11. ALL-PROOF MASCARA | 11000 WON / 14000 WON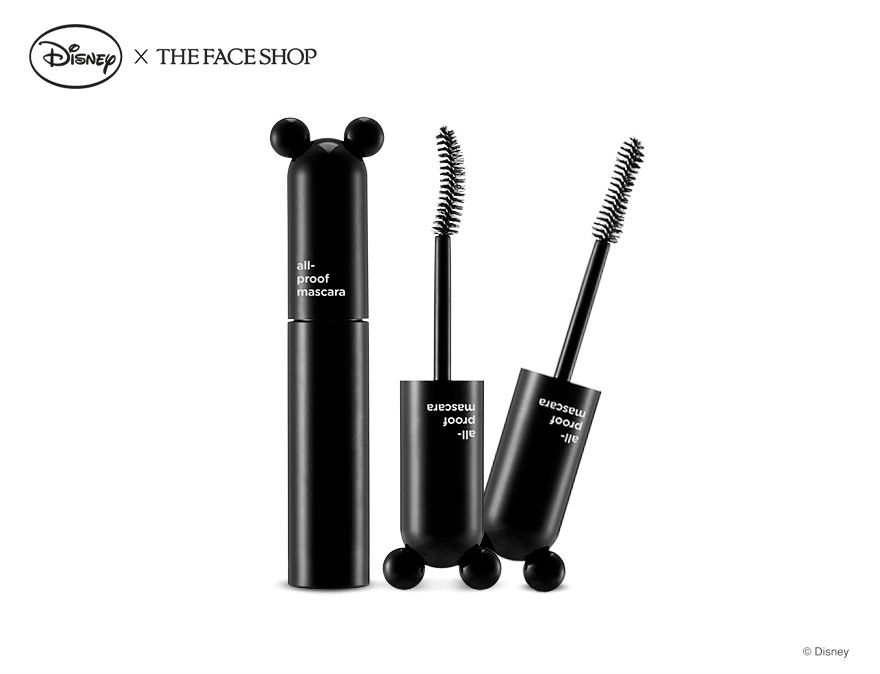 01 (Super Proof, 11000 won) and 03 (Mega Proof, 14000 won) are both waterproof, but 03 is an all rounder - it has lengthening, volumizing and curling effects, while 01 was designed for maximum curls only.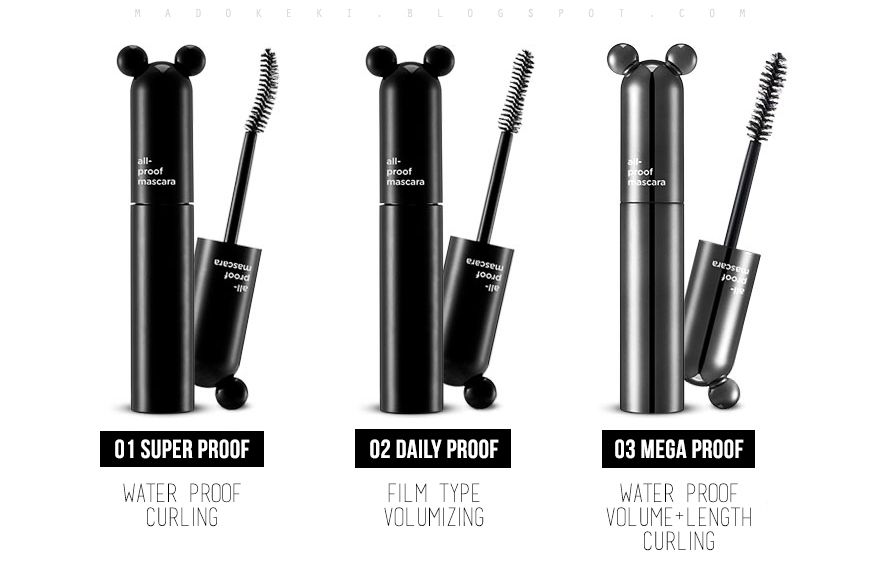 02 (Daily Proof, 14000 won) is a film type mascara. You can remove it easily with lukewarm water, but it still has sufficient resistance against water and sebum.
12. ALL-PROOF EYE KIT | 9900 WON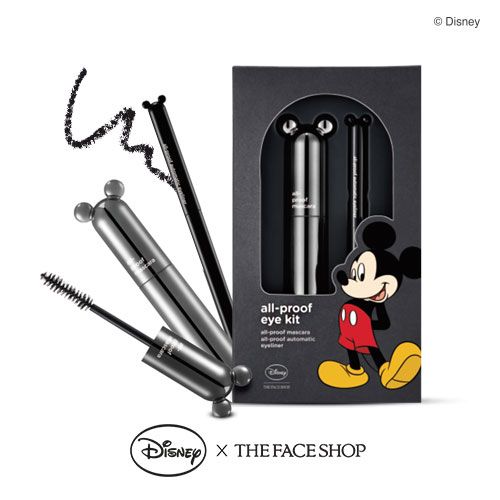 Each set comes with a Mega Proof mascara (black only) and an Auto Liner, which comes in two colour variations, black or brown.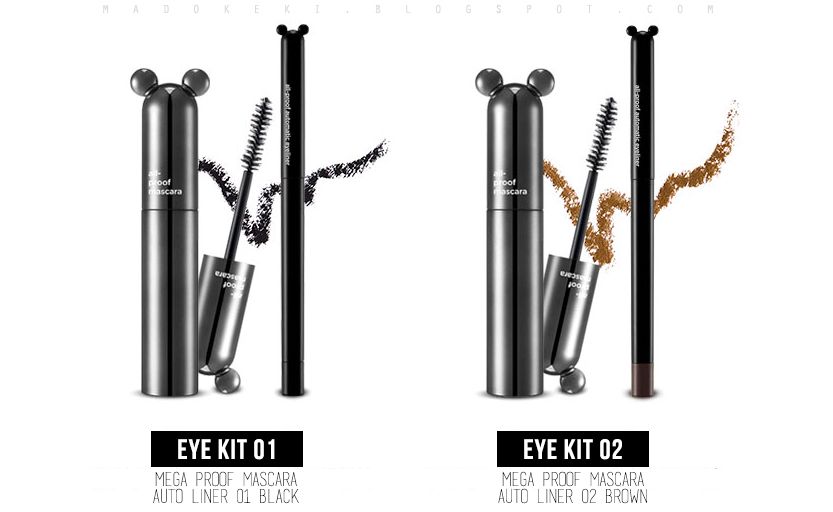 13. ALL-PROOF EYE KIT TIN CASE | 19000 WON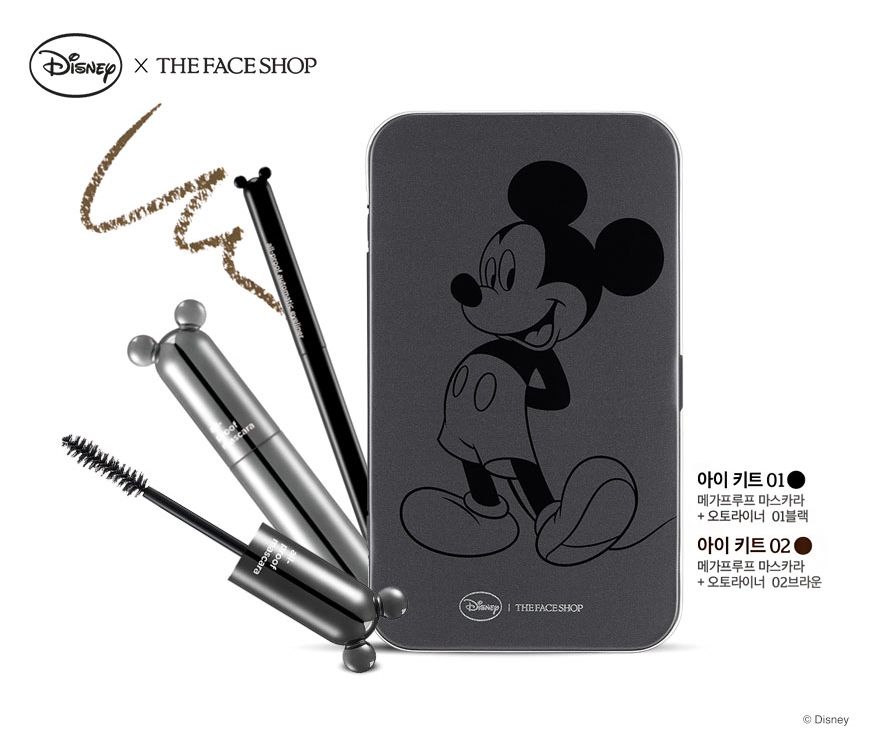 Same offering as above, except for the beautiful tin case.
Ending thoughts:
So, what do you think? I thought the Mickey ears on the mascara tube is really cute! Korean brands are crazy over collaborations with other brands now, and I can't say I dislike them!
Also, the eyeshadow palette has a beautiful combination of colours. I didn't see any official swatches, so I have no idea how pigmented they are, nor what kind of texture they have. It would be a steal IF the colour payoff is amazing! But one can only expect so much from Korean brands because their formulation is different from the Western counterpart.
If you're interested in getting them, you might be able to find them online.
Image credit: THE FACE SHOP