Hello Kitty has arrived!
It's Hello Kitty's 50th birthday! Colourpop has been teasing us with their collaboration with Hello Kitty and it has finally launched on their
website
!
I've summarized all of their products from this collection in this entry. Do check out their official website if you want to look at swatches, they did a wonderful job of swatching products on different skin tones!
Temptalia has recently swatched them, click to see all of them
!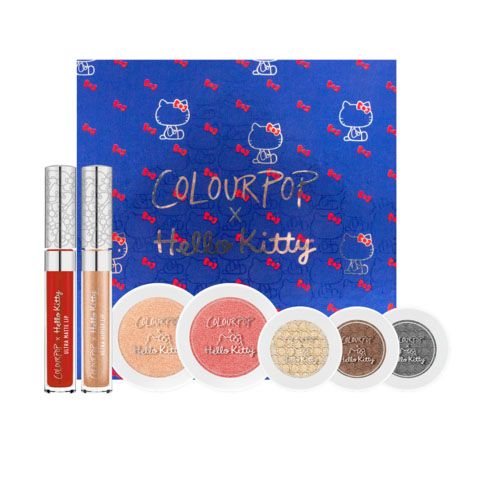 This set contains their popular Ultra Matte Lip, Ultra Glossy Lip and , Highlighter & Blush, as well as the Super Shock Shadows (from left to right on the image).
Ultra Matte Lip
RIBBON: Rich blue red
Ultra Glossy Lip
KT: Sheer light gold sprinkled with pink and gold glitter
Highlighter & Blush
YUMMY COOKIES: Light peach with a tinge of silver (Pearlized)
FUN WITH FRIENDS: Vivacious mid-tone warm pink (Pearlized)
Super Shock Shadows
JUICY APPLE: Soft gold topped with gold glitter (Glitter sheer)
STICKER SHEET: Cool-tone taupe (Satin)
BENTO BOX: True gunmetal (Pearlized)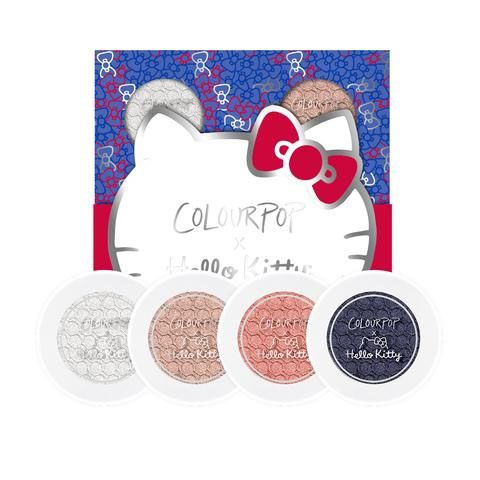 A set of Super Shock Shadow quads, with colours inspired by Hello Kitty.
RAINBOW: White with silver and pink glitter highlights (Glitter sheer)
FRIENDSHIP FILE: Warm peachy beige dusted with silver and pink glitter (Metallic)
SMALL GIFT: Mid-tone peachy pink (Pearlized)
SCHOOL BUS: Deep navy blue (Pearlized)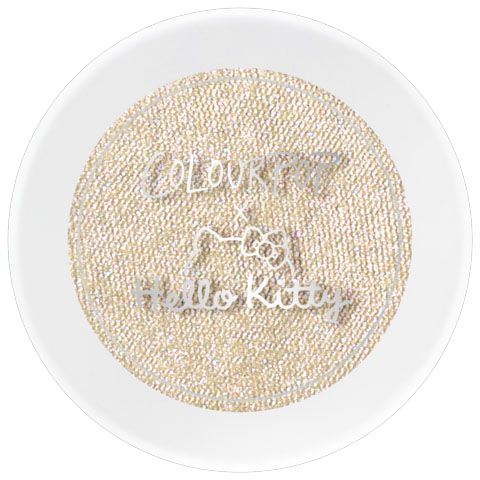 SCHOOL IS FUN: Soft iridescent duo chrome gold (Pearlized)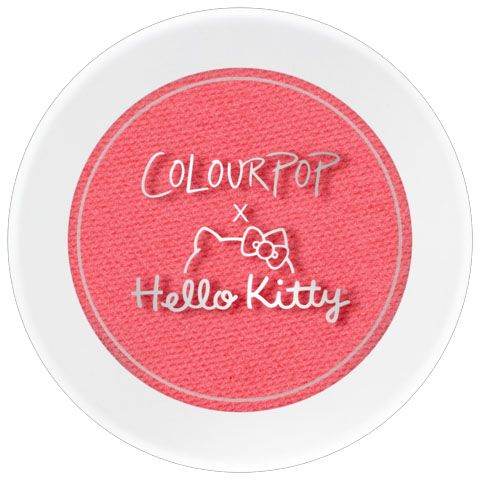 COIN PURSE: Bright cool-toned rosy pink (Matte)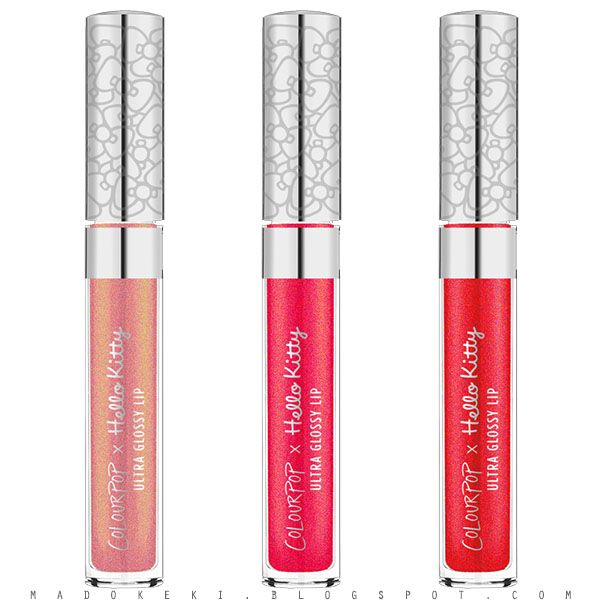 ULTRA GLOSSY LIP | USD 6
SUPER CUTE:
Bright warm pink with pink glitter (Sheer)
ARIGATO:
Bright hot pink with hot pink glitter (Sheer)
TRINKETS:
Crisp blue red with soft sparkle (Sheer)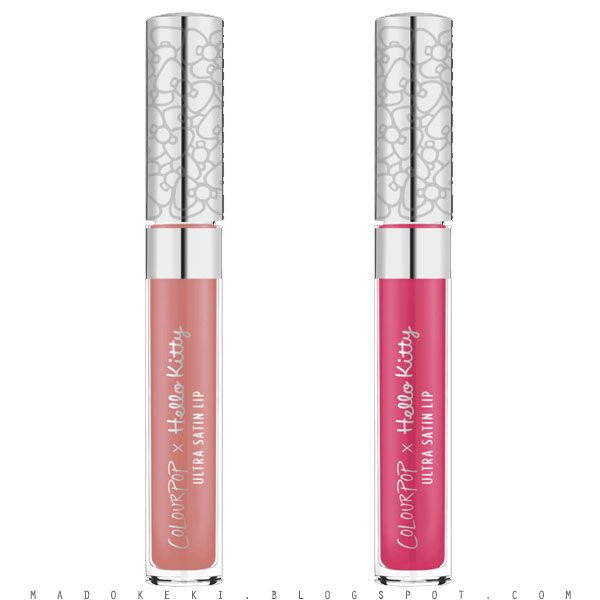 ULTRA SATIN LIP | USD 6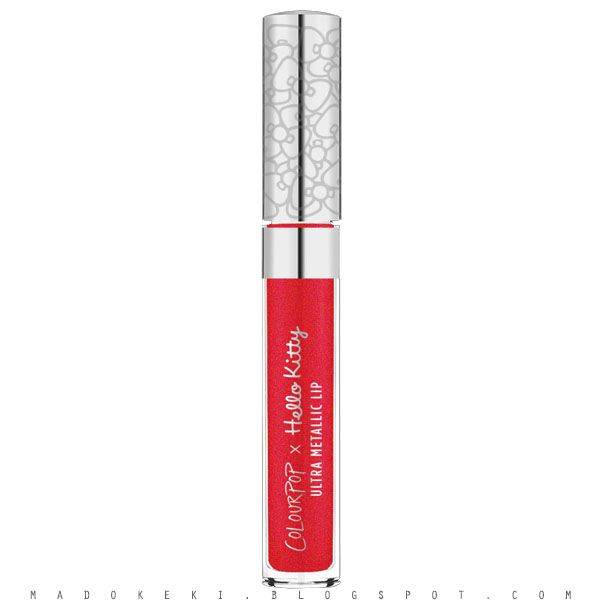 ULTRA METALLIC LIP | USD 6
SURPRISE:
Cool-toned ruby red with copper and hot pink glitter (Metallic)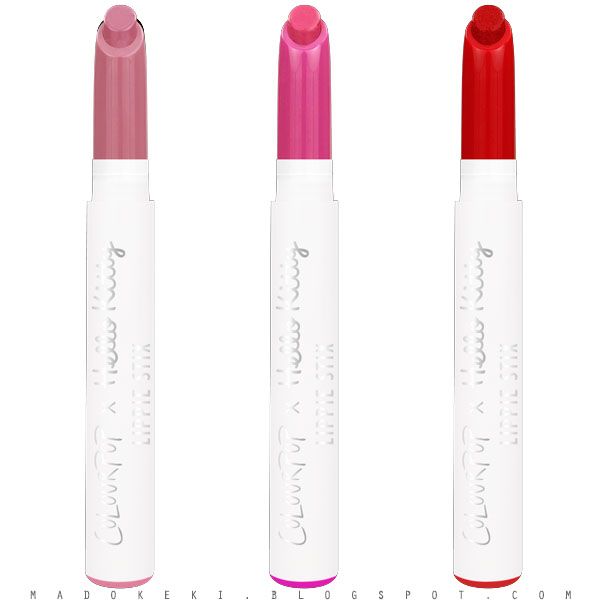 LIPPIE STIX | USD 5
LET'S PLAY:
Brilliant cranberry with hot pink pearls (Satin)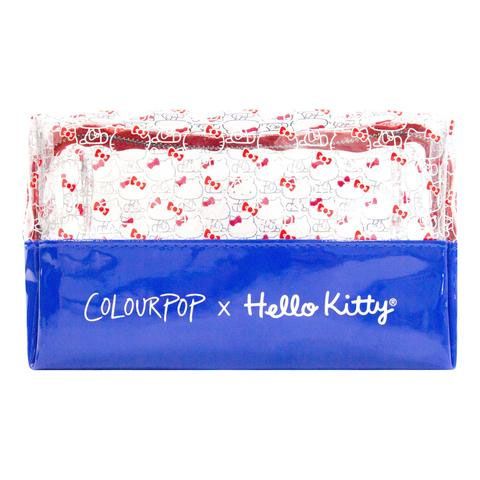 HELLO KITTY MAKEUP BAG| USD 12
Ending thought:
I can see how they took elements of pink and blue and worked it into the collection. The eyeshadow quad is a delight, even thought it might be difficult to pair pink and blue together in reality. But it's a nice try at being different from the conventional nude palettes.
The Lippie Stix swatched beautifully on their models, all three shades look very suitable for the different skin toned models!
I hope to see more collaborations in the future because it is truly refreshing. Also, the Hello Kitty motif is super cute! I'm speaking for myself, but I would love to see more of it.