Try not to laugh at the series name.
Christmas time is almost around the corner, and some of the brands out there already have plans for your money. They have pushed out a variety of gift sets that are pretty good value in my opinion!
The rest of the collection is beautiful, just take a look!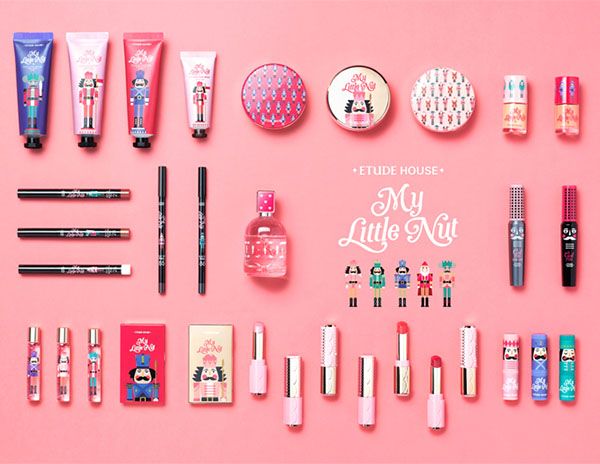 The
Etude House online store
is currently (as of day this entry goes live) having a promotion, and some of the items are already out of stock, so I'll not leave individual links to the products. Just trying to protect you from a heart break, you know what I mean? ;)
MY LITTLE NUT PLAY 101 PENCIL | 6000 WON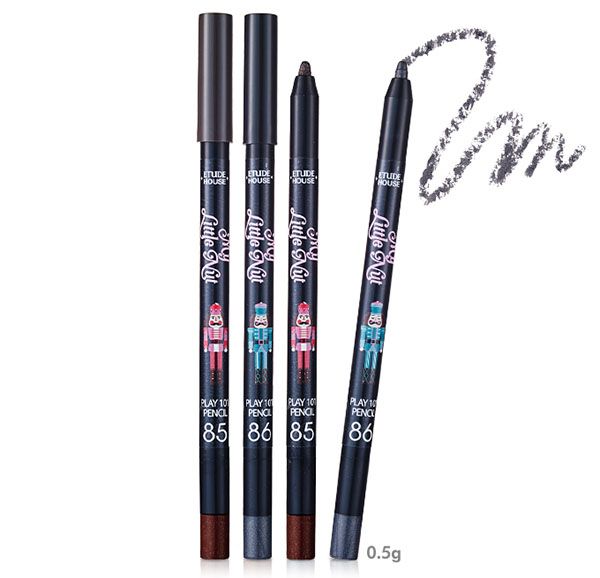 Two new colours for the holidays - 85 is a wine brown black with pink pearl, while 86 is a silver and black with teal pearl.
click to enlarge!
MY LITTLE NUT PLAY 101 BLENDING PENCIL | 7500 WON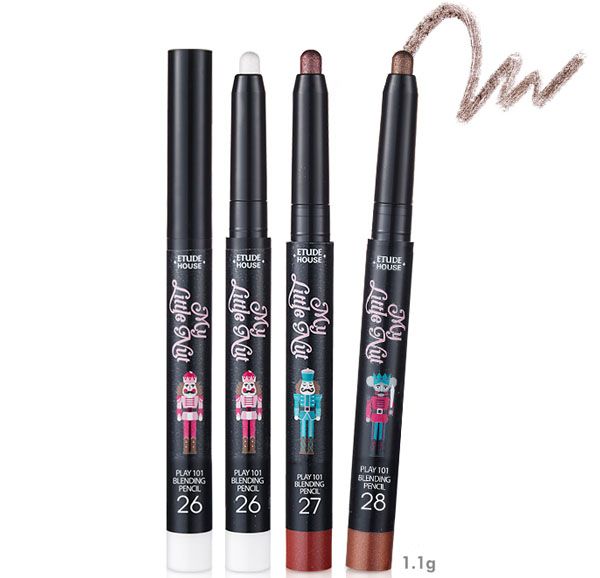 Basically an eyeshadow stick (but you can use it for some highlighting/bronzing if you want to).
All three shades are shimmery (the 'JEWEL' denotes its finish).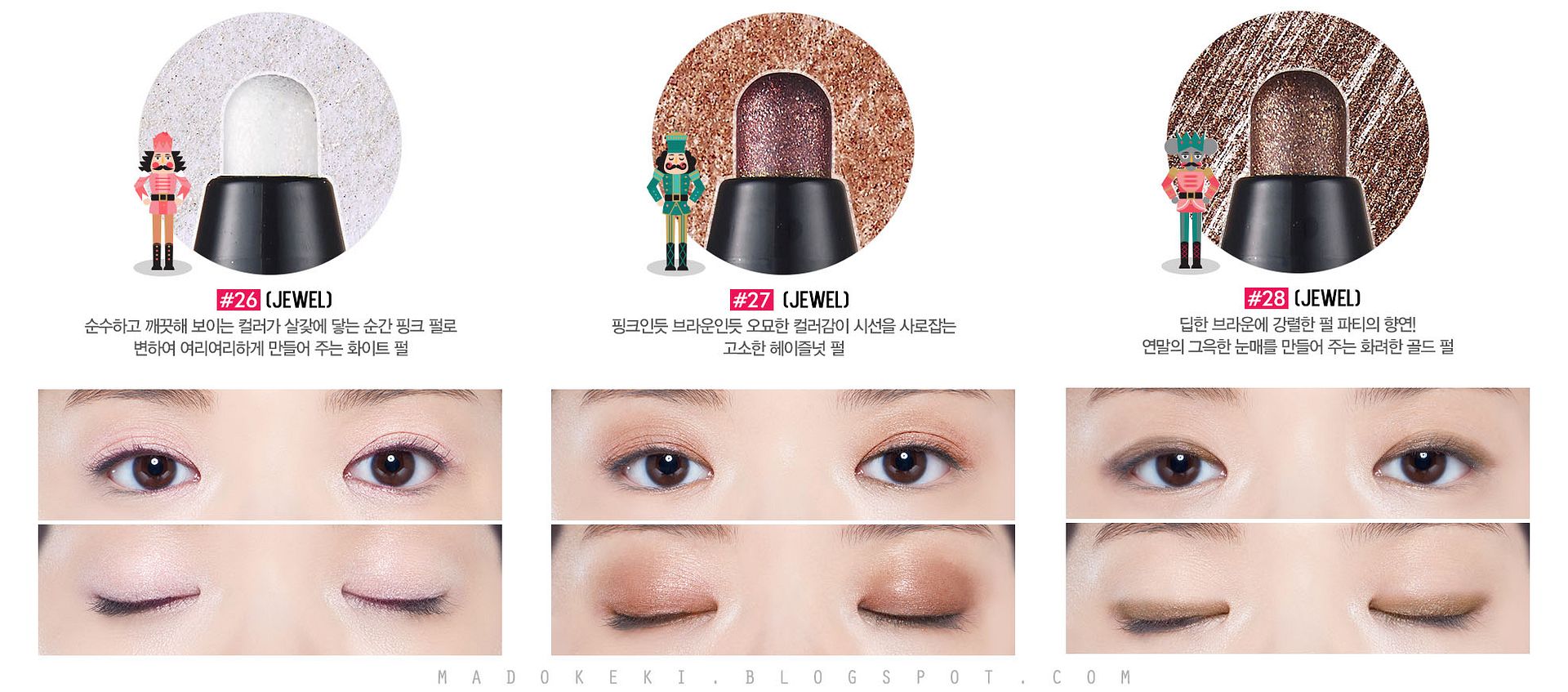 click to enlarge!
MY LITTLE NUT FANTASTIC COLORS EYES | 14000 WON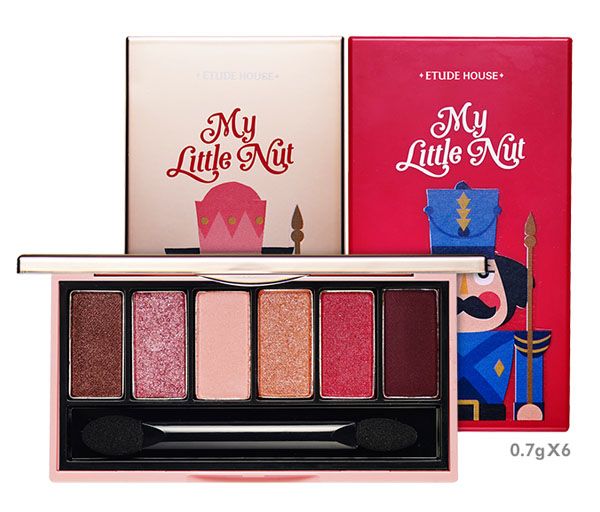 Eyeshadow palette consisting for 6 eyeshadow shades, each colour is 0.7g.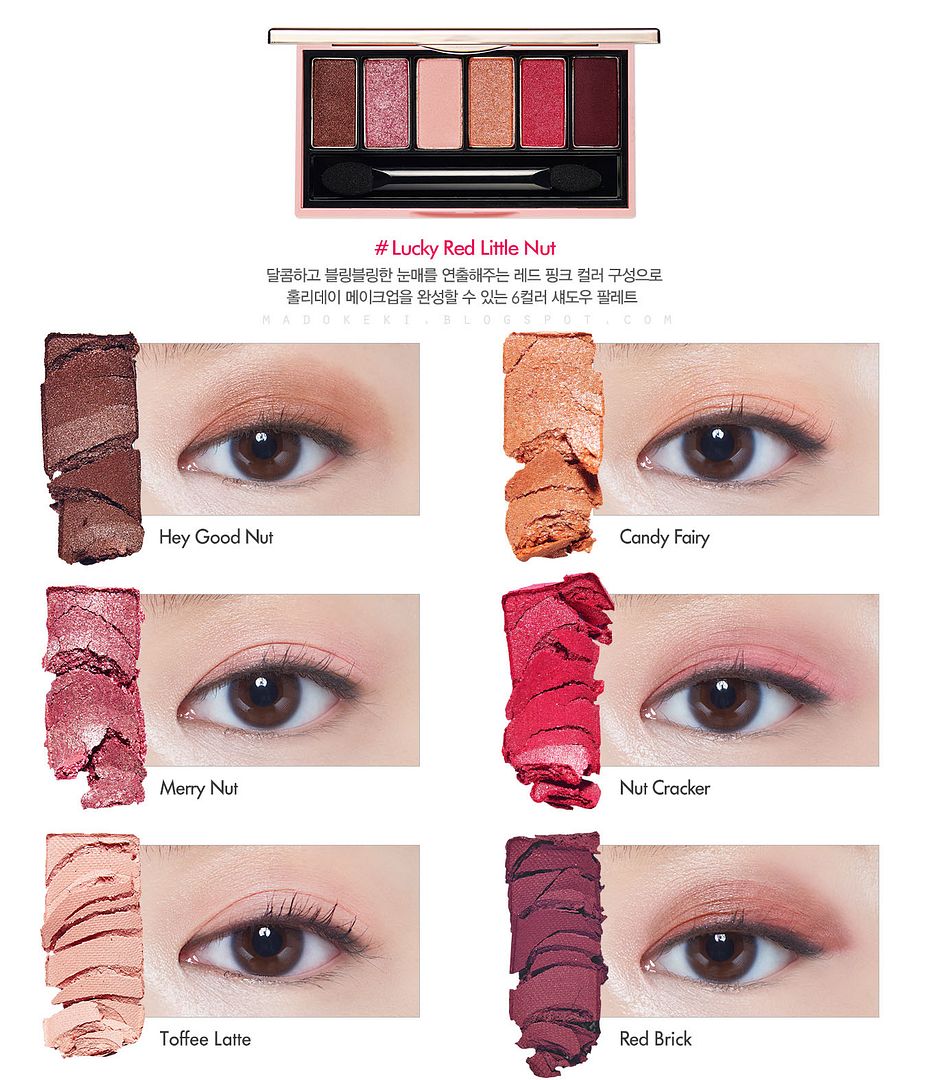 click to enlarge!
The colour variation is pink toned (LUCKY RED LITTLE NUT), and blue toned (WISH BLUE LITTLE NUT).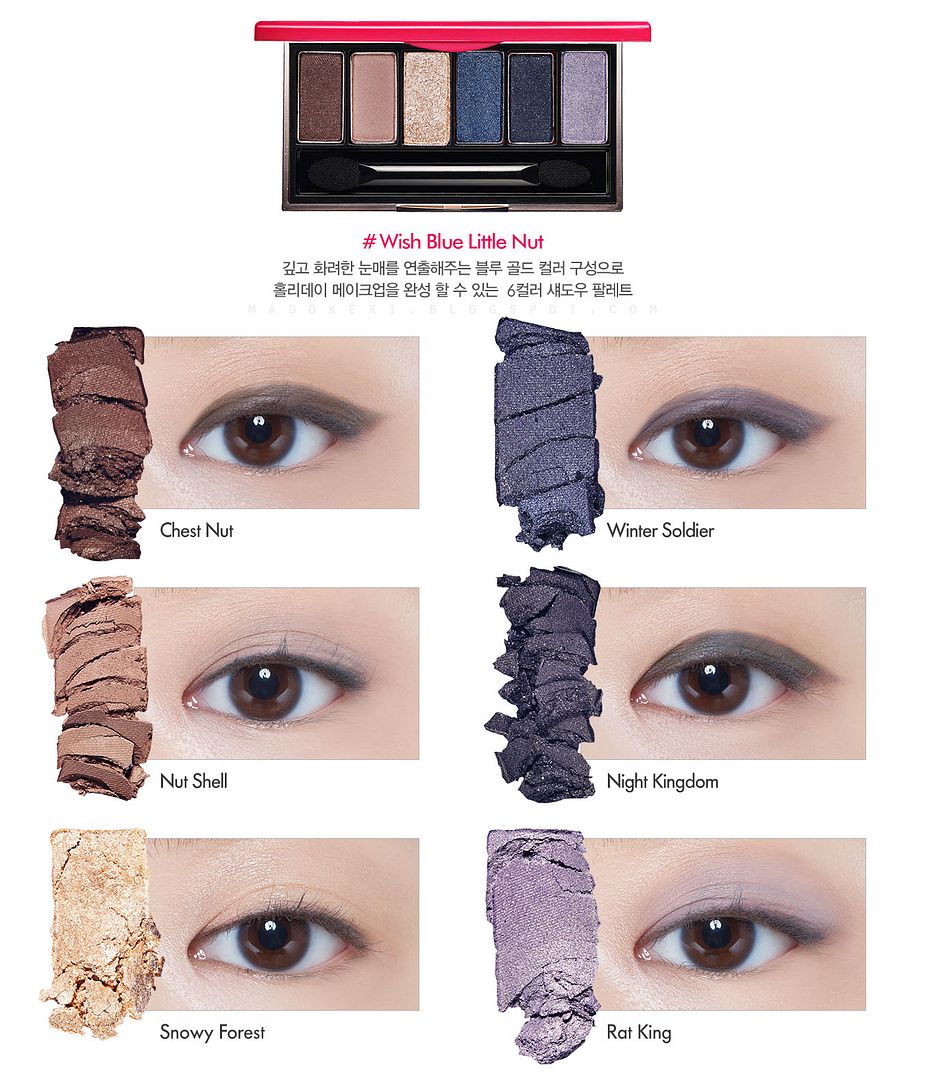 click to enlarge!
I've seen reviews where bloggers praised their pink skull eyeshadow palette for the better quality eyeshadows, which is different from their usual single eyeshadows. I don't know if these take after the pink skull formula, or the usual. From the swatches they look alright - looks sheer but even.
Most of the time I find the eyeshadow look better in the palette than on actual skin. The selection of colours is beautiful! That I think everyone can agree on!
MY LITTLE NUT KISSFUL LIP CARE SET OF 3 | 12000 WON
A set of 3 3.5g lip balm for moisturized and soft lips.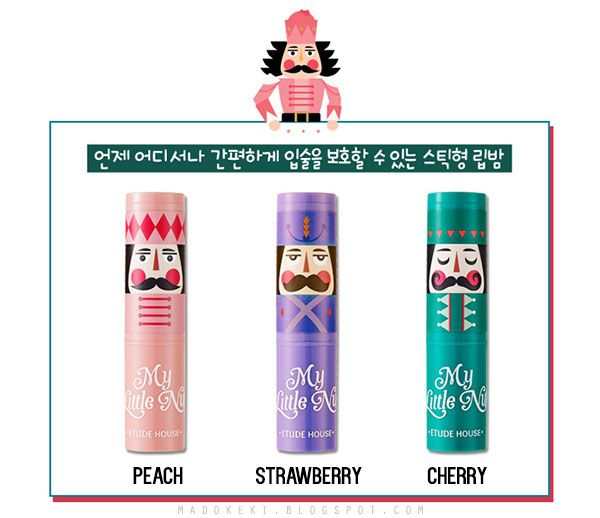 I think they're fruit flavoured, looking at their names.
MY LITTLE NUT COLORFUL SCENT PERFUME HOLIDAY SET | 23000 WON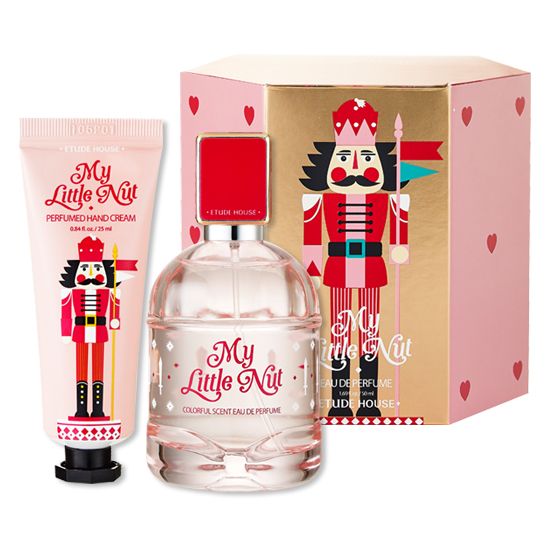 This holiday set contains one 50ml perfume, and a 25ml hand cream.
The notes of the perfume are as follows:
TOP: sugary peach and bergamot
MIDDLE: muguet, rose, jasmin
BASE: white musk, rich amber
MY LITTLE NUT COLORFUL SCENT PERFUME HAND CREAM SET OF 3 | 15000 WON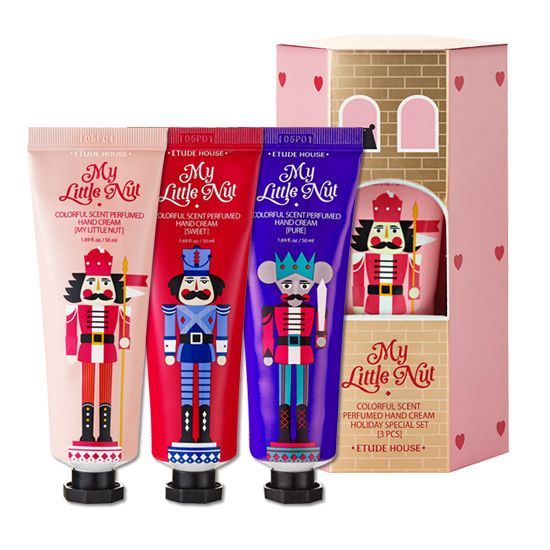 A set of 3 50ml hand creams, in three scents.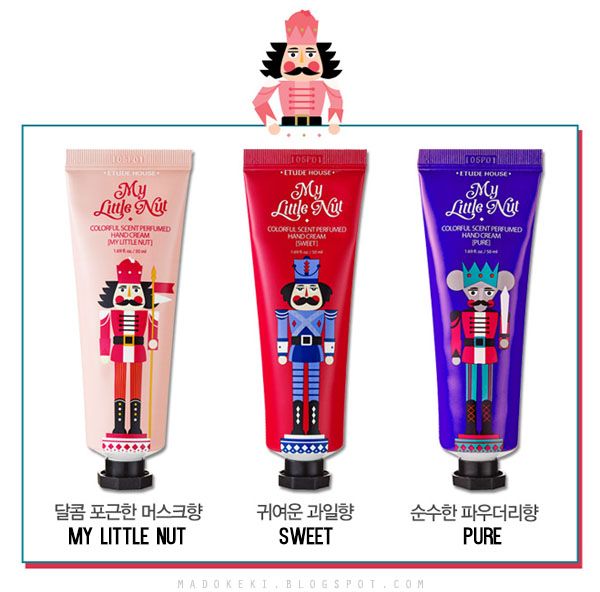 MY LITTLE NUT COLORFUL SCENT PERFUME ROLL ON SET OF 3 | 14500 WON
A set of 3 7ml roll on perfume, each having a different scent.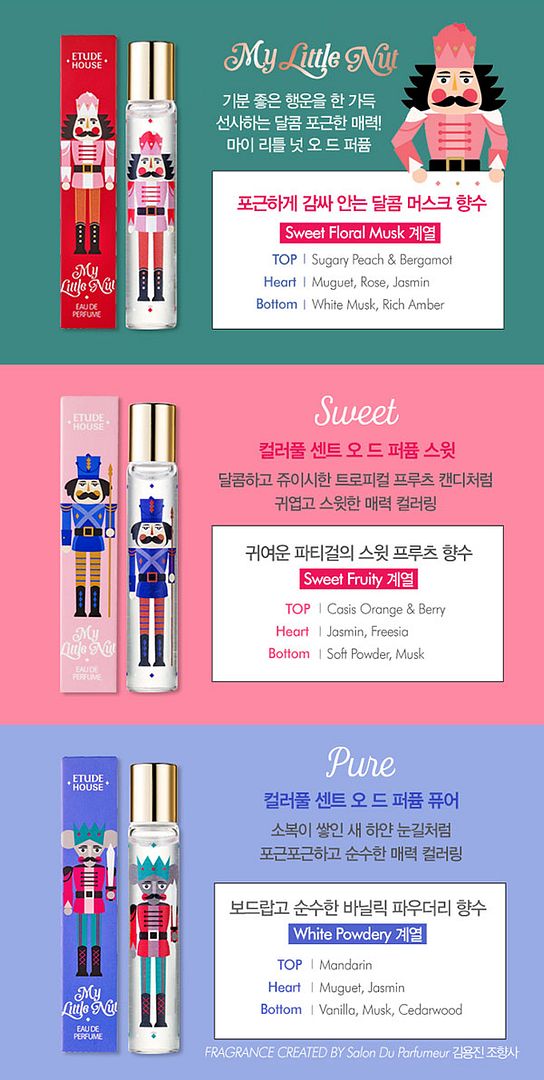 MY LITTLE NUT ANY CUSHION CREAM FILTER | 18000 WON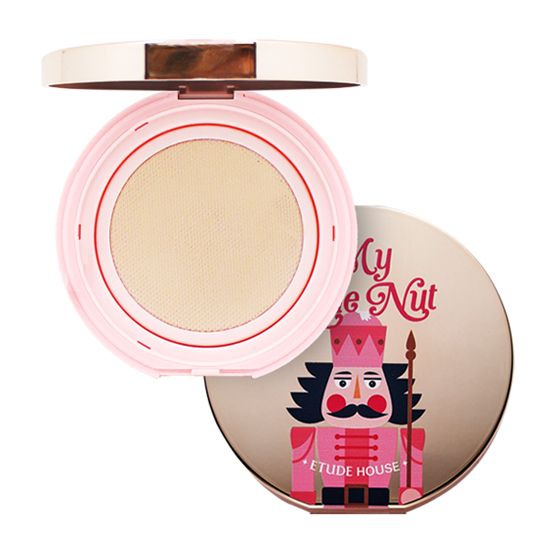 The new formula is designed to give you a glowy complexion while hydrating your skin. Coverage is buildable for a full coverage effect.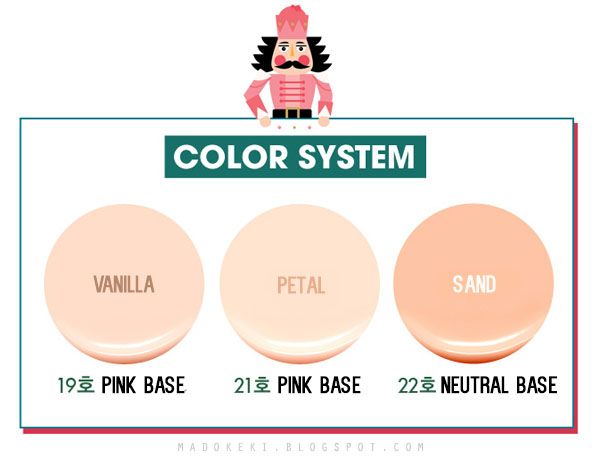 Comes in three shades.
MY LITTLE NUT MY BEAUTIFUL SLIM AIR PUFF | 4000 WON
Replacement air puff for your cushion compact.
MY LITTLE NUT LUCKY CHEEK BEAM | 7000 WON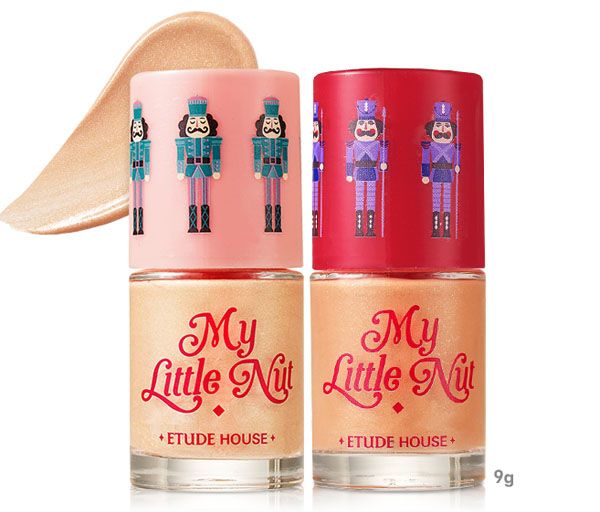 A liquid illuminator with a pearly finish meant to be used on the high points of the face to highlight it.
click to enlarge!
Comes in two shades, CASHEW NUT BEIGE is lighter in shade and will work better as a highlighter for people with fair skin, while COCONUT CORAL is more bronzy, making it an awesome bronzer for fair skin, or a highlighter for darker skin tones.
MY LITTLE NUT LASH PERM CURL FIX MASCARA LONG LASH | 12000 WON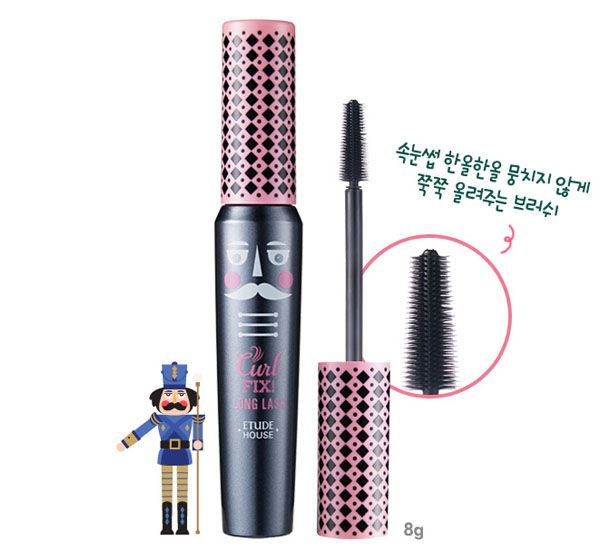 A lengthening mascara that holds your curl all day long.

click to enlarge!
MY LITTLE NUT LASH PERM CURL FIX MASCARA VOLUME | 12000 WON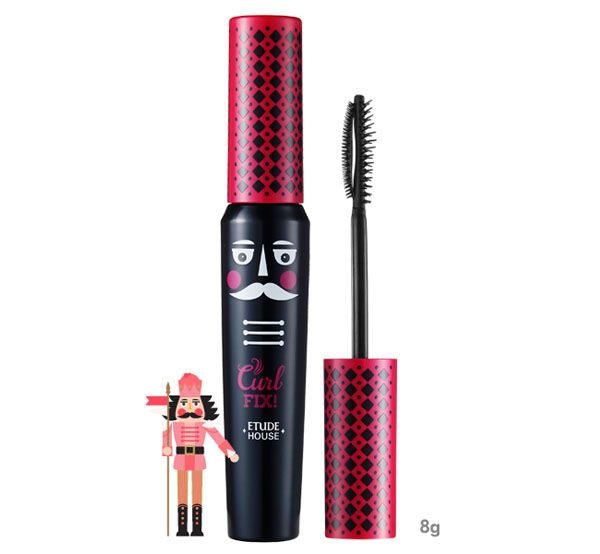 A voluminizing mascara with a special wand that can fit both the upper and lower lashes with ease.
click to enlarge!
The smaller comb will coat your lower lashes evenly without fear of dirtying your lids like bigger mascara wands usually do. Also promises long lasting curled lashes.
MY LITTLE NUT DEAR MY ENAMEL LIPSTICK | 10500 WON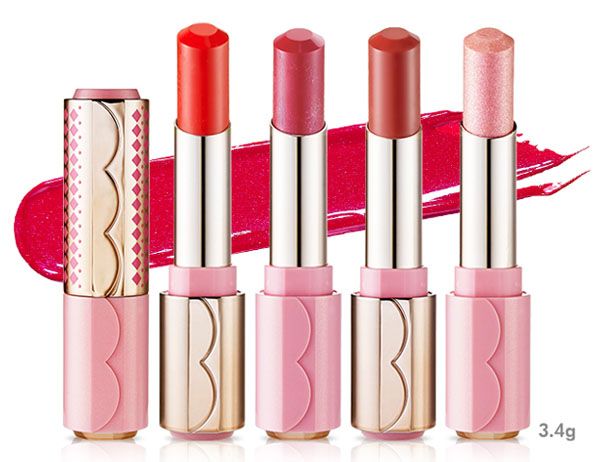 For moisturized lips with a healthy sheen, this lipstick is packed with a translucent yet intense colour that will satisfy your need for the perfect lipstick.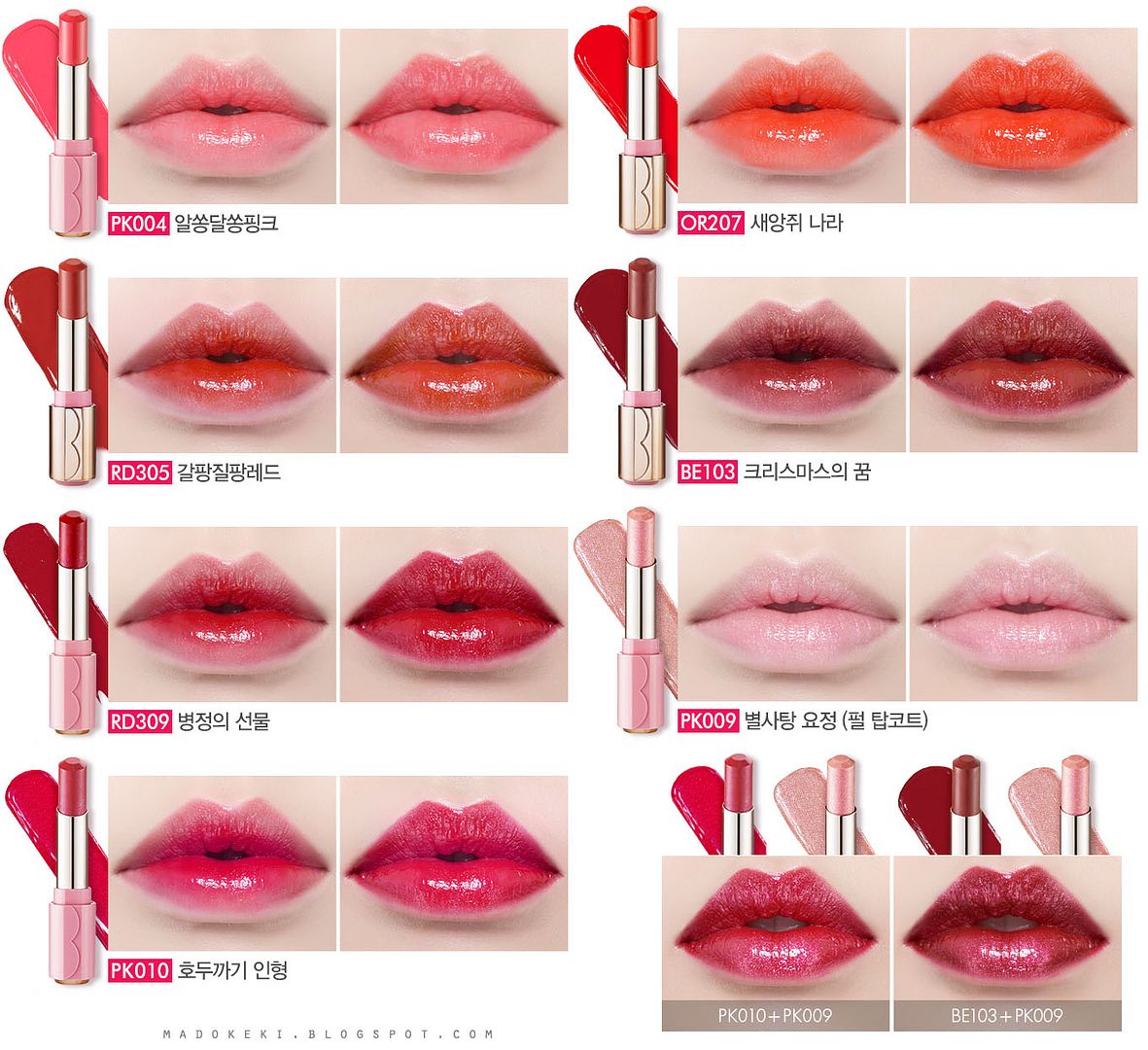 click to enlarge!
PK009 is a pearl top coat that works best when paired with other lip colours. It seems to have the best effect when applied to darker lips (as seen from the swatches), giving it a metallic look. But my first thought is: wouldn't the lipstick rub off what's already on the lips when applying the top coat?
ENDING THOUGHTS:
Now, I'm not usually a fan of pearly lipsticks, but the pearly top coat did catch my eye after I saw it being paired with the darker shade BE103.
What can I say, I have some Niffler (a Fantastic Beast reference) within me, being attracted to shiny things :P The shimmer of the pearl is amplified when contrasted against a darker shade.
Other than that, the liquid highlight interested me as well, seeing how it gave a highlighted the model's cheeks. It's also interesting to see them creating a slightly deeper shade for bronzing purpose, since bronzing isn't really a trend in the Korea beauty scene.
And yea, I wanna say it again - the eyeshadow colours look great in the palette, but not so much on the skin. The harmony between the different shades, especially the cool toned greyish blue, is awesome. I mean, I'd probably frame it up as art just to admire the colours, just not on my skin.
Lastly, if you didn't think "my little nut" is funny, good on you. Please preserve your innocence in this world fill with a plethora of dirty innuendoes. The world needs people like you!