All the eye, cheek, and lip products!
After posting about the
hall of fame
, and
best skin care products
, I accidentally skipped foundation products and went head on into the land of colour makeup - namely eyes, cheek and lip makeup.
You won't mind the slip up, do you? Ah I hear you! Thanks for understanding :D Part 3 will be about point makeup products then! The next part will be about foundation stuff!
EYE MAKEUP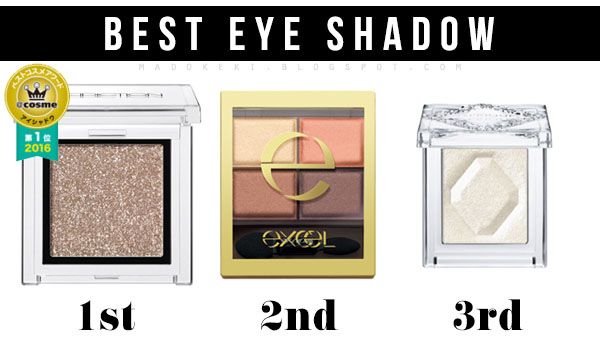 BEST EYE SHADOW
1ST | ADDICTION | THE EYE SHADOW
Carefully curated colours are vibrant and shimmery, can be used on its own, or to create gradations.
2ND | EXCEL | SKINNY RICH SHADOW
3RD | ESPRIQUE | SELECT EYE COLOR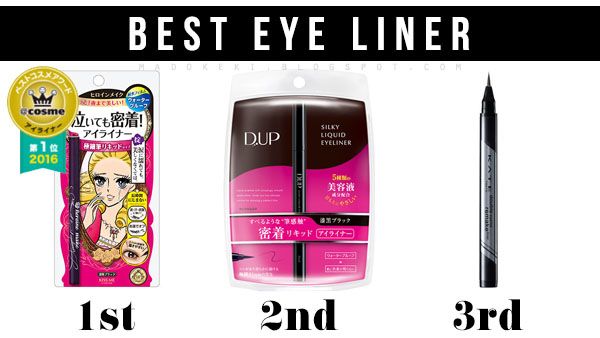 BEST EYE LINER
1ST | HEROINE MAKE | SMOOTH LIQUID EYE LINER SUPER KEEP
Comes off easily with warm water, but is strongly resistant to sweat and water! Even beginners can get good lines with its super fine tip!
2ND | D-UP | SILKY LIQUID EYE LINER WP
3RD | KATE | DOUBLE LINE FAKER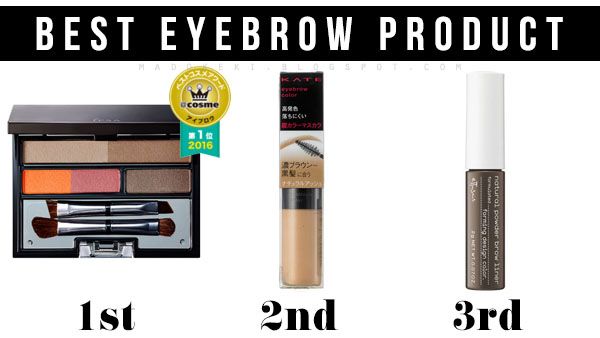 BEST EYEBROW PRODUCT
1ST | IPSA | EYEBROW CREATIVE PALETTE
The powder quintet allows you to shape, contour, and even colour your eyebrows to your hearts' content!
2ND | KATE | EYEBROW COLOR N
3RD | ETTUSAIS | CHIFFON EYEBROW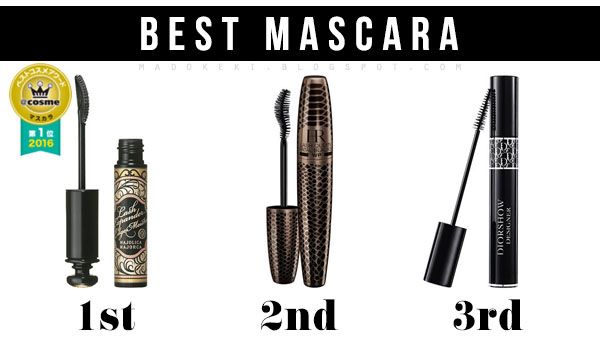 BEST MASCARA
1ST | MAJOLICA MAJORCA | LASH EXPANDER EDGE MEISTER
Special one-by-one lenghtening effect makes your lashes look long, luxurious, and fluttery.
2ND | HELENA RUBENSTEIN | LASH QUEEN COBRA BLACK WP
3RD | DIOR | MASCARA DIORSHOW DESIGNER
BEST LASH BASE/TOP COAT
1ST | KATE | LASH MAXIMISER
A popular choice, it comes in two types (black or white).
2ND | ETTUSAIS | LASH VERSION UP
3RD | DIOR | DIORSHOW MAXIMISER 3D
LIPS, CHEEK, NAIL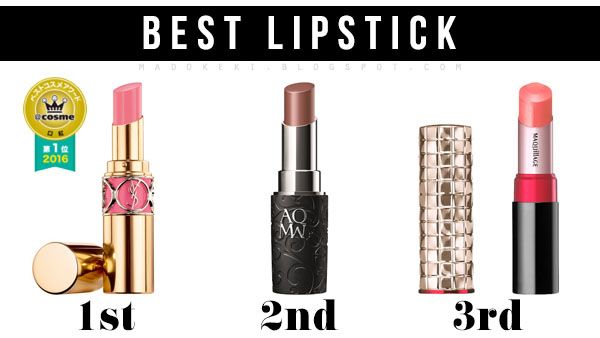 BEST LIPSTICK
1ST | YSL BEAUTY | ROUGE VOLUPTE SHINE
Highly pigmented, it is also infused with hydrating ingredients and imparts a sheer glossiness that make your pout look ultra plump.
2ND | COSME DECORTE | AQ MW ROUGE GLOW
3RD | MAQUILLAGE | DRAMATIC ROUGE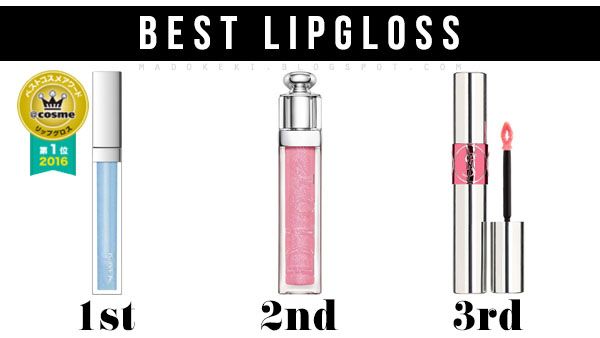 BEST LIPGLOSS
1ST | RMK | LIP JELLY GLOSS
A thick gel with sheer colours, it visibly plumps your lips.
2ND | DIOR | DIOR ADDICT GLOSS
3RD | YSL BEAUTY | VOLUPTE TINT IN OIL
BEST BLUSHER
1ST | MAC | MINERALIZE SKIN FINISH
A sheer glow that exudes glamour, it adds dimension to faces.
2ND | NARS | BLUSH
3RD | CHANEL | JOUES CONTRASTE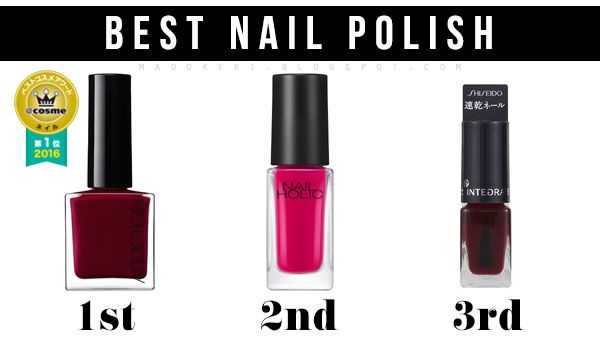 BEST NAIL POLISH
1ST | ADDICTION | NAIL POLISH
Smooth, glossy, and vivid colours, but that's not all! It applies evenly, which makes a world of a difference!
2ND | NAILHOLIC | NAILHOLIC
3RD | INTEGRATE | NAIL COLOR
If you'd like to look at the rest of the rankings (there are so many!), you can visit their
global site
. It's in english!