Pretty Metal and More
a handful of new items from YSL. the first is their fall collection, aptly named PRETTY METAL. i guess they're embracing the rocker vibe this fall, with the introduction of wine/plum/burgundy colours, you know fall is coming. there're a couple of new releases in japan this coming september, i'm not sure if they're part of any collection or if they're just new colours to the existing line. most items are limited edition.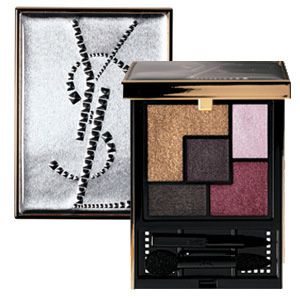 COUTURE PALETTE BEAUTY METAL | 7800 YEN
another limited edition release, feature a combination of gold, browns, and burgundy.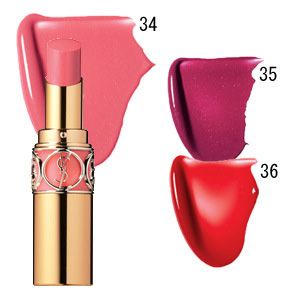 ROUGE VOLUPTE SHINE (34, 35, 36) | 4000 YEN
sheer colours and a smooth texture, the rouge volupte shine is debuting in darker limited edition colours. 34 is a pink beige, 35 a burgundy, and 36 a red.
34 ROSE IN SOUND, 35 FUSCHIA IN GRUNGE, 36 ROUGE IN ROCK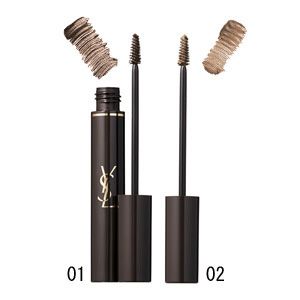 COUTURE BROW SCULPT MASCARA (01, 02) | 3600 YEN
the compact brush is designed to catch every strand of brow.
01 DARK BROWN, 02 ASH BROWN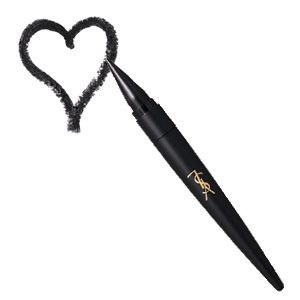 COUTURE KAJAL | 4100 YEN
a jet black eyeliner that allows you to create clean and sharp lines, or you can smudge the boundaries to achieve a smokey eye effect.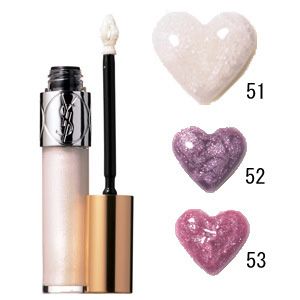 GLOSS VOLUPTE (51, 52 ,53) | 3800 YEN
a lip gloss that plumps your lips and give it a shiny and wet look. the lmited edition colours are glittery and sparkly.
51 ROSE LUREX, 52 VIOLET SEQUINS, 53 ROSE STRASS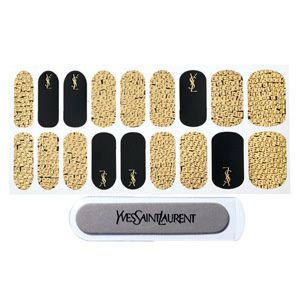 COUTURE SEQUIN NAIL JEWEL | 3500 YEN
the easy to apply nail stickers features gold glitter, black, and a classic gold YSL logo. a nail file is included to aid application.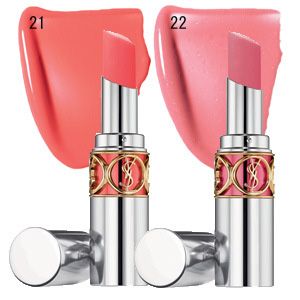 VOLUPTE SHEER CANDY (21, 22) | 4000 YEN
limited edition shades 21 and 22 popular vibrant shades, with the added benefit of a nourishing and hydrating formula.
21 GOLDEN PEACH, 22 GOLDEN LYCHEE
RELEASE DATE: SEPTEMBER 2014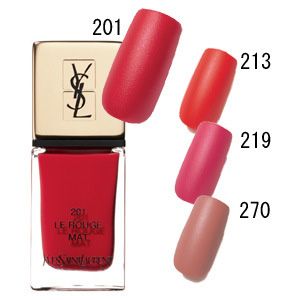 LE LAQUE COUTURE MATTE (201, 213, 219, 270) | 3200 YEN
limited edition matte nail colour inspired by the iconic ROUGE PUR COUTURE colours.
RELEASE DATE: SEPTEMBER 2015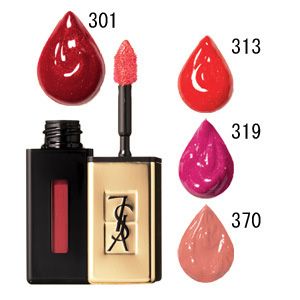 ROUGE PUR COUTURE VERNIS A LEVRES (301, 313, 319, 370) | 4000 YEN
a liquid rouge with vibrant colours plus a decadent pearlescent glow. all colours are limited releases.
ROUGE PUR COUTURE KISS & LOVE COLLECTORS (01, 13, 19, 70) | 4000 YEN
coming in a limited edition lipstick packaging, these icon colours are highly pigmented and dense.
EDITOR'S THOUGHT: other than the pretty metal collection, i believe several of the items might be japan exclusive because i don't see them on their official websites yet (both japan's and america's). tried looking for more information on these limited edition colours but i found none. i usually feature drugstore brands, but i have an unexplainable attraction to YSL so i thought i'd share their beautiful collection. i also noticed the japanese YSL branch name some of their products slightly differently from the states, so do not be alarmed, they are the same products! the matte nail polishes are calling out to me even though i don't usually wear nail polish.
all images taken from biteki.com