Keep the new products coming!
Korean beauty has always been innovative, just as I thought Korean beauty brands have exhausted all possible ideas, Etude House came up with something really interesting. Now, two toned lip sticks aren't new, but this is the first time I've seen it being delivered in such a way. This asks for a deserving clap (which comes in the form of a dedicated blog entry)!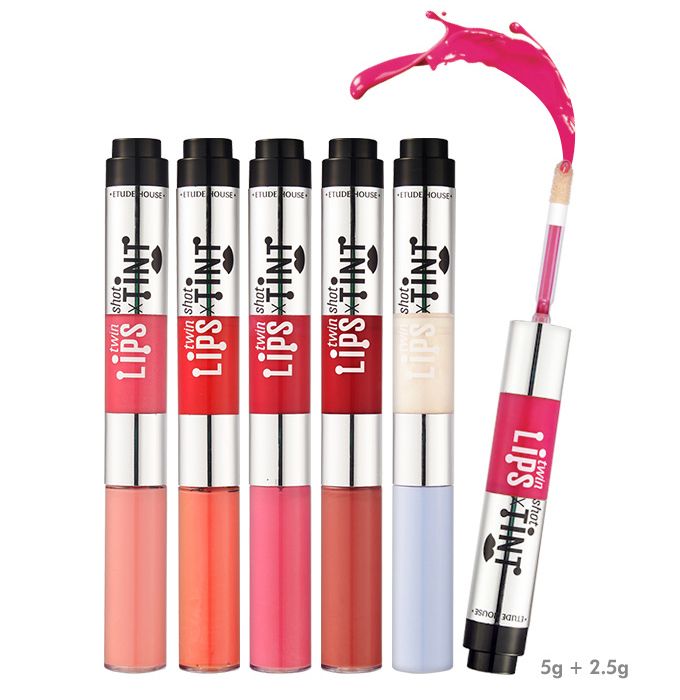 This product confused me when i first looked at it. how do you get two shades with just one wand?
Turns out, you get 5g of the mousse tint that is housed in a traditional lip gloss kinda packaging, complete with a doe foot applicator. You also apply it the same way you would apply a lip gloss. The special part is the 2.5g of shot tint, which is delivered through the doe foot applicator (yes, the same one!) by clever product design. Clicking the button on the end of the packaging will release the shot tint through a small hole in the center of the doe foot applicator! genius or what?
Confusing much? Probably not so once you see the actual product. Any how, it's quite a brilliant idea since it is more convenient to carry one product for 2 shades :) From the official swatch, the product seem to have a satin finish, which seems drying to me.
C
omes in 9 colour variations.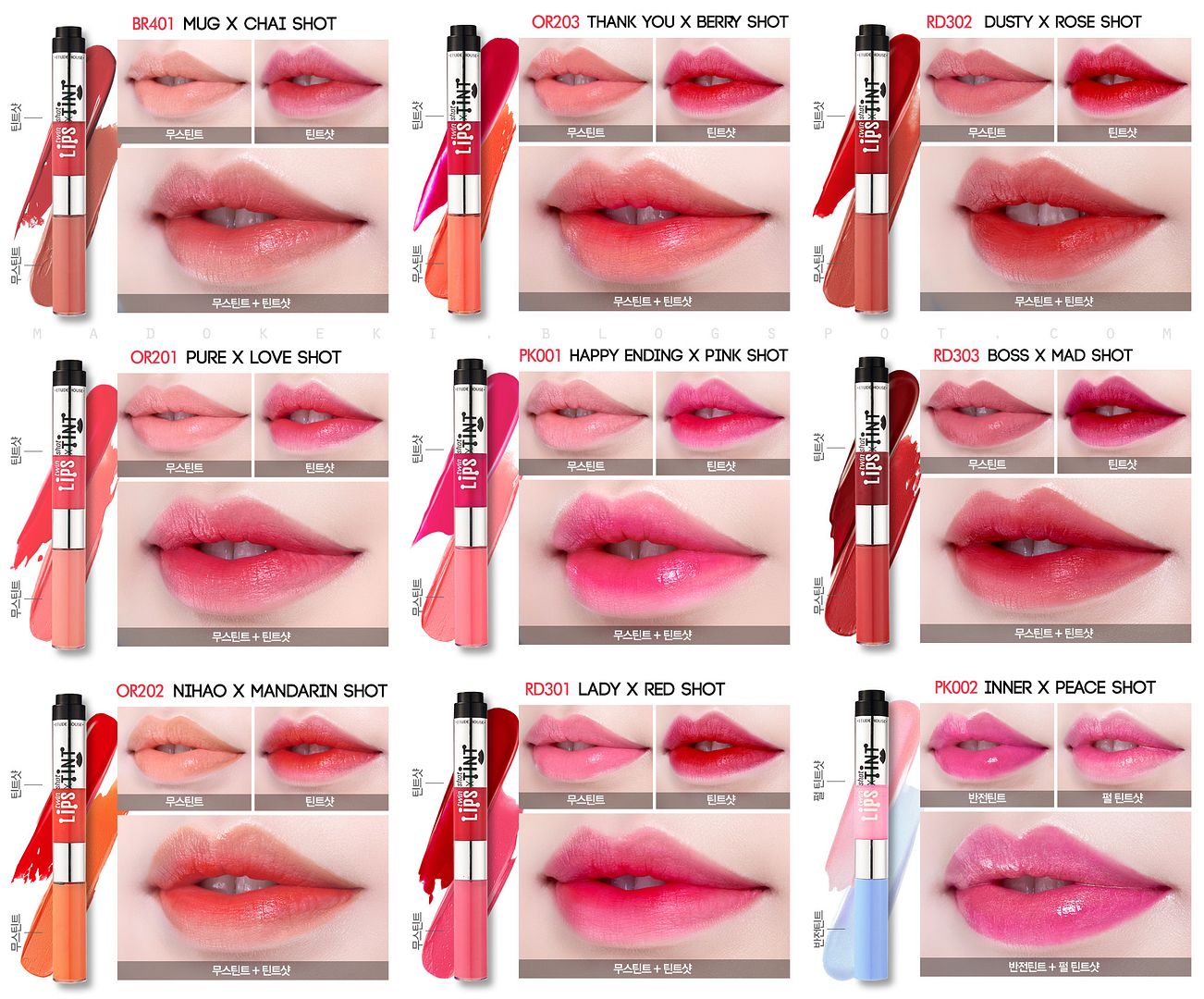 click to enlarge!
I really think it's a brilliant idea to package two colours into one product!
Personal favourite is the RD301 lady x red shot, and possible OR201 pure x love shot. Those two combination looks healthy and lovely! The only one I do not understand is PK002 inner x peace shot. I believe the blue tint changes colour to that universal hot pink shade that every colour changing lip product achieves, which looks almost similar to the pink "shot colour". What's the point!? If you're into colour changing products, I'd recommend Canmake's your lips only lip gloss. :)