A Case Of The Very Necessary Neutral eyeshadow.
Ever since Urban Decay released their first ever Naked palette, its popularity rippled across the entire beauty industry and the effects can still be felt years later. Now, almost every brand has their own rendition of the perfect neutral eyeshadow palette, ranging from cool to warm tones.
The reason why the Naked palette is so successful can be attributed to the versatility and wearability of neutral eyeshadows. They give you that oomph you need to go from naturally beautiful to gorgeous, and is suitable for both work and play. What's not to love about it?
Here, I featured 5 eyeshadow palettes that are leaning on the warm and pink side that won't break your bank. You're welcome! I've already featured a tonne of Makeup Revolution eyeshadow palettes that're also very affordable in my previous post (
part 1
and
part 2
), so I've left them out of this entry.
All of these brands are from USA, but Maybelline and Loreal are available in Singapore hence the prices are in SGD. I'm pretty sure if you are bent on getting the other 3 palettes, you can find them somewhere online.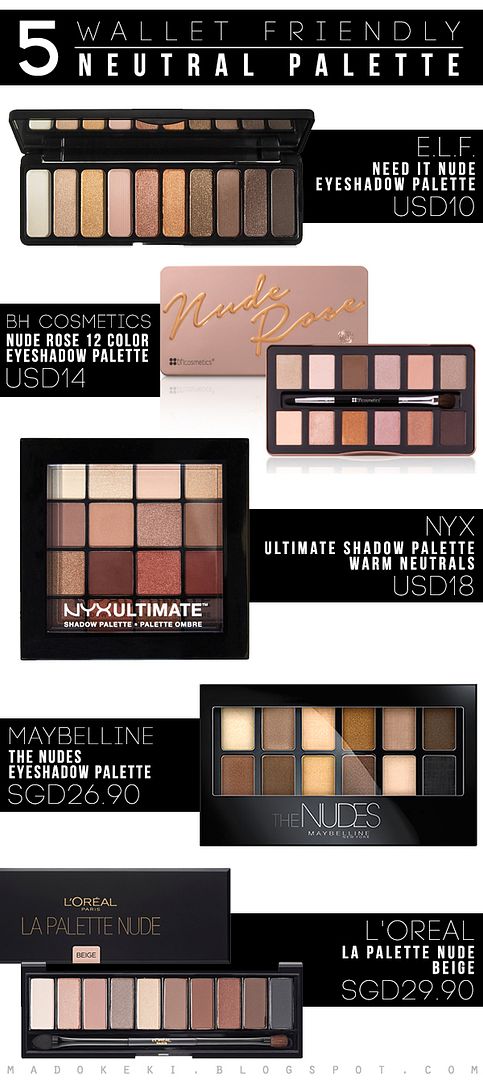 5 affordable neutral eyeshadow palettes
10 silky smooth warm neutral shades for your everyday look. Complete with matte and shimmery shades for definition and a little bit of glam.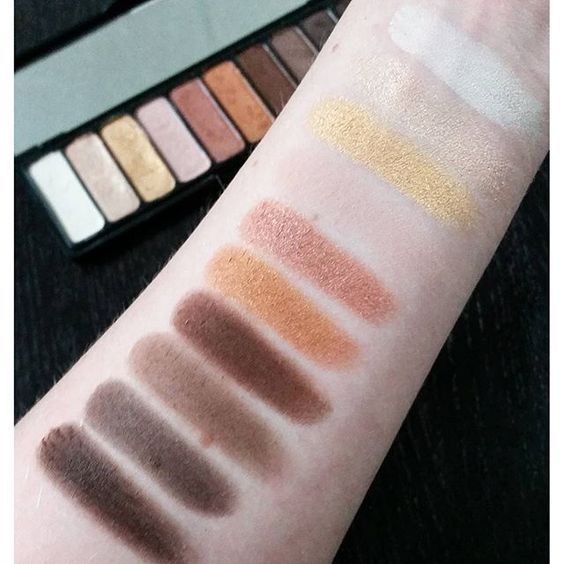 Swatches via
e.l.f. cosmetics pinterest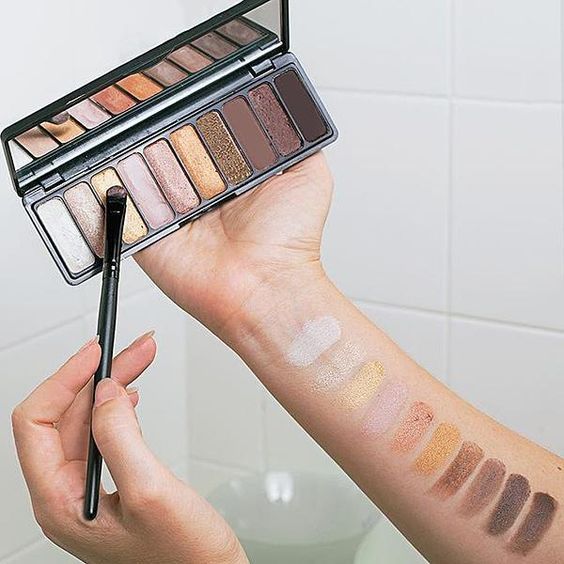 A mixture of satin, matte and shimmery shades, formulated to be soft and blendable. Brownie points for the beautiful tin packaging!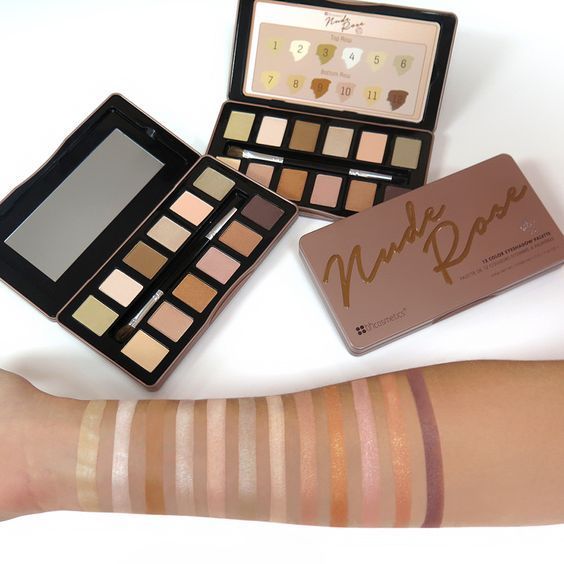 Swatched via
bh cosmetics instagram
.
16 reddish brown shades in matte and shimmery finishes! They also have another palette aptly named "cool neutrals" featuring more purplish shades.
You can see swatches at
kiddykatdoesmakeup.com
and
simplyswatches.com.
MAYBELLINE | THE NUDE EYESHADOW PALETTE | SGD26.90
12 matte and shimmery neutral eyeshadows. By neutral I mean it leans more on the yellowish brown side. It's said to be rather powdery and not very pigmented, but I believe a primer would solve that problem.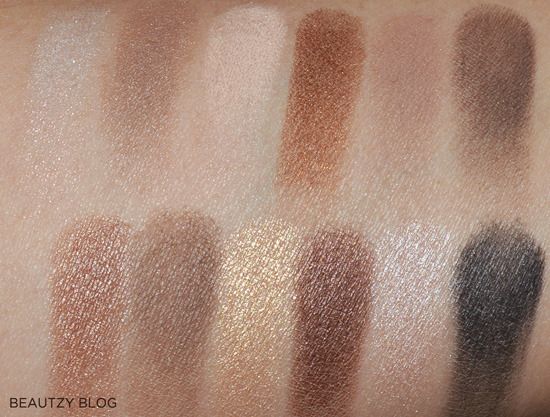 Swatches via
beautzy.com
.
LOREAL | LA PALETTE NUDE (BEIGE) | SGD29.90
10 golden beige eyeshadows (matte and shimmery) with a supposedly better formulation than the Maybelline nudge eyeshadow palette. This also comes in a rose gold variation named ROSE. Both looks beautiful to me!
See swatches at
reallyree.com
.
Ending note:
I know I probably missed out a lot of other affordable brands, but these are just the ones that I happen to know of. There are simple TOO MANY BRANDS out there! If you know of any other awesome and wallet friendly products, do let me know! I would love to learn about them!