You don't always need to sacrifice money for quality.
Makeup Revolution was introduced to me by a dear friend of mine a while ago. She's all about how awesome their eyeshadow palettes are (she owns probably 8 or 9, if I remember correctly). When I finally got a chance to try them out when I was back in Hong Kong last November, I snapped up a palette for myself even though I don't need anymore eyeshadow.
I just couldn't resist it - the quality at that price point is just too good to ignore! Not buying it would result in more regret than if I were to buy it. So after rationalizing my purchase, I paid for the ICONIC 3 palette, which is a dupe for the Urban Decay Naked3 palette.
In fact, the entire Redemption Iconic series is a dupe for the Naked series! I've put them together for better comparison, prices included! You're welcome!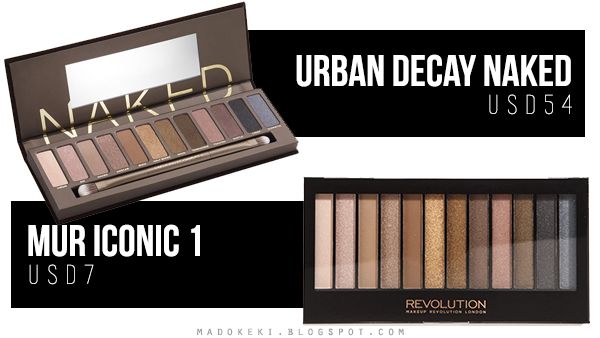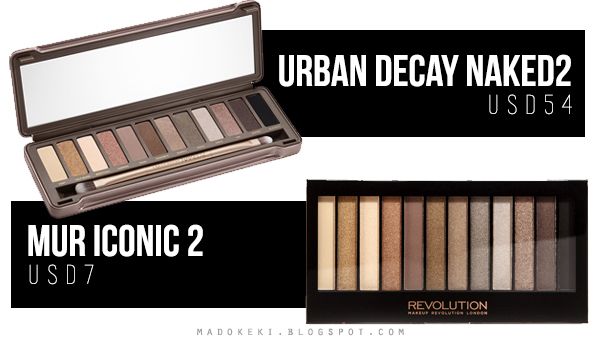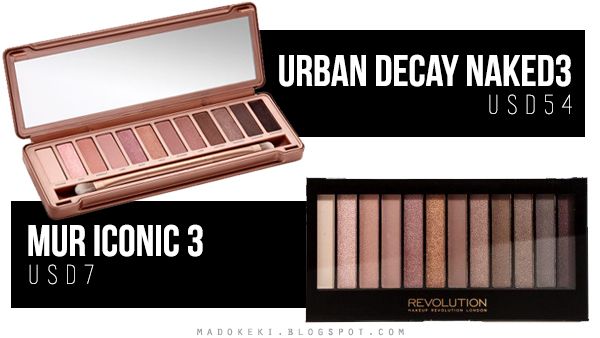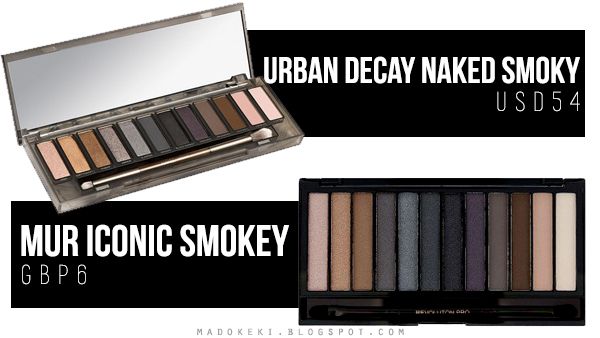 URBAN DECAY NAKED SMOKY
VS
MAKEUP REVOLUTION ICONIC SMOKEY (12USD)
Note: This palette is not available on the US site, so I've referenced the price in British Pounds. But I just found out it's available on ulta!!! So I've linked it there ;)
Will they offer the exact experience as the higher end counterpart? I can't guarantee that, and I don't think so in my honest opinion.
I've only tried the Naked testers in the Sephora stores, and may I say their formula is a lot more buttery, and gets picked up by my finger a lot easier. My Makeup Revolution palette works fine for most of the shades, expect for a few that might harden over time and requires some effort to pick up a decent amount of pigments.
But if you were to standardize their quality to their price, I dare say they are on par with each other. Probably, the Makeup Revolution Palette might even come in on top!
Bottom line: if you're a makeup junkie who is into experimenting with many colours, then the wallet friend dupes are a good bargain for you. C'mon, you can get 7.7 Makeup Revolution palettes for the price of 1 Urban Decay palette.