Let's begin from base 1! Oh, I mean base makeup.
Ever heard of writer's block? I was kinda having that lately.
I thought I ran out of things to blog about, but just as fate would have it, I stumbled across resources that inspired this entry.
It's a little short, but I intend to keep adding to it in future posts when I come across more dupes across the internet!
Long story short, these are products that have been found (by the internet community) to perform rather similarly, BUT at a fraction of the cost of their high end counterparts.
Do take note that I have not personally tried most of these products, instead I'm merely consolidating the general consensus on the efficacy of said products.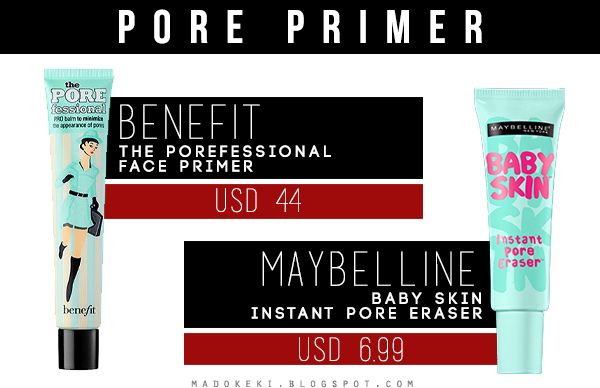 Both are able to reduce the appearance of pores. There is one other difference besides the prices though, and that is the colour of the product: Benefit's porefessional primer is skin toned while Maybelline's baby skin is colourless. Their smooth texture fills up pores and absorbs excess sebum, making it suitable for people with oily skin concerns.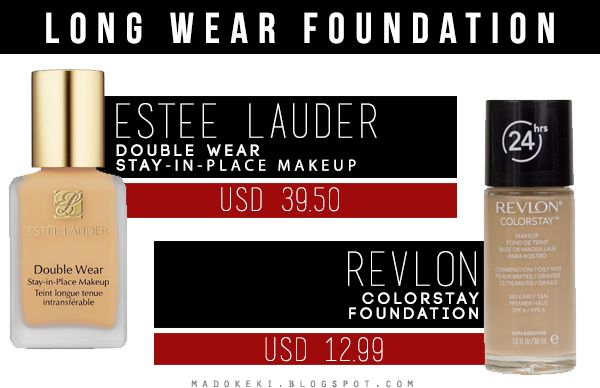 Both foundations are suited for oily skin as they are super long wearing, but Estee Lauder's double wear foundation cost you more than three times the price of the Revlon colorstay foundation! No wonder the latter earned such a huge following for its amazing price and performance!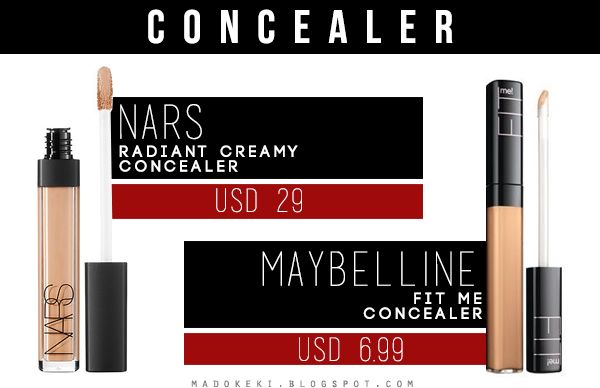 I've seen people rave about the Maybelline fit me concealer because it is hydrating, yet it doesn't settle in or emphasize any fine lines under the eyes. No creasing? Sign me up please! If you don't feel like whipping out 30 bucks when 7 bucks can do you the same job, you know what product to get now ;)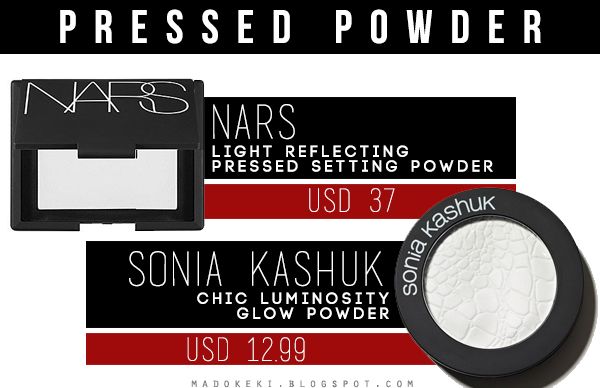 I feel like the Sonia Kashuk chic luminosity glow powder is a misunderstood product. People mistaken it to be a highlighter and were disappointed at how little sheen it has. It's meant to be a setting powder with a subtle glow, an option if you do not want a flat and matte face after using normal setting powder. You can achieve the same effects as the Nars light reflecting pressed setting powder, minus the hefty price tag and the sticky goopy rubber insert on the parameter of the product.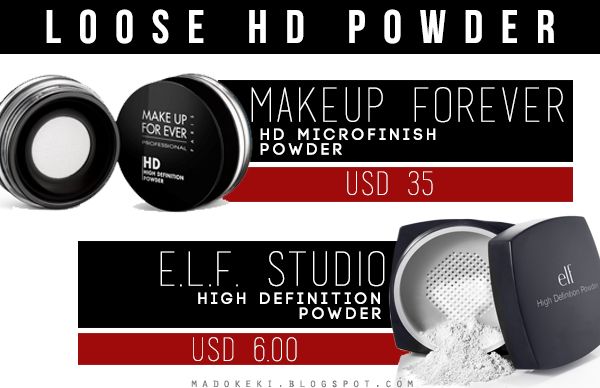 Formulation wise, they are almost identical - silica powder. Why the price difference though? I'm wondering too! For the same amount of money you spend on the Makeup Forever HD microfinish powder, you can get an equivalent of 5 e.l.f.'s high definition powder. I know you probably only need 1 of the 5 powders at any given time, so save yourself 29 bucks and splurge it on other items instead!
Ending thoughts
Personally I'm most interested in the Maybelline fit me concealer, and the Sonia Kashuk chic luminosity glow powder because god forbid me wanting to get a natural and radiant finish instead of a matte finish. A matte face just looks weird to me (without contouring).