Welcome to the bitten/gradient/ombre lip trend that's already more than 3 years old.
I understand that there will be a significant time lag when western beauty brands ride on the Asian beauty trends, but this really came a little late! Considering this release is actually designed for the Asian market, I expected them to create something like this a lot sooner.
I don't think America will appreciate the bitten lips trend anytime soon, because they love the illusion of fuller lips. The bitten lip does the exact opposite, by making the lips look smaller.
Maybelline recently released 6 shades in this new product line. It retails for SGD$16.90.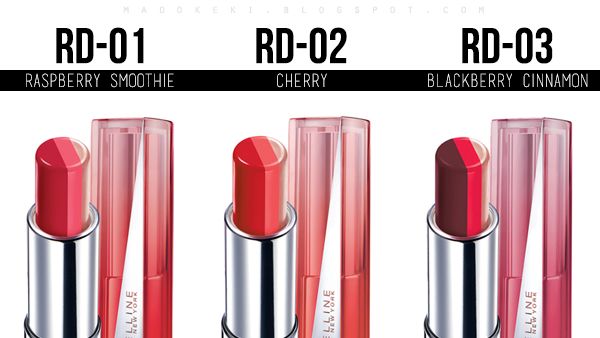 Each lipstick contains three colours: a concealing colour, a blending colour, and the main colour. Designed to easily create the Korean style just bitten lips, otherwise known as ombre/gradient lips.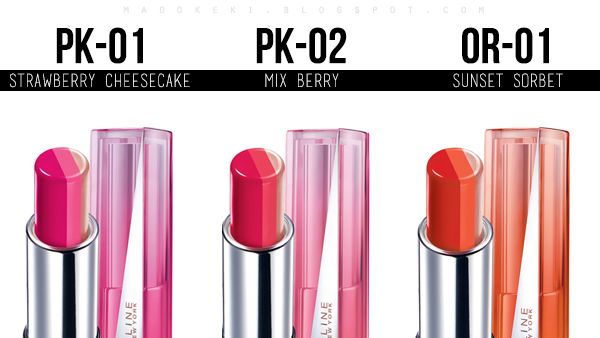 The colours vary from red to orange.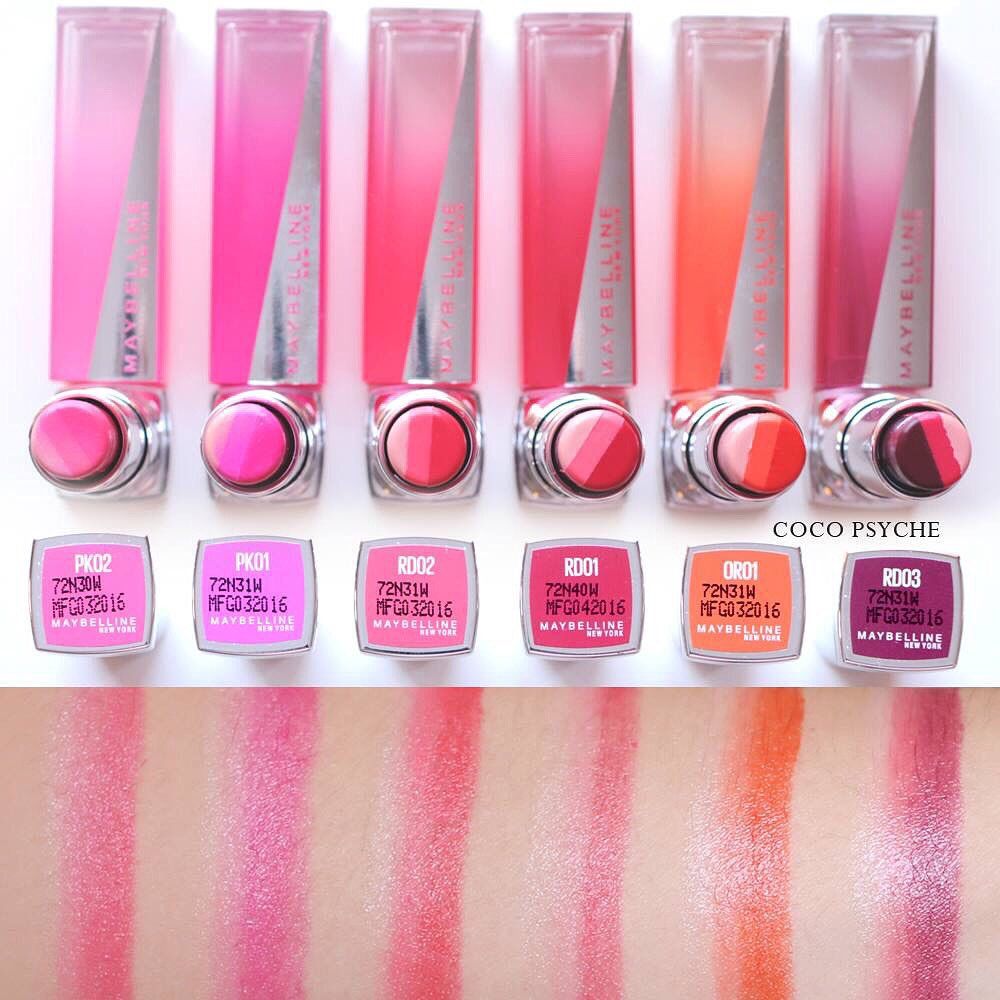 image via cocopsyche.
I tried to get the official swatches, but I noticed it's just digital manipulation and not the real thing. Here is a swatch I found :)
The colours seem to blend in with each other almost perfectly (except for RD01)! Ridding you of the need to manually blend the colours with your fingers. The colours also look very wearable. I'm especially delighted to see a darker colour here (RD03).
From the swatch, you can also see it has a slight sheen to it, but definitely not enough to call it glossy.
Ending thought:
I'm happy there's finally a more affordable alternative to Laneige's Two Toned Lip Bar (SGD$34). Maybelline has perfected their lipstick formula so you can be pretty sure the lipstick will be comfortable to wear on your lips. While this is not a long lasting lipstick, do expect it to feel a lot more hydrating and lip balm-y than long wearing formulas.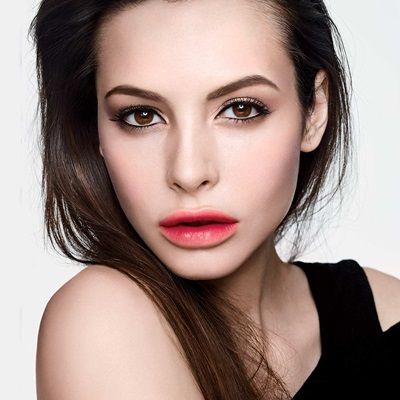 On a side note, I think they chose a very unflattering promotional picture of their model. She looks like she has permanent duck lips because her upper lip is so pouty naturally. Hahahahha I can't help but laugh when I saw this. Pardon me.
QUACK.