Grand prize, Hall of fame, Best new buy
just as i was wondering what to blog about, i realize that time of the year has come again - @cosme released their best of cosmetics awards for the year of 2015.
if there's one thing i learnt from blogging about this award over the years, it's that the categories of awards keep growing each year.
i've separated the awards into 4 parts because there're too many items, i don't want to overwhelm you all at one go.
if you'd like to find out the winning products for yourself, you can do so at the
@cosme 2015 best of cosmetics official website
.
it's in english, don't worry!
all images and information taken from
@cosme official website
.
GRAND PRIZE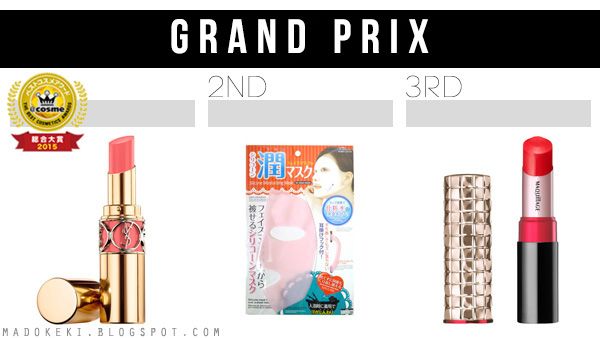 1. YVES SAINT LAURENT BEAUTE | ROUGE VOLUPTE SHINE
"perfect blend of moisture and beautiful sheer colours"
2. DAISO | SILICONE MOISTURIZING MASK
3. MAQUILLAGE | DRAMATIC MELTING ROUGE
HALL OF FAME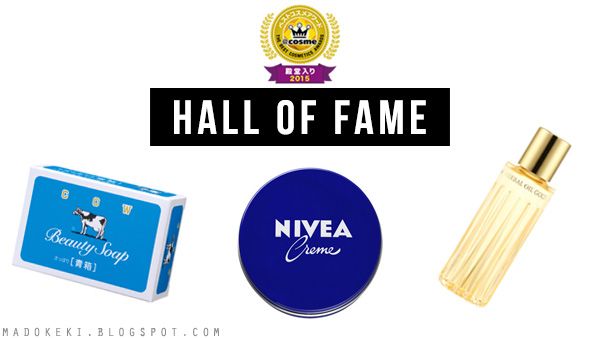 COW BRAND | BEAUTY SOAP BLUE BOX (REFRESHING)
"the classic scent and foam of this soap makes this a well loved item"
NIVEA | NIVEA CREME
"a well trusted moisturizer with a friendly price tag"
ALBION | HERBAL OIL GOLD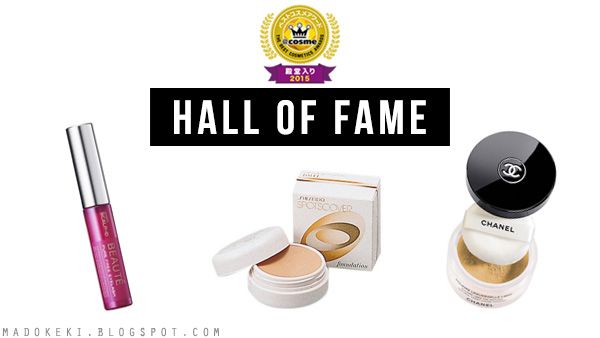 ANGFA | SCALP-D BEAUTE PURE FREE EYELASH
"it's not a pair of false lash, it's my own lash, just extended by fibres"
SHISEIDO | SPOTCOVER FOUNDATION
"covers redness and all other blemishes perfectly"
CHANEL | POUDRE UNIVERSELLE LIBRE
"ultra fine powder that can give you transparent and glowy looking skin"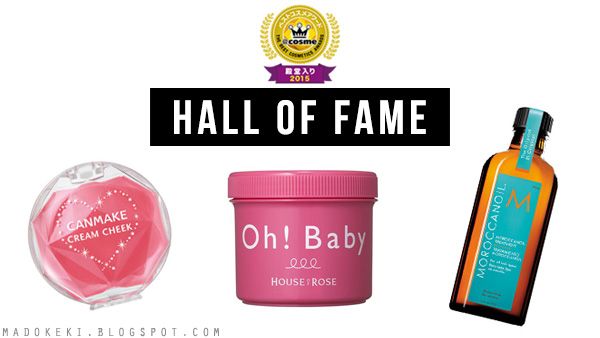 CANMAKE | CREAM CHEEK
"fool proof item to achieve that natural flush"
HOUSE OF ROSE | OH! BABY BODY SMOOTHER
"keeps the entire body smooth when used during bath. the repurchase rates are surprisingly high"
MORROCAN OIL | MORROCAN OIL TREATMENT ORIGINAL
"amazing shine, even severely damaged hair are revived"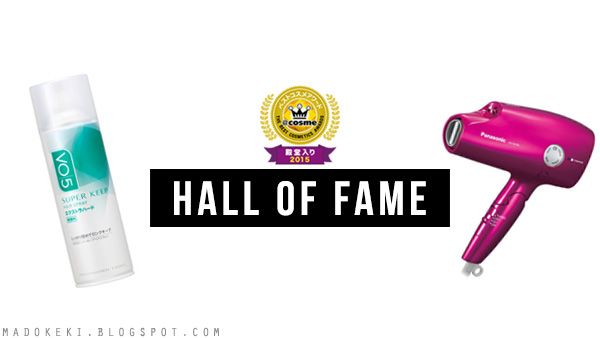 VO5 | SUPER KEEP HAIR SPRAY EXTRA HARD (UNSCENTED)
"your hair can survive through the wind and rain with this"
PANASONIC | NANOCARE IONIC HAIR DRYER
"innovative hair dryer supports a healthy scalp on top of drying your hair"
BEST NEW BUY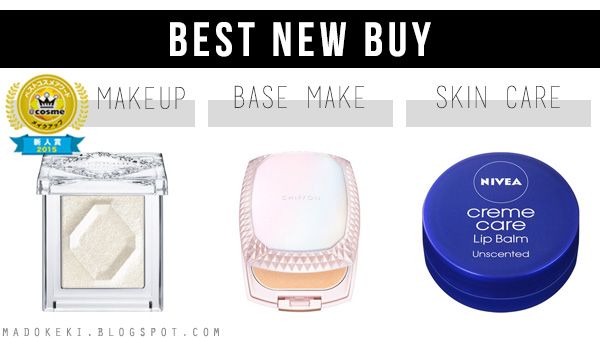 ESPRIQUE | SELECT EYE COLOR
ALBION | DRESSED MOISTURE CHIFFON
NIVEA | NIVEA CREME CARE LIP BALM (UNSCENTED)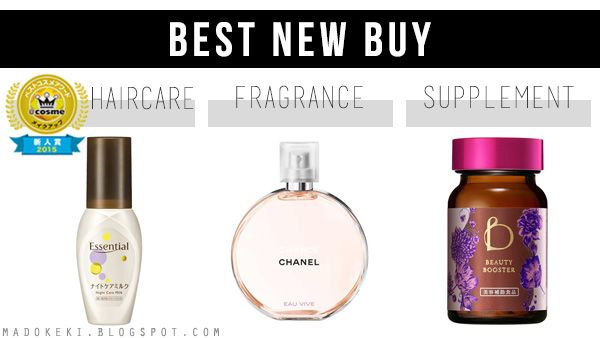 ESSENTIAL | NIGHT CARE MILK
FRAGRANCE | CHANCE EAU VIVE EAU DE TOILETTE
BENEFIQUE | BEAUTY BOOSTER
if you're looking to purchase some of these products, you can do so conveniently at the
@cosmeshopping
website where they grouped all the award winning products together in one place.
part 2 (skin care) will be up next week!