August 2014 Haul
it's november, i just got around to organize the photos and stuff i've bought in august. i accumulate quite a few items because august was FILLED WITH SALES. damn it! my wallet really took a pretty huge blow, but thankfully, sales don't happen too often.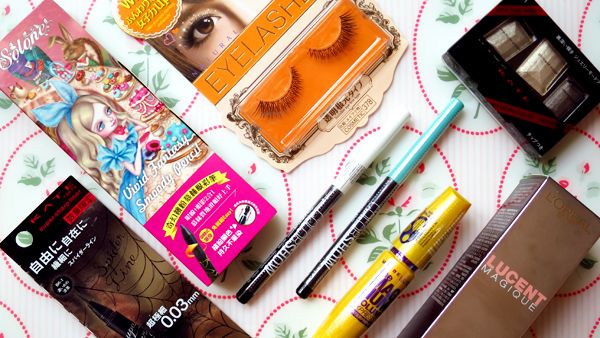 as you can see i got quite a few eyeliners.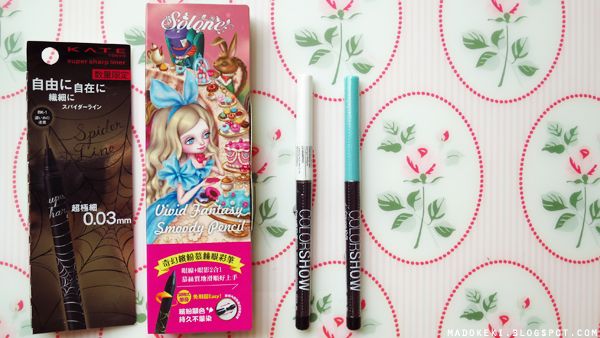 from left to right:
KATE
super sharp liner (BK-1) |
SOLONE
vivid fantasy smoody pencil (purple) |
MAYBELLINE
color show color kohl (snow white and peacock green)
i've been eyeing the solone eyeliner for a while, once it went on sale at sasa (from SGD14.90 to SGD10), i picked it up. the maybelline colorshow eyeliners were having a 1 for 1 promotion, i paid SGD7.90 for both! they were so budge proof when i tested them out, so i picked out these 2 colours out of all they offered as i thought it's a good chance to try something different. the kate super sharp liner was on sale too, SGD12.90 as opposed to the usual SGD17.90. i wanted to compare this to my heroine make liquid liner.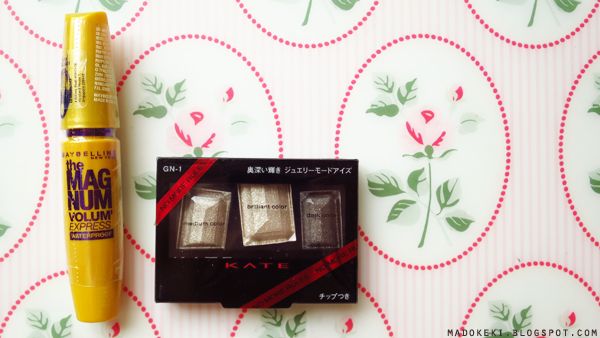 from left to right:
MAYBELLINE
the magnum volum' express waterproof mascara |
KATE
jewelry mode eyes (GN-1)
i purchased these two items during my day trip to johor bahru, malaysia. the kate eyeshadow was going for 50% off! picked it up for 26 ringgit, and the mascara was a purchase with purchase at only 25 ringgit. SUCH A STEAL.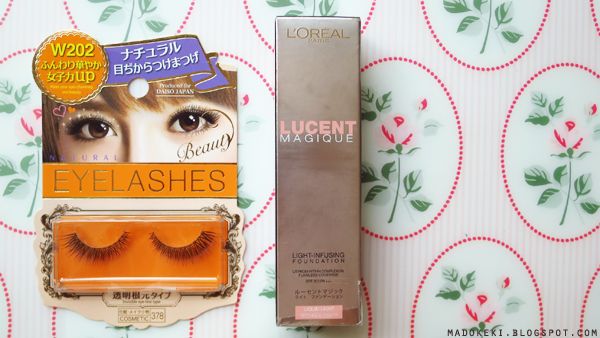 from left to right:
DAISO
false lash (W202) |
L'OREAL
lucent magique foundation (N2 pure porcelain)
the pair of false lashes look pretty natural, i am suddenly draw to those with a longer side after seeing a lot of american style makeup, so i picked it up. it's SGD2. the lashes do reflect some light though, so it's not the most natural option in the market, but since i'm just keen on trying out to see if this style will work for me, it is quite worth the while. as for the foundation, do i really need another foundation since i've already have 2!? i don't, but i eyed this for so long, i really want to try it out for its "lit from within" effect. i picked it up without thinking twice when it was going for SGD21.90 instead of the original price of SGD32. i regret after that because a few weeks down the road, they were going for 1 for 1. :( but it's okay. i really like this foundation. it's worth it! ;)
swatches and reviews will be up soon!
xoxo
karman