Maybelline ColorShow Crayon Kohl 02 Light Peacock Green and 05 Snow White
august was the month i bought so many new eyeliners. i picked these up when watsons was having a one for one sale for these babies. it's a good chance for me to pick up a while eyeliner for future looks that i'll be doing!
i just realize i can't find any information from its official websites. i did some snooping around e-retailers online and found some of the "claims" these eyeliners have.
creamy, budge proof, long wear, ultra bright colours. we'll see.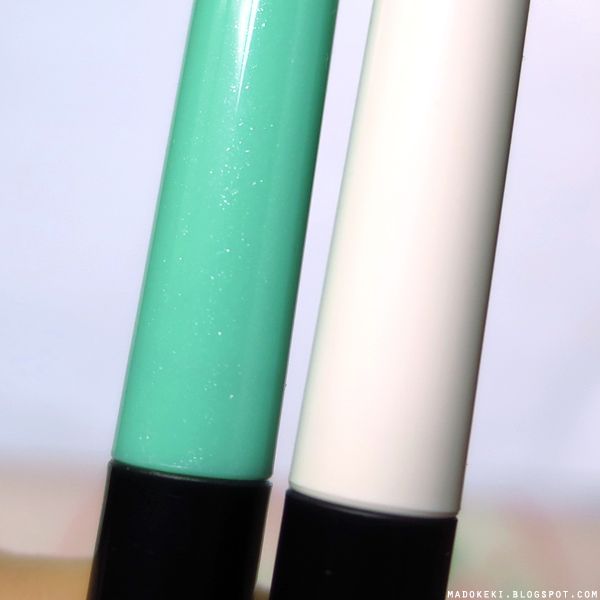 the cap is indicative of the shade and finish of the product.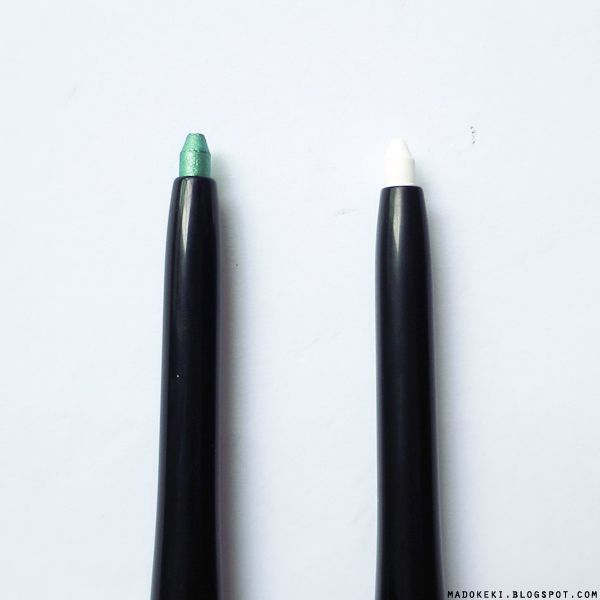 02 light peacock green and 05 snow white.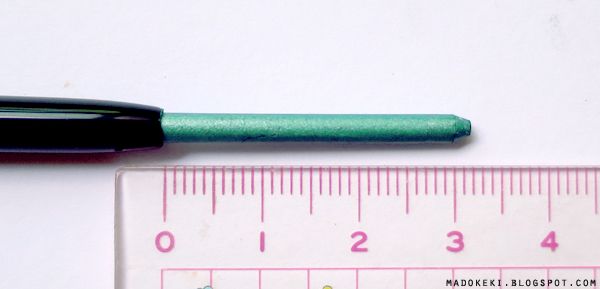 each pen contains 0.3g of product, it's about 3.2cm long.

it contains the following ingredient. this is for the peacock green in specific.
yup, it's made in china.
swatch over powder foundation. one swipe for the white, multiple swipes for the green.
05 snow white is a matte white.
02 light peacock green changes colour at different angles. from the front it look like a metallic greenish-turquoise-ish colour. this shade tend to go on light, so a few swipes is required.
both are creamy and glides on the back of my hand easily.
light peacock green takes on a bluish hue when viewed at an angle. see below!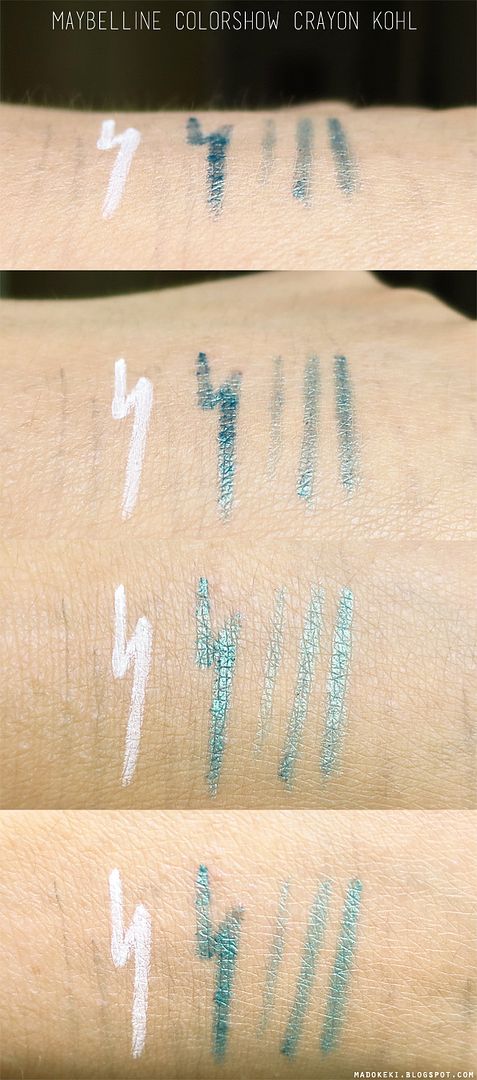 when viewed at different angles, peacock green actually looks more bluish. BEAUTIFUL!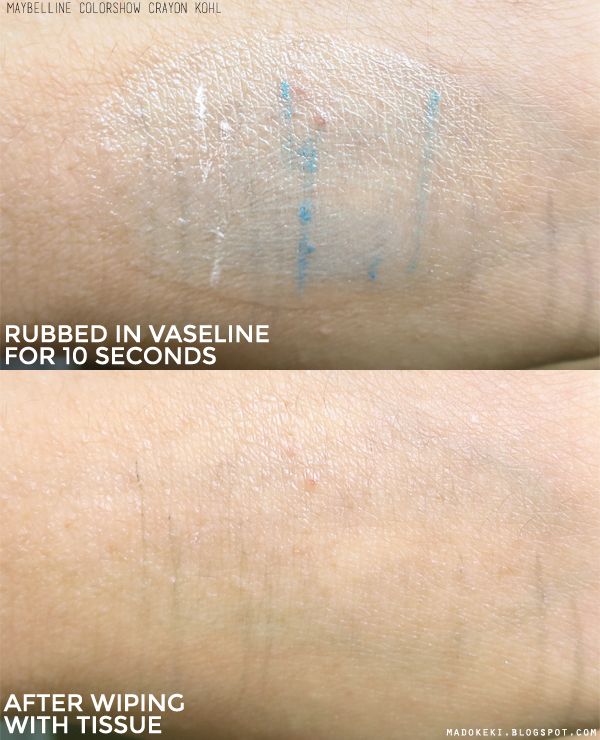 vaseline test:
they were pretty budge proof on clean skin, and i'd say they performed pretty well in vaseline too, but they're not as resistant as the makeon and solone eyeliner for sure.
IMHO:
i can only attest for their creaminess for they are really pretty damn creamy. so creamy that if i went a few more layers on my eyes, it starts to deposit stuff unevenly. after it sets the uneven pieces turn hard. if it drops into your eyes unfortunately, it's gonna irritate a little.
i've tried both of them on my lids and on my water line. i actually bought the white for lining my lower water line specifically, but the staying power there isn't very optimal. however, it stayed pretty well on my eyelids.
to elaborate on how snow white felt on my lower lid, it wasn't pleasant. the lead is pretty soft, the products deposited isn't even. it will dry up into hard little bits that eventually goes into my eyes and irritate the hell out of me. :( needless to say, with all that extra tear being generated from that irritation, the waterline is washed clean within half an hour.
i was very impressed by how budge proof they were when i tried them out in watson's. the green is a really pretty shade, i don't see this colour often! it'll make a good "point colour" for some fun :D
sadly, even though the white is really pigmented, it doesn't stay that well on my waterline, once again. what's new? still haven't found that eyeliner that stays on well enough for more than a few hours. can't have it all!
i bought this for $7.90 (for 2) when watson's was having a one-for-one sale.