Innisfree No Sebum Primer (Swatch and Review)
if you have extra oily skin, you may want to incorporate this item into your makeup routine to help them last longer. this primer helps to soak up some oils and blur out pores, allowing you to have a smooth canvas to apply makeup on.
there are plenty of primers like these in the market, i picked this up because it's much cheaper than what i can find in singapore. these cost 10000 korean won, which is about 10USD (13SGD) as opposed to paying 20SGD for a maybelline baby skin primer. if you're familiar with the latter, then you can have a feel of what this product does.
as the name suggest, this primer is meant to get rid of excess oils.
IN A NUTSHELL
1. removes shine in an instant
2. smoothes out skin
3. blurs pores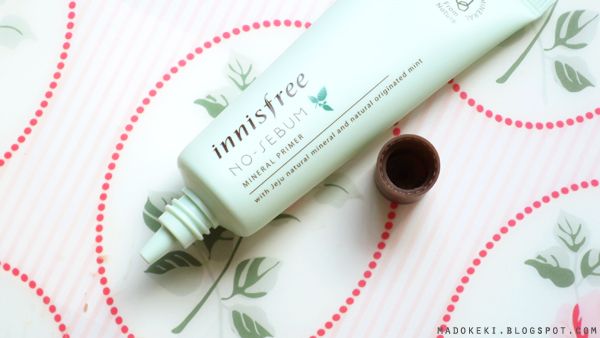 it comes with a small opening as you do not need a lot of the product. in fact, if you used too much, your makeup will slide across your face later.
less is more with this product!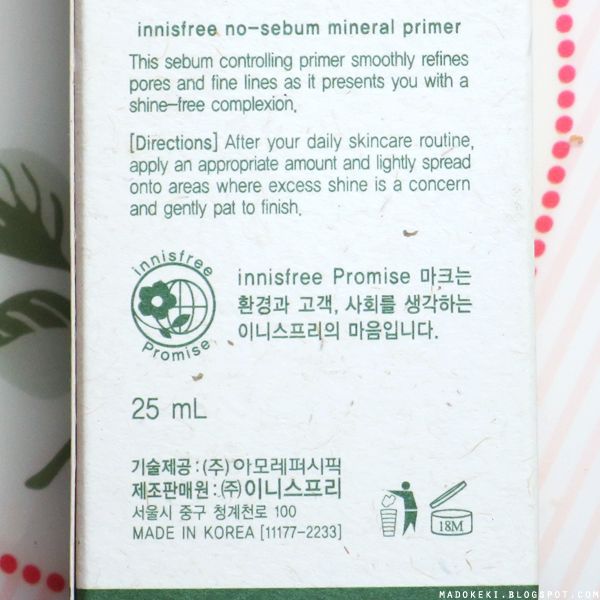 the product claims to produce a shine free face while refining lines at the same time.
i couldn't find the ingredient list, but i'm pretty sure it contains silicones and silica. they did however make it a point to tell me that it's paraben free.
the product is a colourless gel, you may have saw it in my korean haul video
here
.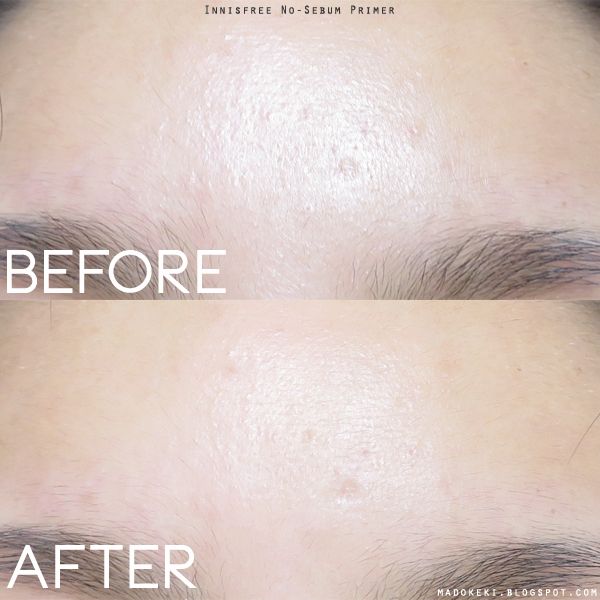 looking at the swatch, you can see how it removed most of the shine and blurred out my enlarged pores. my pock mark is still visible, but at least the pores doesn't look as glaring anymore!
IMHO
this does a pretty good job at reducing shine instantaneously. i haven't got the chance to really test it out enough because i don't have very oily skin to begin with, therefore i seldom use this product before applying foundation.
i can't vouch for the long lasting power of it, but i do know that you really only need a very tiny amount. if you use any more than what you need, your makeup will have difficulty staying put on my face. i tried that once and my foundation just refuse to sit on my face! it really makes my skin SO smooth that the foundation just glided right past where it's supposed to be on.
i think it would be best to use the primer, coupled with a setting powder if you have very oily skin.
my girlfriend purchased this for me while travelling in korea for 10000 korean won.