Kate Stick Concealer
kate stick concealer was my second concealer. maybe my third. this was a repurchase not because i think it's absolutely the best i've ever had, but simply because it worked fine for me. this is one of those purchases i did a long time ago before i know much about make up.
IN A NUTSHELL
1. not the most creamy concealer
2. light to medium coverage, may cake if too much product is used
3. brightens pretty well
4. good for spot concealing
5. can be used for concealing dark circles if the shade was darker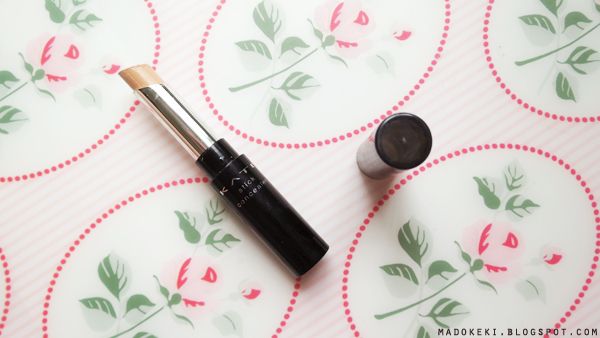 this is the old packaging where the inner metal tubing is silver. the newer ones are black, and seems to be made of plastic.
the cap is held loosely by a little wedge on the plastic case, which will wear down over time. pretty soon, the cap will just fall off freely.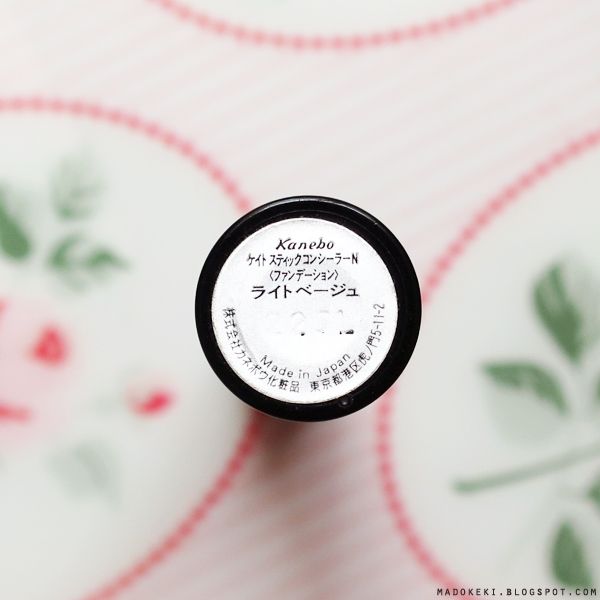 there are two shades available, i've gotten the shade "light beige".

image source: kate official website
the other shade is "natural beige" and is slightly darker than what i've got.
this stick concealer is meant to cover slight blemishes and dark circles naturally, according to the official website.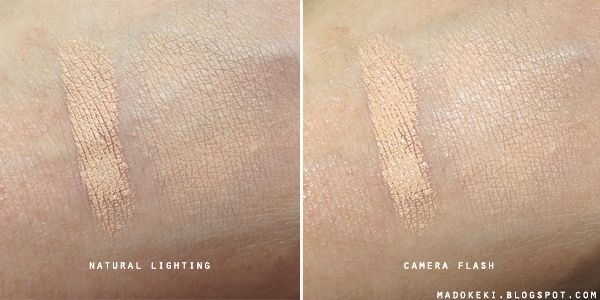 swatched on the back of my hand, a comparison of the unblended and blended product under different lighting.
light beige is a light peach shade that brightens my skin pretty decently. it blends out to give a matte finish.
IMHO
the coverage of the concealer is light to medium, while the texture leans on the drier side despite being creamy enough to blend. it's not the creamiest concealer i've owned (the canmake is probably much more blendable), but its texture gives the product a little more coverage than my other concealers. but i will caution against using it heavily as it tend to build up quickly.
it does crease under my eye, as with all the other concealers. it does last me throughout my day when i set it with a powder. i don't feel like it accentuate dryness, nor make my eye area look dry.
the lightness in shade makes it perfect for brightening of the face instead of actual concealing of flaws. if i were to use this under my eyes, it may make my dark circles appear ashy/greyish. however, if i pair it with a darker concealer with a peachy tone, the two will work perfectly to conceal my dark circles.
i think the formula will work very well for people who require spot concealing to cover up small blemishes on the face, as the drier texture allows the concealer to cling onto the skin better. i've had success in covering up small red spots with the help of a small brush.
all in all, i seldom use it for concealing my under eye area ever since i bought other concealers, because i usually use either my
sonia kashuk hidden agenda palette
or my
canmake colorstick
, both of which are easier to blend. for spots, i'll reach out for this stick concealer because it formula seems to fit my needs.
i bought this for about HKD$60 many years ago.