admit it, packaging matters to a certain extent! i have no shame admitting the attention i pay to packaging.
it's kind of the like icing on a really delicious cake, bringing things to a different level of enjoyment.
and don't we all like to admire beautiful things? aesthetics adds colours to an otherwise mundane life.
here is a list of cosmetics that caught my heart with their really good looks (quality not guaranteed though!).
1.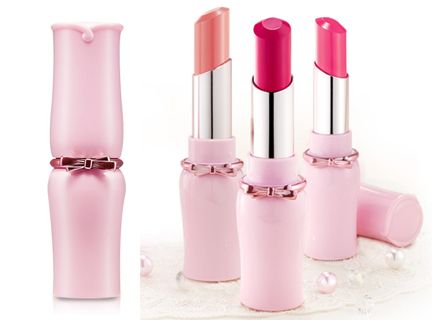 ETUDE HOUSE | DEAR MY WISH LIPS TALK
etude house is noctorious for their cute packaging. their
princess etoinette
series deserve a place on every girl's vanity. if there's a princessy side hidden in you that is :P
2.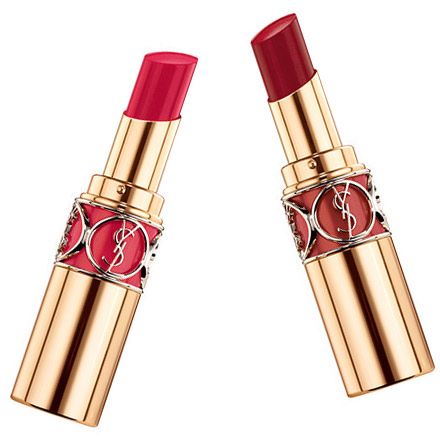 YVES SAINT LAURENT | ROUGE VOLUPTE SHINE
this made it onto my list, which is kind of unsurprising because i've always loved their simple and classy design. gold metallic casing coupled with their logo, all in shiny metals!
3.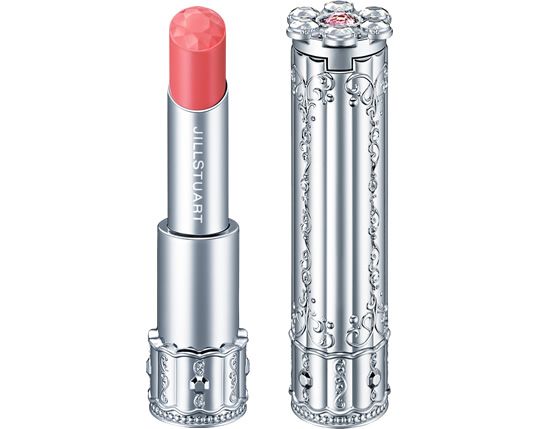 JILL STUART | LIP BLOSSOM
i cannot talk about beautiful cosmetics without mentioning jill stuart's beauty products. they are mainly sold in japan and asian countries. their impeccable packaging is just.. spot on for majority of the asian ladies who love princessy designs. they also know that girls love bling, so each item is encrusted with a swarovski crystal.

4.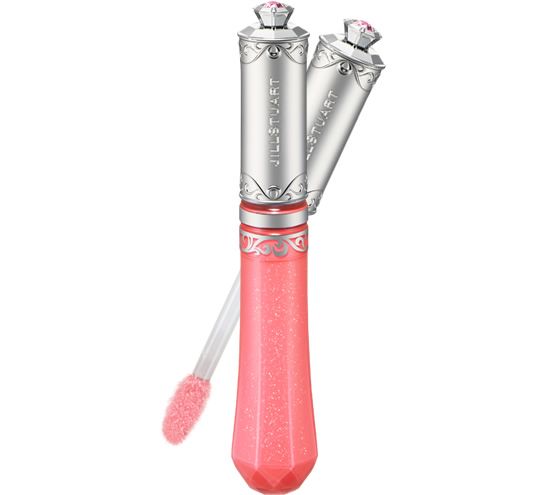 JILL STUART | LIP JEWEL
the lip gloss packaging has gem stone cuts at the bottom, did you notice? calling this lip jewel can't be more appropriate than this!
5.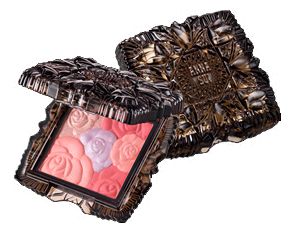 ANNA SUI | ROSE CHEEK COLOR N
i'm not sure if they're the first to come up with a floral design for blushers, but it's definitely the first i've come to know of. isn't this the cutest ever!? if the price tag is too hefty, i've got you covered. scroll down just a little.

6.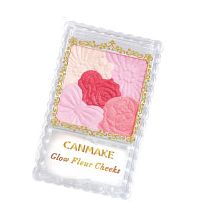 CANMAKE | GLOW FLEUR CHEEKS
canmake copied anna sui's concept, and i love it! i own one of these and i love the sheer colours and slight glow! featuring this in my instagram #motd photos always make it look that much cuter. i admit i do have a princess living inside me.. but just keep that between you and me, okay?

7.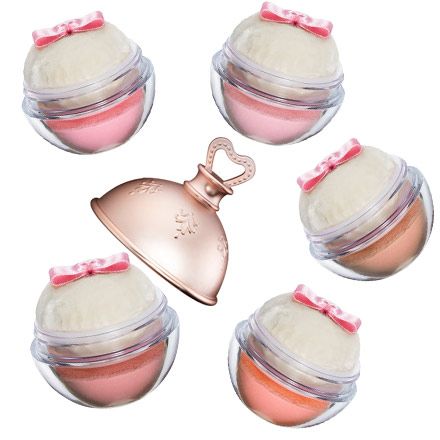 LES MERVEILLEUSES LADUREE | POWDER CHEEK COLOR
this is laduree's new product for spring 2015 and it's not available on their website yet! a lot of their face and cheek products are egg shaped, reminding me of the fabergé eggs. they'll look dainty on my vanity!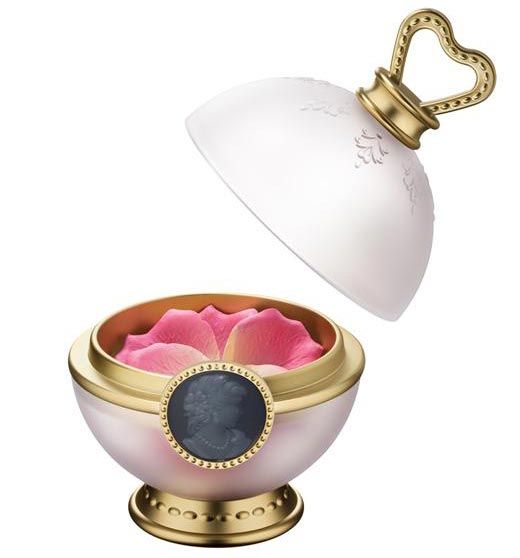 perhaps you know them by their cult product, the face colour rose laduree. they pressed the colour powder into petals! i don't think i will ever use it just so i can preserve it's beauty.

8.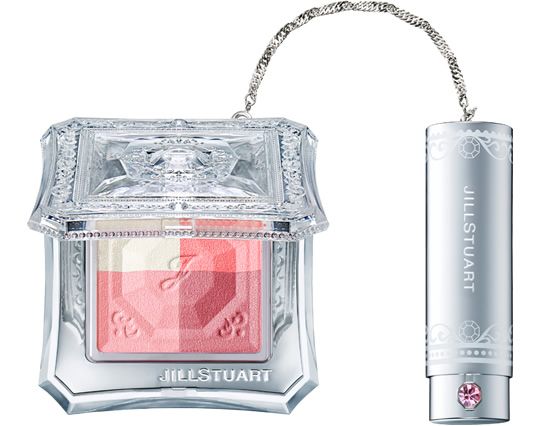 JILL STUART | LAYER BLUSH COMPACT
another jill stuart product! each blush compact comes with a portable blush brush, encrusted with another crystal! and it's pink!
9.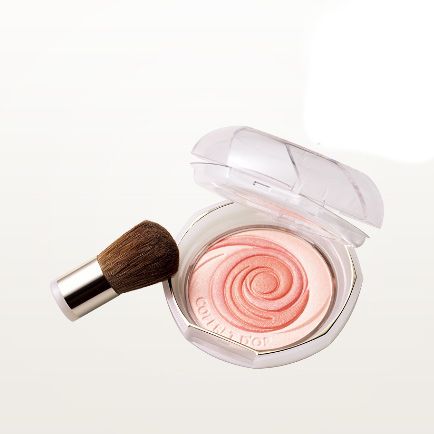 COFFRET D'OR | SMILE UP CHEEKS
another product line under shiseido, coffret d'or's blush combines a cheek colour and highlighter colour into a lovely swirl.

their limited edition has a floral pattern embossed into the powder! YESSSSS.

10.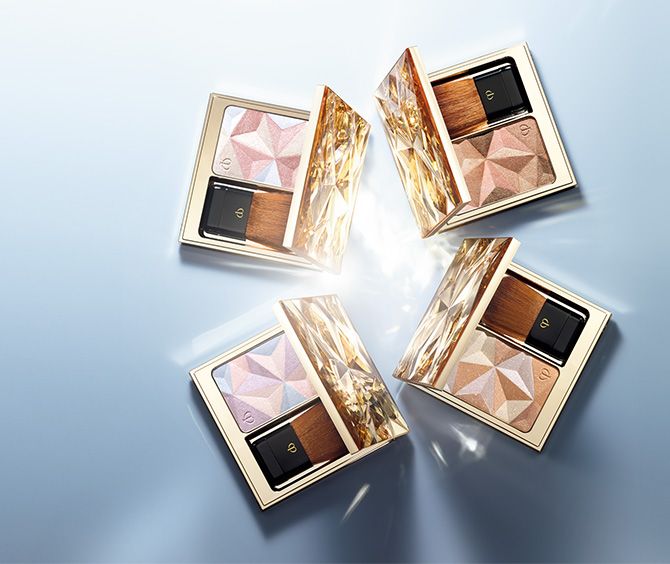 CLE DE PEAU | LUMINIZING FACE ENHANCER
i've always been intrigued by the faceted design, it looks like gem stones forced onto a 2D perspective. it looks sophisticated yet edgy at the same time. the price tag is quite an eye opener though. i've heard many good things about how fine the powder is and how natural the glow is, but still!!! i find it hard to justify the price.

11.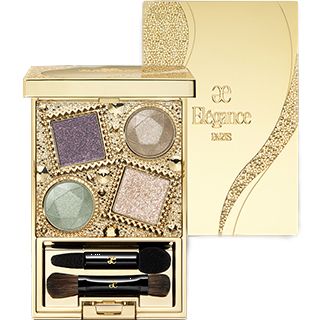 ELEGANCE | NOUVELLE EYES
i'm not too familiar with this japanese brand, but their product packaging caught my attention when i was flipping through japanese magazines. eyeshadows being pressed into a jewel's shape, how lovely! and luxurious!

12.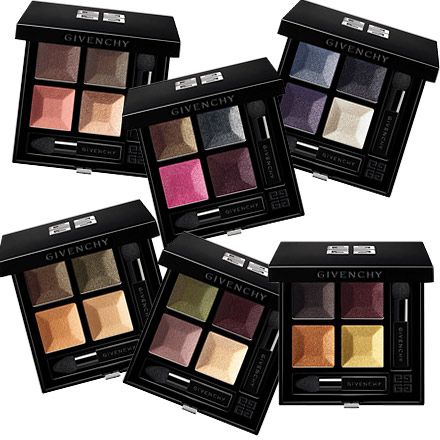 GIVENCHY | PRISME QUATUOR
another 2015 spring new release! i love the bezel on the shadows! make them look like gem stones. by now you should know what elements capture my heart :P according to their website, they have reformulated it for a more even application. maybe someday i'll own my first givenchy eyeshadow palette? i think they look more promising than the chanel les 4 ombre palette.
if you know of any beautiful products, let me know so i can take a look at them!
xoxo
karman