Valentine's Day Gift Ideas for the Make Up Junkie
HAPPY VALENTINE'S DAY!
i'm writing this entry with one idea in mind - bouquets. it may be a traditional thing to gift flowers to ladies, i might be an oddball but receiving flowers (even though it's a nice gesture, and flowers are beautiful) is probably the last on my list. but i wouldn't mind some floral themed products though :P
here are some products i'd like to own, or have caught my eyes. they're meant for the face instead of the vase :P (hey it rhymes!)
i've been seeing this on my instagram feed a lot. i guess milani finally picked up the importance of product packaging and presentation. the prettier your makeup, the higher the chance of people posting it on their instagram because who doesn't love to see pretty makeup? they've been reviewed to be quite powdery, but really pigmented.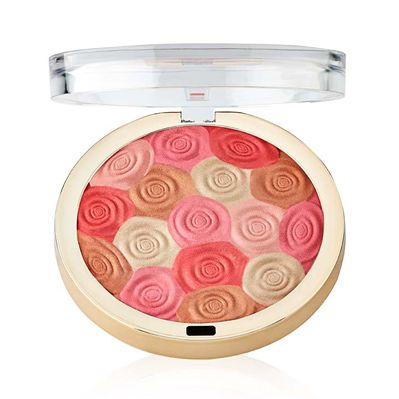 i'm not sure which came first, the powder blush, or the illuminating face powder. these are a series of pearly and glowy powder and it comes in three colours. the one shown above is good for the cheeks, while the other two look like bronzers to me.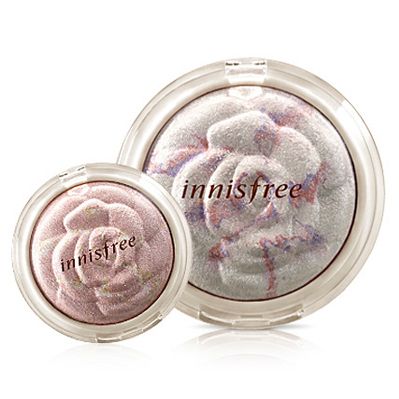 this is a highlighter that's been pressed into a rose shape! it's a pity the embossing is less noticeable due to the reflectivity of the highlighter. it looks really pigmented from swatches online, you may wanna go with a light hand with this highlighter.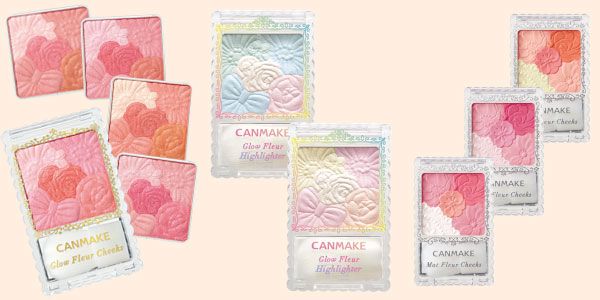 you've seen me mention these a dozen times by now, but i just have to bring them up again because their floral embossing makes them bouquet-worthy! the first product in the fleur series is the
glow fleur cheeks
, which provides a sheer glowy colour on those lovely cheeks. the
glow fleur highlighter
will give you a translucent air brushed finish, while the
mat fleur cheeks
is a matte version of the glow fleur cheeks.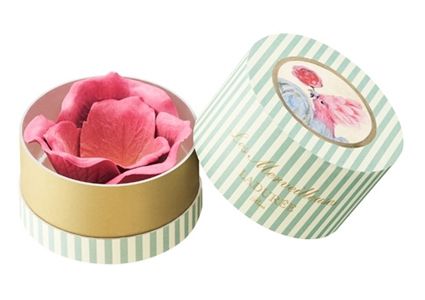 before i forget, this is probably the only rose a girl needs on her vanity. nuff' said.
amazon
only have the larger version and it comes with a VERY stunning price tag. i found the mini on another
online retailer
for about USD60. perfect gift? :P
sometimes i find myself guilty for going crazy over floral prints because i was never too drawn to flowers, but there's something about floral prints. i was drawn to cath kidston because of their beautiful floral prints. it was love at first sight after first seeing it in japanese magazines. this make up case comes with a tiny mirror, making it convenient for touch ups when you're outside! it's also a lot more practical than an actual bouquet of flowers!
any other floral products that i should see!? let me know below!
all images taken from their respective official websites.
there are some affliated links in this entry.