7 Asian BB Creams Worth Checking Out
in the world of BB creams, there's the asian and the western ones. there's still a slight difference between the two to me. call this asian pride, but i still believe that asians do it better when it comes to BB cream formulas, since it was made popular and perfected by koreans! also, asian BB creams tend to contain a lot more herbal extracts in their products instead of just synthetic chemicals. while this doesn't directly translate to a more effective products, it does make me feel like it's skin care benefits are better than the western counterparts (is it placebo effect?). below are a few BB creams that have made it into several rankings, or have been positively reviewed by the community.
also, i'm trying something new here! in the past i used to include links to the official website only, this time i've included amazon affliate links so you have one more purchasing options if you don't know where to get it from! it's affliated because.. why not!? if i'm going to add a link anyway, i wouldn't mind some little incentive coming my way :)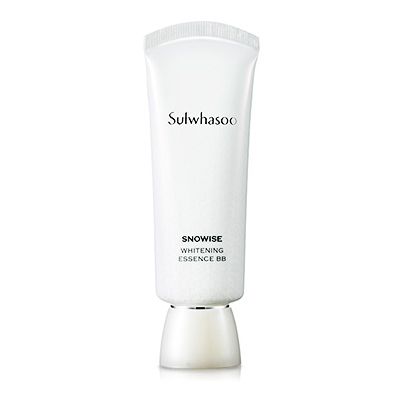 this was the BB cream winner for
allure's best in beauty 2014
! with SPF50, you can probably skip the sunscreen step. it also contains anti aging and whitening ingredients, claiming to maintain skin hydration and brightness all day long. sulwhasoo is the premium brand by amore pacific, do expect a heftier price tag for this. comes in two shades.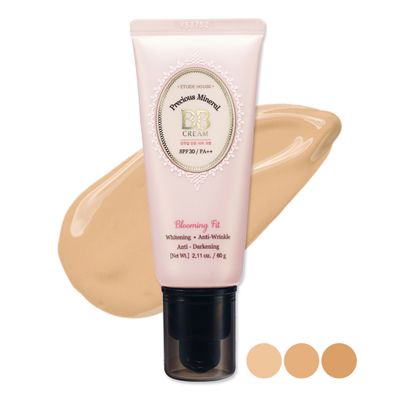 this has been a best seller for many years! from the reviews i've seen online, the precious mineral line has a pretty high coverage, comparable to that of a foundation. if you're looking for an affordable BB cream that gives you decent coverage, lightweight formula for a natural look, sun protection and skin brightening effects, this may suit your needs! there are 3 products in the precious mineral line,
cotton fit
gives you a powdery finish while perfect fit seems to gives you higher coverage (according to the
official website
). comes in three shades.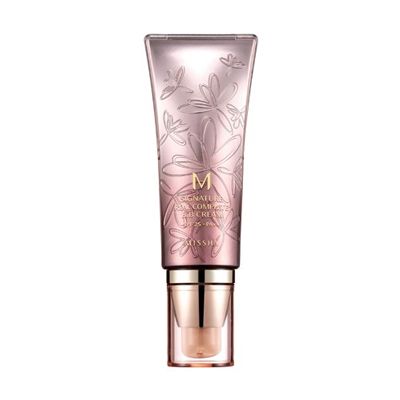 missha is probably the first brand to release BB creams in more than one shades, breaking the "one shade fits all" trend in the past. it's currently the 4th on the
@cosme "words of mouth" ranking
. formulated with herbal extracts, this BB cream is perfect for sensitive and troubled skin. as with other korean BB creams, it also contains whitening and anti aging ingredients. available in four shades.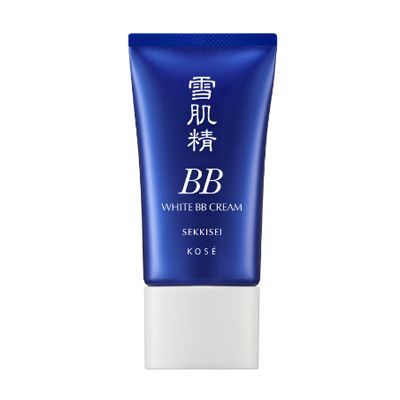 if you're in need of whitening and brightening, sekkisei would be your go-to choice. the herbal extracts will brighten and nourish your skin. sekkisei has a reputation for delivering what it claims! don't believe me? this item won 2nd place in the
2013 @cosme best BB cream
ranking! the light weight texture will give you a natural coverage. if you are sensitive towards mineral oil, this is also mineral oil free! available in two shades.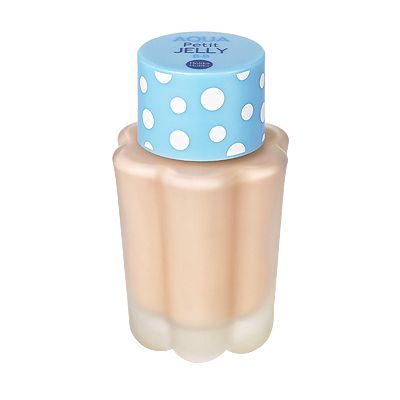 i've seen quite a number of good reviews for this BB cream - it's got a rating of 4.1 on the
makeupalley
review site! what's new is its jelly texture as opposed to the creamy type BB creams you usually see in the market. the high water content makes it very lightweight. i would expect this to have a lighter coverage than the etude house and missha BB cream, would be perfect for those who just need a slight brightening and evening of skin tones. comes in two shades.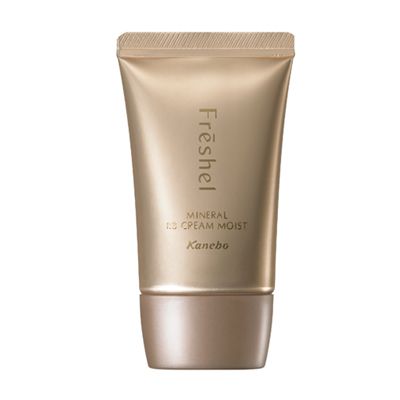 this clinched 3rd place on the
urcosme BB cream ranking
. in fact, it was very popular in japan a few years ago as it is extremely convenient and time saving since you get coverage, sun protection, and hydration all at one go. moreover, it was really affordable (within japan) too! formulated with hyaluronic acid and collagen for hydration, users rated it as a highly hydrating BB cream while having a non-sticky finish. coverage is light to medium, allowing you to create a natural look easily. think of this as a tinted moisturizer! comes in two colours.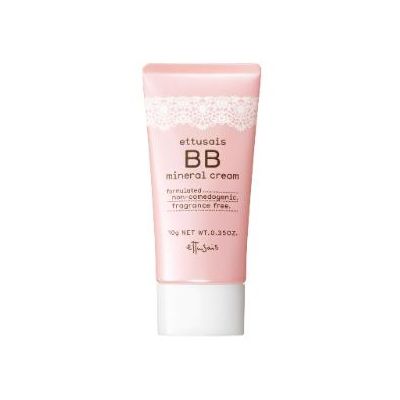 ranked 5th on the
urcosme BB cream ranking
, and a rating of 4.1 on
makeupalley
, it is touted to hide pores and control oil. this mineral BB cream may be suitable for those with oily skin. people who've used it says it's easy to blend out to give them a natural coverage, it also brightens their skin. comes in three colour variations to cater to more skin tones.