Let's see how Kate tries to reinvent the wheel
translated from @cosme news:
kate's autumn focus is on the thicker brows and eye area to impart a more adult like impact. the eyeshadow focuses on the lower lid to create bigger eyes. for the lips, they are offering a lip treatment that will also colour your lips to finish the alluring autumn look.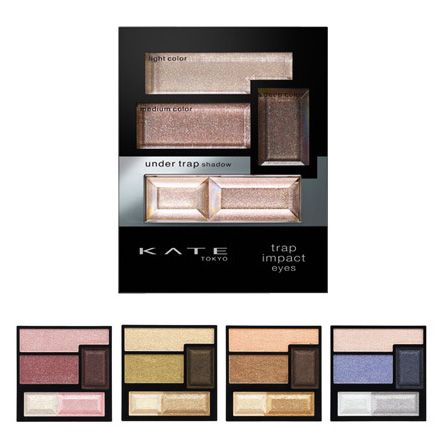 TRAP IMPACT EYES | 1600 YEN
the main focus of the autumn collection is this new eyeshadow quint. they propose a gradient effect on the lower eyelid to make the eyes look wider. available in 5 brand new colour variations: reddish brown X pink beige, smoky greyish blue X cool silver, khaki X chic gold and so on.
DOUBLE LINE FAKER | 1000 YEN
draw a natural looking double lid fold with the double lid remake shadow liner. can also be used on the lower lid to accentuate your tear bags.
EDITOR'S NOTE: it's bascially a sheer eyeliner pen to add shadows.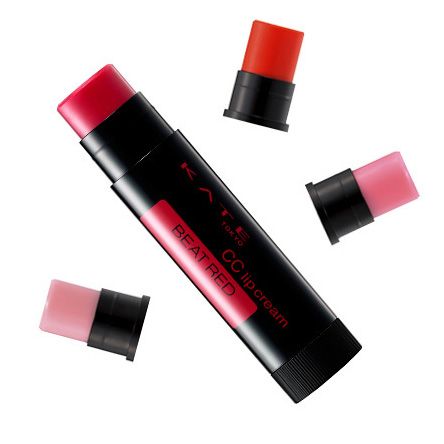 CC LIP CREAM | 480 YEN
a multi function product, it colour corrects, hydrates your lips, adds a glossy sheen to it, prepare your lips for other lip products, and also cuts out UV rays. back by popular demand, the two previously limited colours are released again. you can choose from 4 shades: red, 2 shades of pink, and an orange.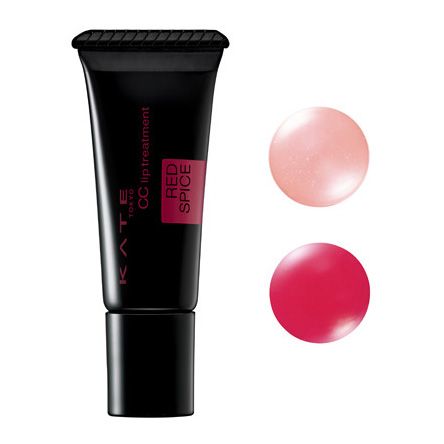 CC LIP TREATMENT | 800 YEN
similar to the CC lip cream, the CC lip treatment does everything the former does with the added benefit of plumping your lips. translucent red adds an air of matured style while translucent pink is natural enough for every occassion. with a plump and hydrated looking lips, your look is now complete.
ENDING NOTE
i'd just like to say this collection of new products doesn't excite me at all. perhaps it's because i already own so many of their eyeshadow palettes to know that it's the same thing over and over again. however, for thoes of you who don't own their diamond cut eyes, i think you might want to give the trap impact eyes because it's as though the traded the glittery silver powder for the frosty shiny colours.

it's safe to say i won't be buying any of these items.


kate has always been rather innovative, for example they were the first to release a three point lash liner, which was then copied by other makeup brands. the double eyelid faker liner is an innovative use of a sheerer formula to help extend a person's double eyelid folds. see below for the before and after. it's really pretty subtle, which makes me wonder what's the point?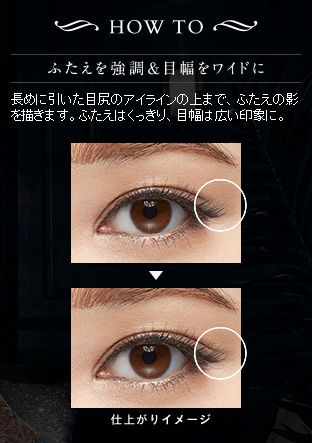 image from kate official website
image credit: @cosme