My thoughts on the highly pigmented gloss after wearing it just once.
i have been keeping a look out for these lip gloss ever since they made their debut last year. i didn't buy it immediate because 1) i wasn't in the right condition or mindset to wear makeup last october, 2) the price is too jarring.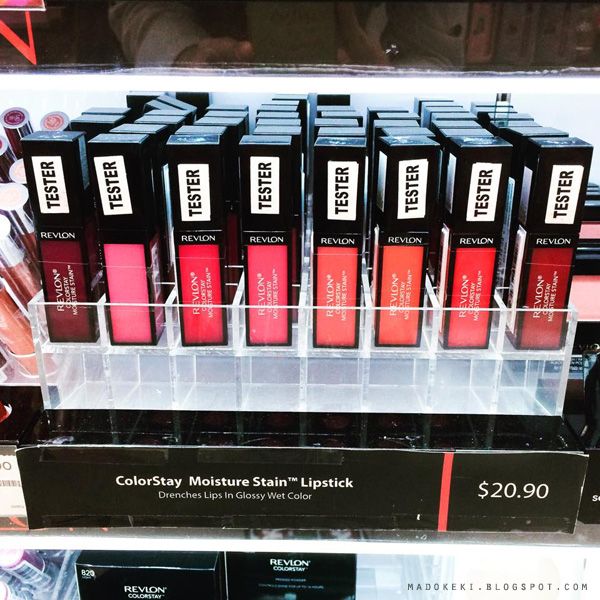 each pop costs SGD 20.90 normally.
i got it a few days ago as it had a 50% discount. it's a weekly special at watsons, so i took my chance and made my long awaited purchase. there's only one shade that have captured my heart since a year ago, so i brought it home.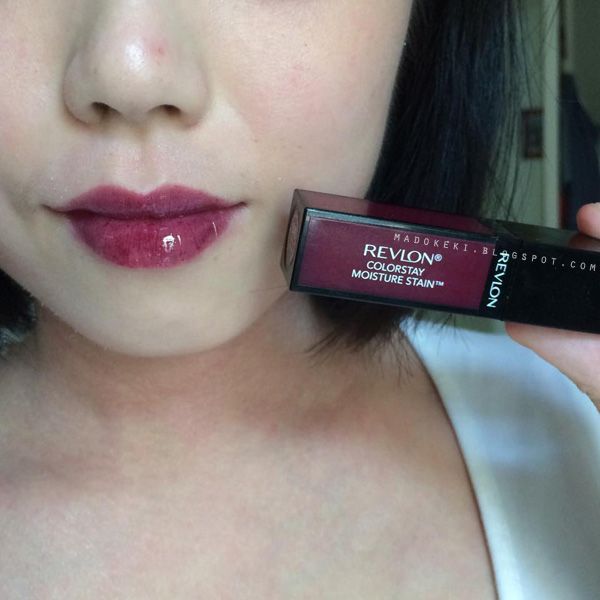 005 PARISIAN PASSION is a deep purplish-berry shade.
COLOUR: you can call it a burgundy shade, to me it's more like a purplish-wine shade. 005 parisian passion doesn't contain any shimmer or glitter.
PIGMENTATION: the gloss is rather pigmented. one layer gave me a translucent wash of colour (photo below) while two coats fully coloured my lips (as seen above).

FINISH: it has a glossy finish.
PACKAGING: the colour of the squarish tube reflects the colour of the product within. i think it's quite true to how it looks on my lips!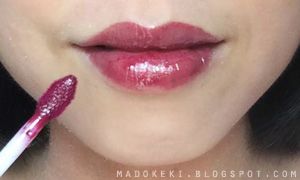 a paddle applicator with a tapered end for precise application. the colour payoff is good and that's just one coat of product!
TEXTURE: a very thick liquid, some skills are required to spread it out evenly over my lips. thanks to the stickiness, it adheres to the skin very well. when i smack my lips, they didn't stick together like i had expected it to do so (as with the revlon ultimate suede lipstick), which is a pleasant surprise for me.
does it stain? see for yourself!
STAINING POWER:
it stained my bare lips pretty well within 10 minutes. the longer i have it long, the darker the stain. i love the natural look of my wine stained lips! (note: my lips are clean and bare prior to application)
FORMULA:
the product is very hydrating and can be worn on its own (without any lip balm). in fact, i think it's best to start off with a pair of bare lips if you want to get stained well. the viscosity of the product allows it to be spread out evenly, thus ensuring an even stain. even though it adheres well to the skin, it isn't overly sticky.
STAYING POWER:
the gloss itself isn't long lasting, but the stain is.
SCENT:
lightly scented, i can't quite pin point what's the smell but it doesn't smell unpleasant.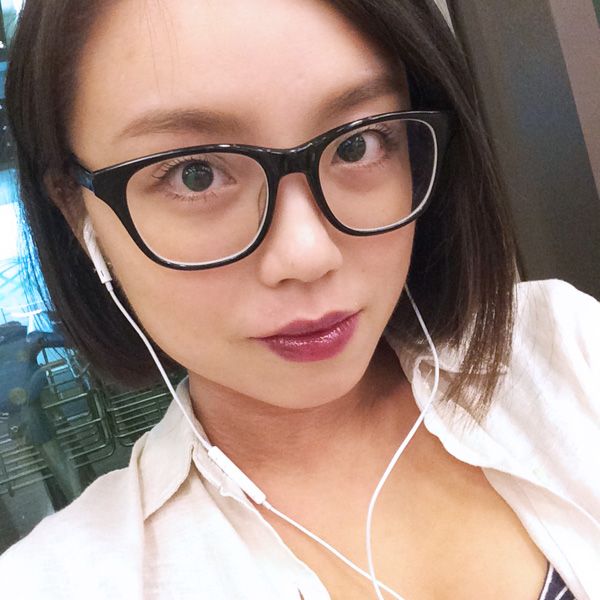 taken under yellow/warm lighting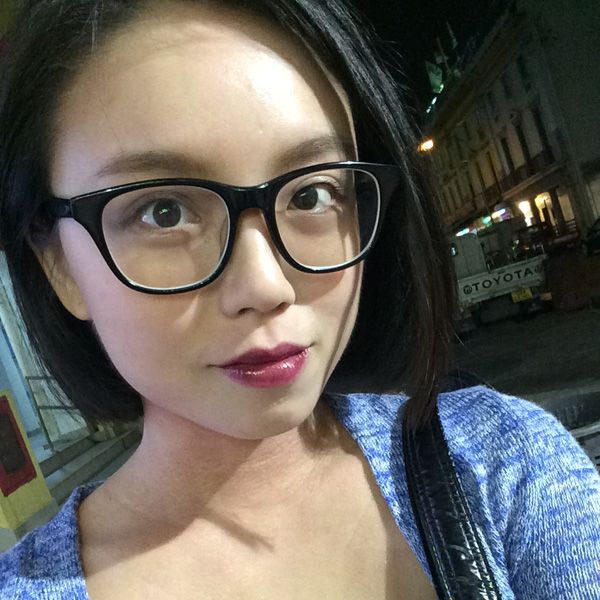 taken under white/cool lighting
HOW TO PERFECT YOUR APPLICATION:
when i said some skills are required to fully maximise the benefit of this product, i just mean for you to utilise the paddle applicator for a perfect application. i find that the best way to apply this new kind of liquid balm (similar to the
maybelline lip polish/elixir
and
innisfree creamy tint lip mousse
) is to use enough force to smooth the product over your lips. lip smacking pre-maturely may result in an patchy application. also, make sure your lips are clean and bare without a trace of lip balm for the best application experience.
OTHER PRECAUTIONS:
you may also want to dip the applicator slowly back into the tube to prevent over spilling of the product because the thickness of it will increase the risk of trapping air and thus, spilling out of the tube. you don't want to get this sticky mess onto anywhere that's not your lips.
VERDICT:
a lovely formula with amazing colour payoff. i love how it moisturizes my lip which packing the colour on so intensely. i would prefer it to the
loreal shine caresse glossy stain
as the former is more hydrating and pigmented. one layer of product gives you about 70% of the colour, but if you're aiming for super dark lips, two coats might be necessary.