Heart shaped palettes might just make you want to try them
translated from @cosme news:
featuring a soft and clean nudy eye look, Integrate's theme this fall is
SUGAR NUDE
. adorn your face with natural looking bigger eyes with their new eye shadows and eye liners for an instant boost in your attractiveness.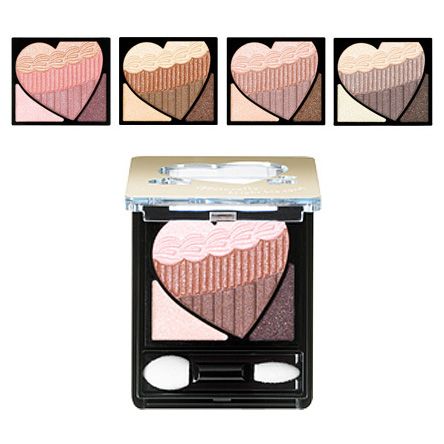 NUDY GRADE-EYES | 1500 YEN
by using the 3 shades in the heart shape accordingly, followed by lining your eyes with the 2 shades on the outside, you can create the illusion of fuller lashes in the inner corner of your eyes. the two shades when used vertically can make your eyes rounder! comes in 5 colours to help you create sophisticated looking eyes.
EDITOR'S NOTE: the "grade" in its name is actually japanese short hand for gradation.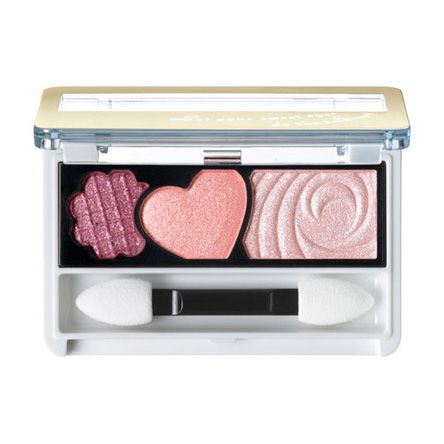 SWEET TRICK EYES (STRAWBERRY SUGAR) | 1200 YEN
create bigger eyes by defining your tear bag/aegyo-sal! this palette is designed for this purpose! the limited colour STRAWBERRY SUGAR consist of deeper pink shades for fall. the trick powder (on the right) has a light-up effect and is perfect for accentuating your tear bag (aegyo-sal), the medium colour is bright while the deep colour (on the left) creates dimension. by using all three shades, you can have a set of clear and defined eyes.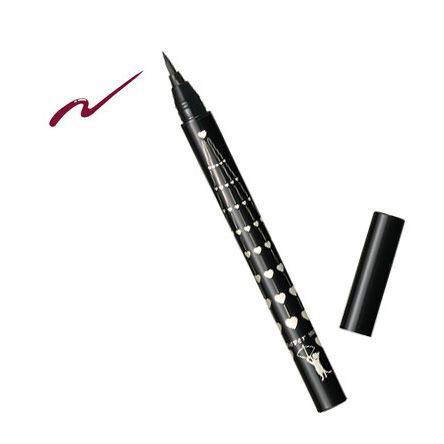 CAT LOOK LIQUID LINER | 950 YEN
short brush tip, super fine line, easy to draw, and a limited plum red colour, what more do you need in a liquid liner?
EDITOR'S NOTE: can i just commend on the adorable silver print on the pen? hearts and cats? COME TO MOMMY.
ENDING NOTE
i haven't get to try any of integrate's products yet. their eyeshadow looks really easy to use for makeup beginners, and the sheer colours makes it hard to go wrong. you may like to check them out if you are new to makeup.
i got to know of the brand because of their gel liner pencil which has gotten a lot of good reviews. the only thing that caught my attention in this series is probably the plum red liquid liner. it's rare for japanese to release coloured eye liners, unlike their korean counterpart.
image credit: @cosme