Are you ready for fall?
it's the time of the year again where brands release remotely sexy and seductive themed products.
a quick flip through magazines will show you the general trend every fall: dark and sultry looks. since this is a japanese brand, they added a slight twist to the typical definition of "sultry". instead of dark lips and clean eyes, they instead chose to focus on alluring scents and deep eyeliner/mascara colour.
this year's
MAJOLICA MAJORCA LIMITED COLLECTION
will be out on
21st OCT 2015
in japan, and is created with three themes in mind: fashion, make up/hairstyle, love. let's see if it fits the bill.
all information and images from shiseido group jp.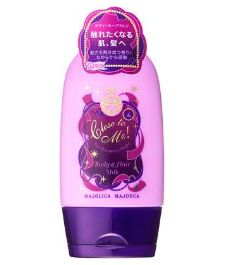 MAJOLICA MAJORCA CHARMING BODY BODY AND HAIR MASK | 99g | 864yen
a no-rinse moisturizing gel mask formula for the skin and hair that contains moisturizing ingredients such as hyaluronic acid, glycerin, wild rose extract.
with its special blend of fruity, floral and woody scents, you will smell seductive all the time.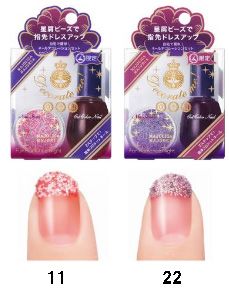 MAJOLICA MAJORCA NAIL DECORATION | 8g | 1188yen
clear gel colour nails that come with star-like nail stones, available in two shades.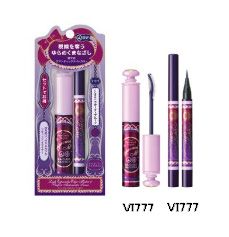 MAJOLICA MAJORCA LASH EXPANDER EDGE MEISTER & PERFECT AUTOMATIC LINER SPECIAL SET | 6g / 1.3mL | 1944yen
with a sweat, sebum, and tear proof formula, the lash expander edge meister will give your short lashes length that last the entire day while the perfect automatic liner will frame your eyes with its intense colour.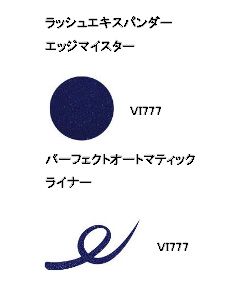 now available in the sexy romantic night violet shade.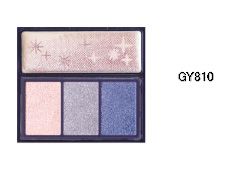 MAJOLICA MAJORCA MAJOLOOK (ILLUMINATOR) | 4g | 1512yen
a shimmery eyeshadow palette, it consists of an illuminator base (on the top), and three powders at the bottom - a shiny colour, shade colour, and a line colour.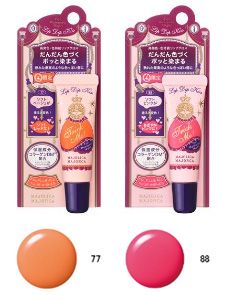 MAJOLICA MAJORCA LIP DIP KISS | 10g | 918yen
a lip tint that changes colour according to your lips, adding a healthy glow to your face. enriched with collagen to moisturize your lips, and a honey rose scent to keep your lips on the sweet side.
EDITOR'S THOUGHTS:
apart from the purple themed packaging (which adds to the darker and mysterious fall theme i suppose?), i must say i'm wasn't too impressed by the collection. i feel that the entire range is pretty much a spring/summer product that got housed in slightly fall/winter packaging. either that or i'm too used to the western interpretation of fall makeup, which usually features darker and bolder colours. who knows, maybe the japanese will dig this collection? beauty standards are different everywhere!