A Simple Look For Any Formal Occasion
HELLO! i wore this look to attend my best friend's wedding lunch. perfect for day time because it's so light and lady like, neither will i upstage the bride by sporting something that draws too much attention to me.
watch the video below!
PRODUCTS USED//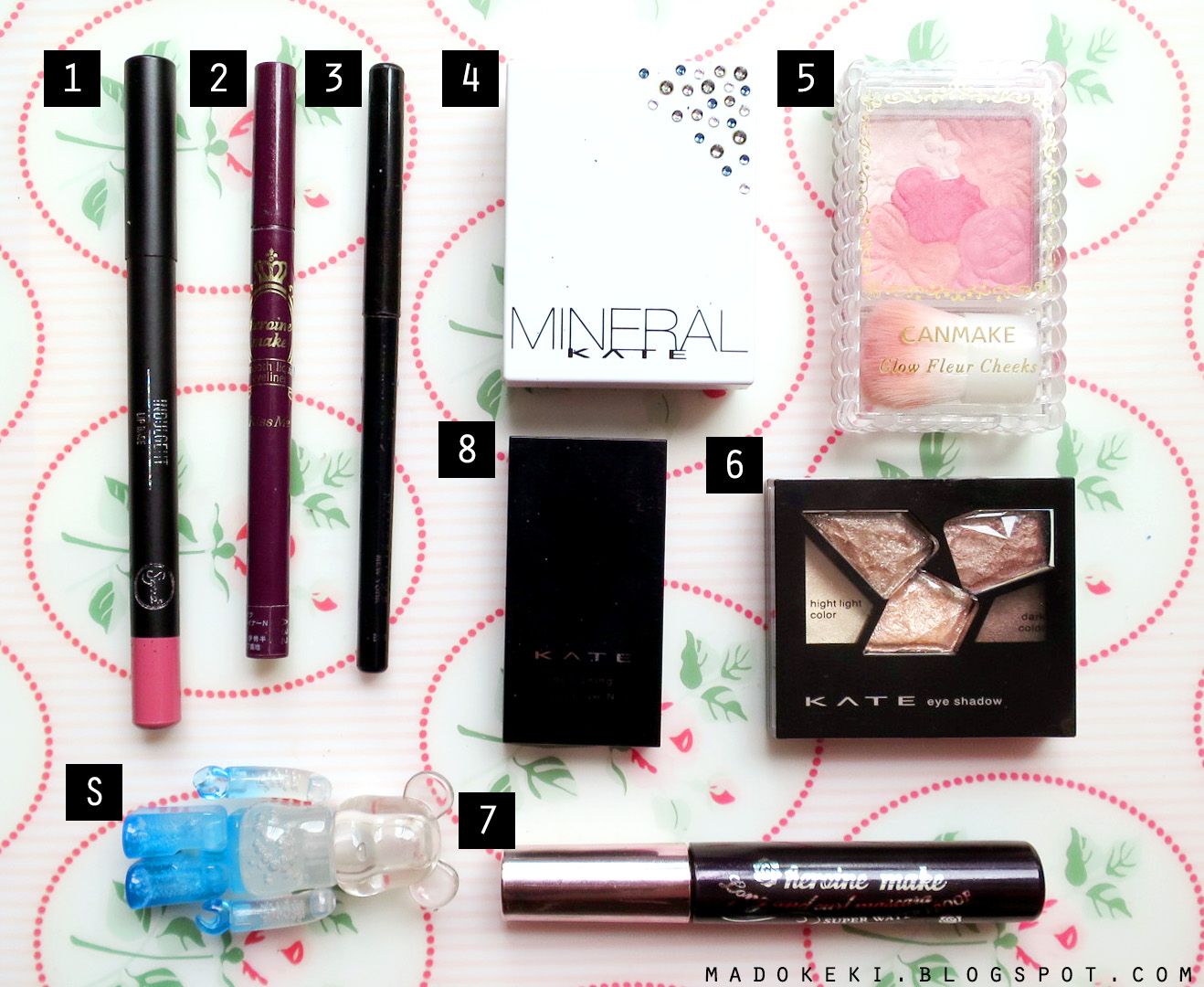 1.
SIGMA lip base (indulgent)
2.
HEROINE MAKE smooth liquid eyeliner
3.
MAYBELLINE masterliner (brown)
4.
KATE mineral powder foundation (OC-B)
5.
CANMAKE glow fleur cheeks (04)
6.
KATE colorcious diamond (BR-1)
7. HEROINE MAKE long and curl mascara super waterproof
8.
KATE designing eyebrow N (EX-4)
S - bearbrick (series 29, jelly bean)
BRUSHES USED//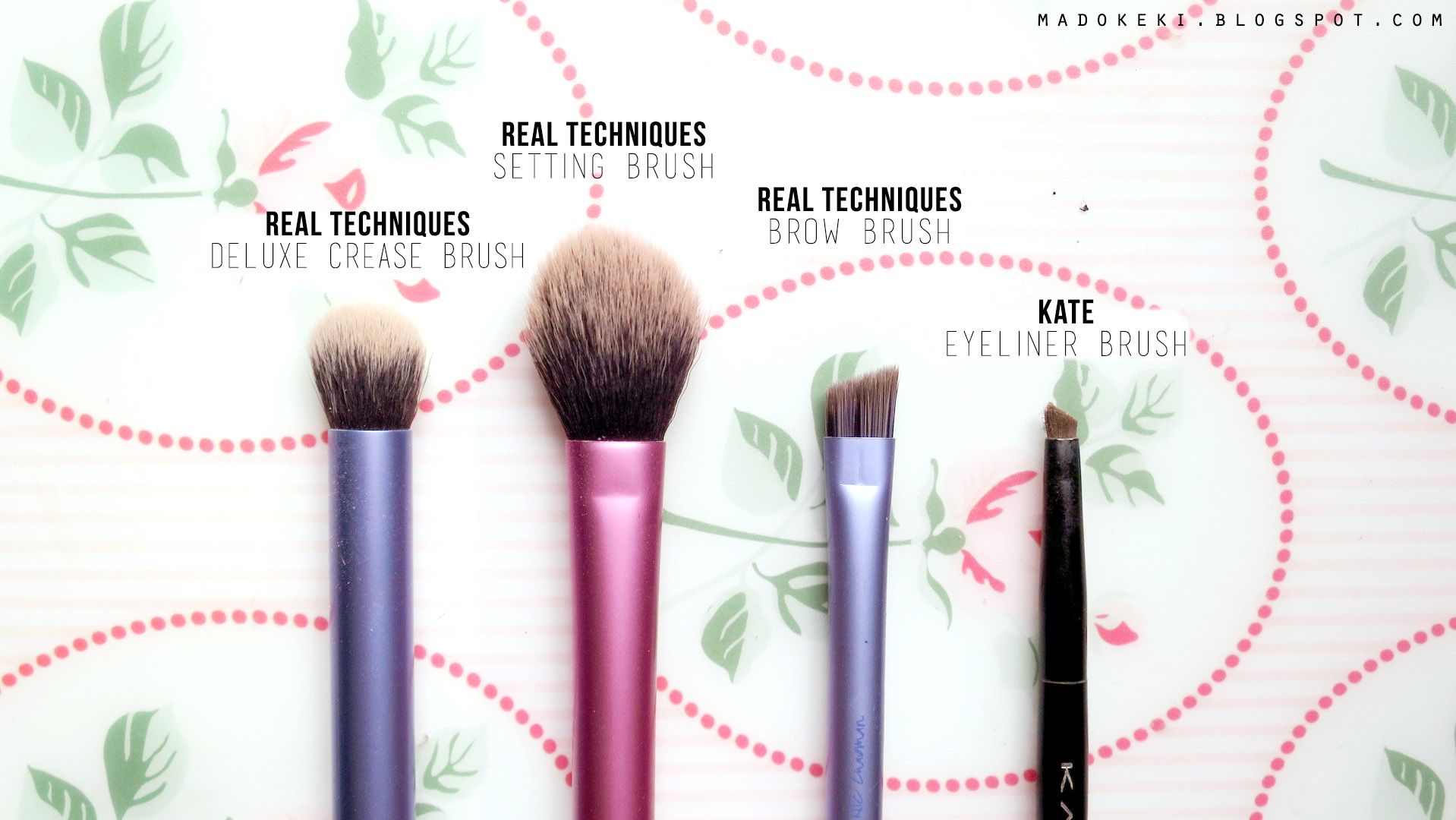 you can read my
review of the real techniques brushes here
.
the KATE eyeliner brush has been cut into an angled brush by yours truly. works great because it's so dense and stiff!
THE LOOK//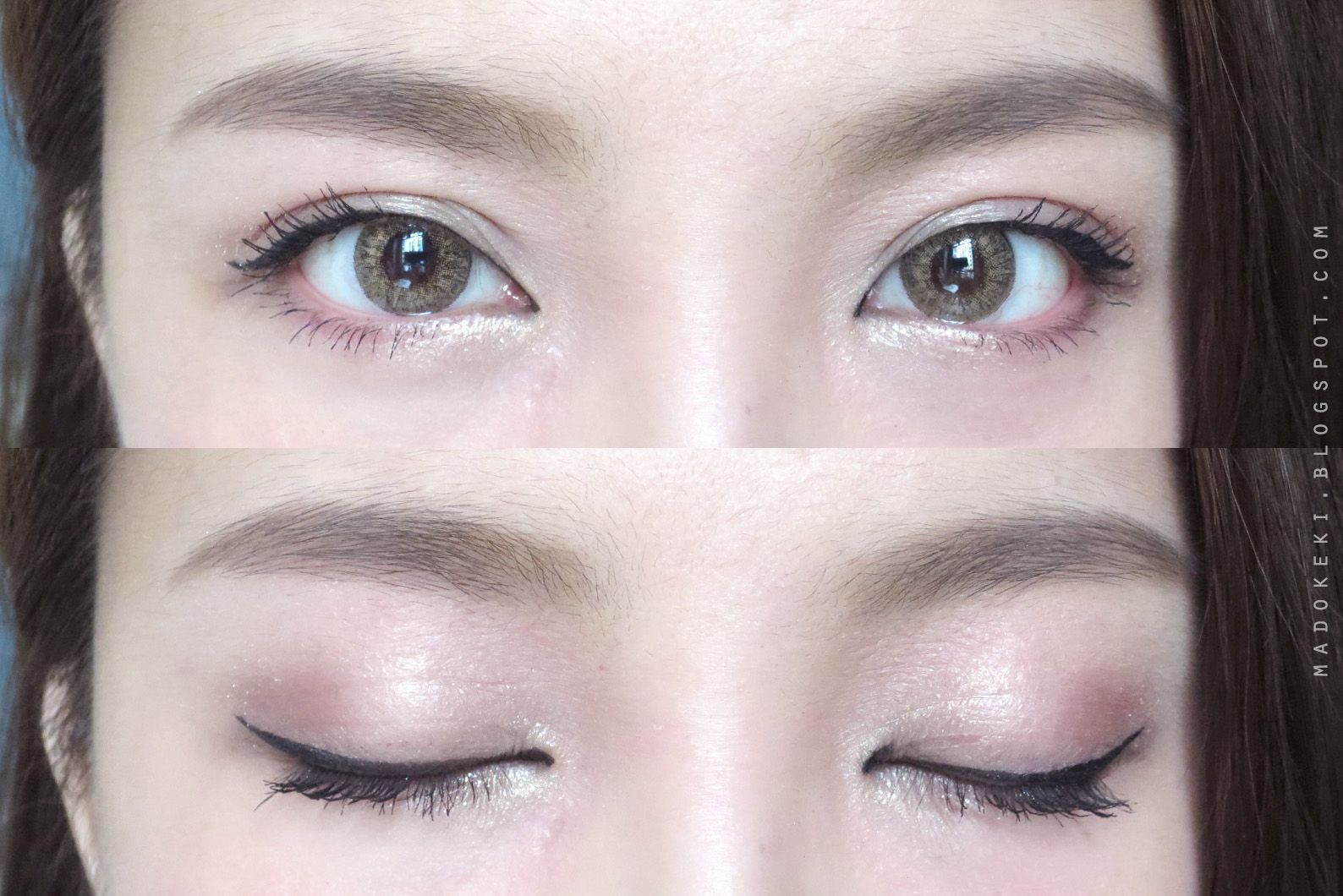 close up of the eyes.
the look emphasizes on light than on shadow to create dimension. light lifts the area up from the plane and make them look more three dimensional. the result is an extremely lightweight look that's still able to define your features.
the eyeliner is kept thin to maintain the light makeup look, yet the deep black contrasts the light eyes.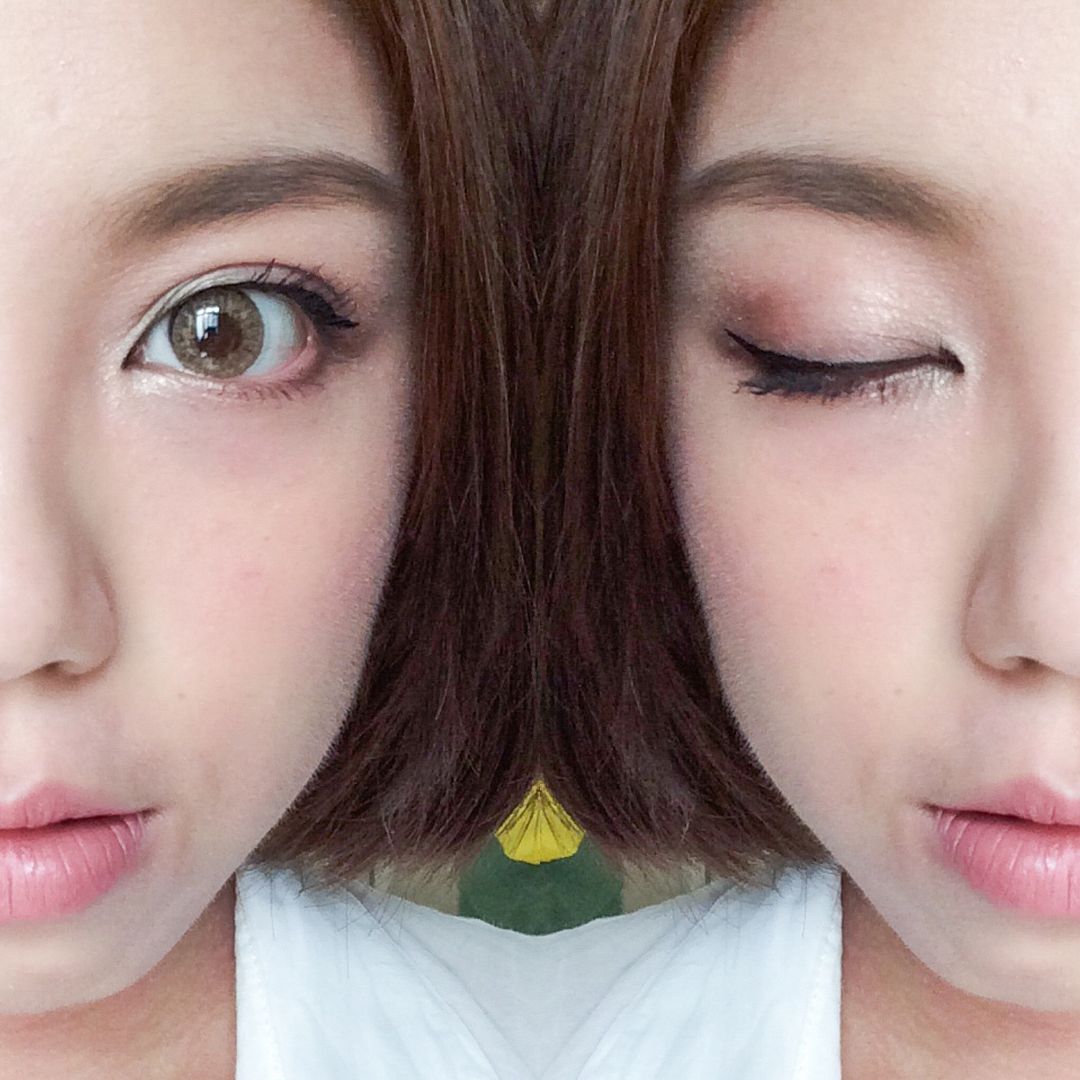 frontal look of the makeup.
the cheeks are made to look naturally flushed just to return some colour after i wiped out my natural cheek colour with the powder foundation. it's so strange because if my skin was any better i wouldn't have applied foundation there. i rather have my natural colour peep through! but my rashes are appearing on my face the past few weeks so i had no choice but to cover them up for this special occasion.
i chose a nude lip liner because its effects are most natural. the matte texture makes it look like my own lip colour! the soft nude pink does a great job at making me look healthier without a trace of externally applied makeup :P TRICKERY!!!
i thought i'll share some narcissistic self shots since i really adored my look that day.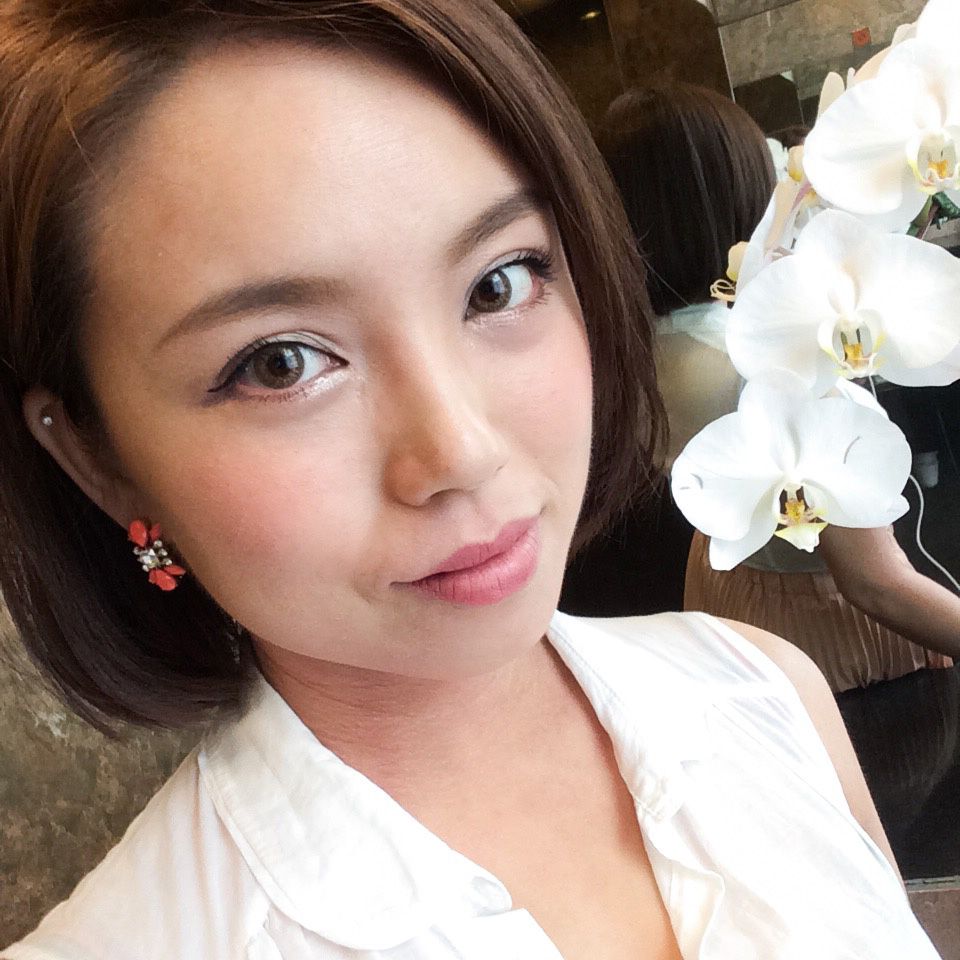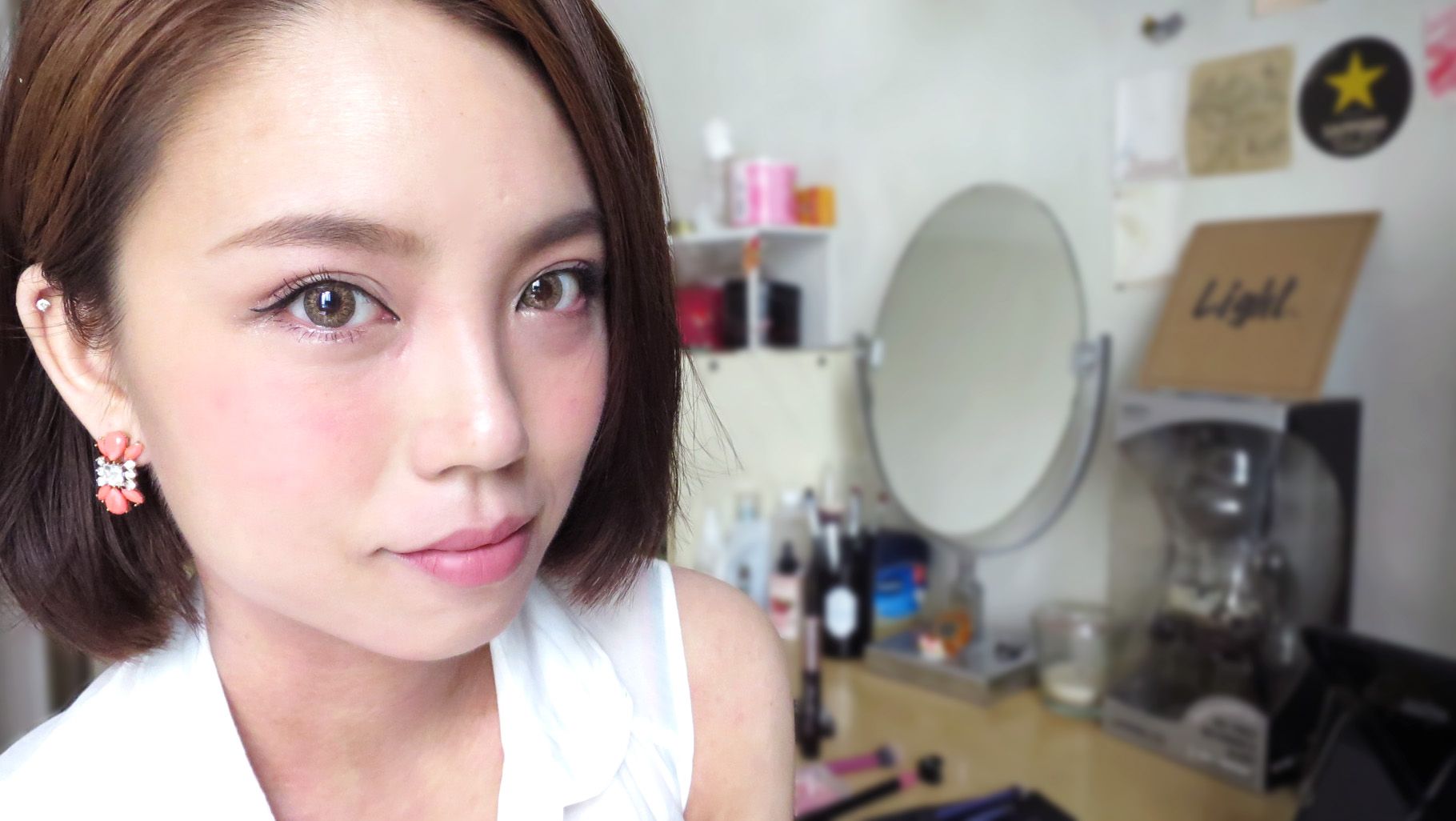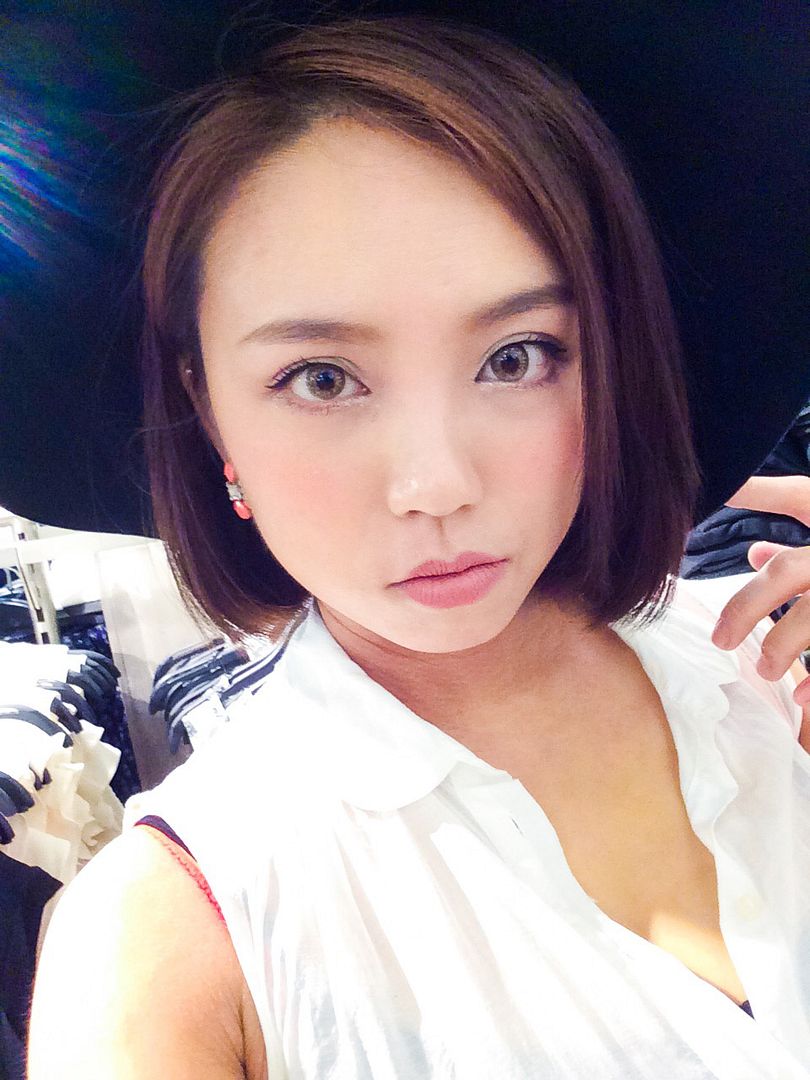 you can tell i have a thing for hats, don't you?
this look isn't just good for wedding lunches! you can adapt it to any formal occasions where you need to look elegant and lady like! i felt like being a lady that day so i went ahead with this look :D i do feel like one, just that day hehe!