Maybelline Masterliner Cream Pencil BR-1 (Swatch and Review)
there's a little story to this eyeliner. i was actually eyeing the colorshow eyeliner in beige a few months ago. my dad was going to come back from hong kong so i asked if he can pick up a few items for me. sadly, there isn't colorshow eyeliners in hongkong! so my old man picked this one for me instead. he didn't know i already have a brown eyeliner.
AWWWWWW. sweetest dad award.
back to the review, since i got this unexpectedly, i didn't have any expectations for it. but i must say it worked pretty well.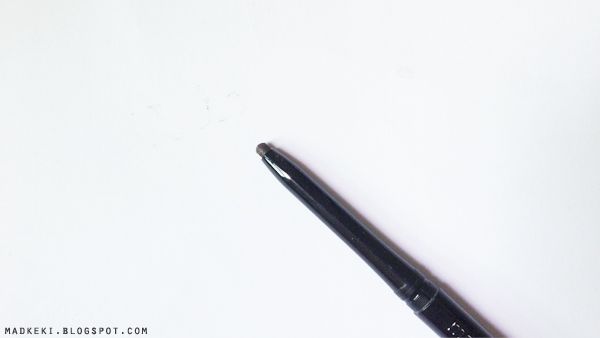 it has a twist up mechanism so you don't need to sharpen the pencil. there are 0.3g of product.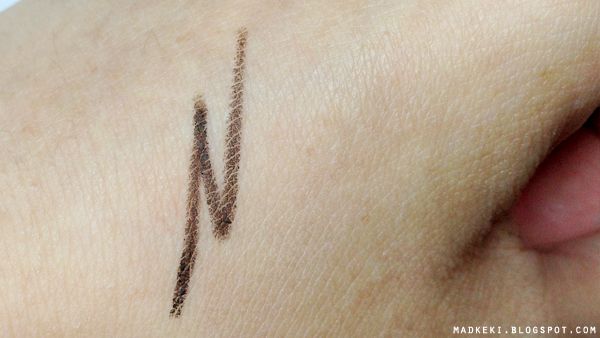 swatched over powder foundation.
BR-1 is a matte dark brown, it reminds me of dark chocolate or espresso.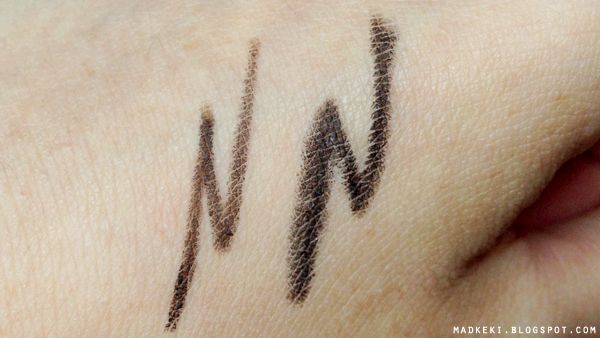 compared with the lancome kohl eyeliner in black (right).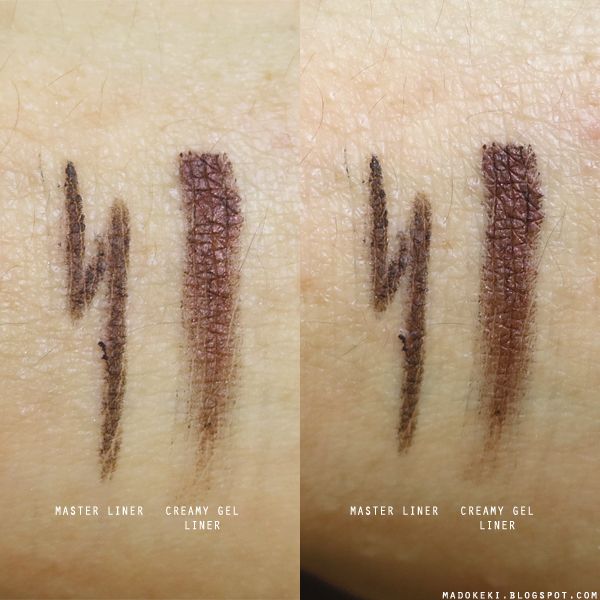 compared with the maybelline eye studio creamy gel liner 02 brown (right)
the masterliner is more black than the gel liner (which is more red). so yea, the masterliner is indeed a dark chocolate shade!
IMHO:
on the packaging, the eyeliner claims to be creamy. it felt really creamy on the back of my hands, but it actually tugs my eyelids usually.
the lead is rather hard, but soft enough to deposit products. however, you can see uneven product distribution on my hand and it doesn't glide that smoothly on my eyelids. i have to go over several times to get enough products on my lids, and most of the time they end up building up a little too quickly which results in little bits and pieces of eyeliner falling off my eyes.
the product will harden over time, so i usually draw on a piece of tissue paper to get rid of any hardened bits so that the application will become smoother. it helps in that aspect! and i realize after i do that the application improves!
the colour is pretty pigmented on my eyes, i love using it when i'm in a rush because of the harder lead. this prevent me from getting too much product on my eyes at any one time. this characteristic also makes it awesome for lining my water line and filling in my lash line as an overly soft lead will deposit way too much products (and transfer to my lower lids before it sets).
i also love using it on my inner corners because it's easier to control as compared to a liquid liner, also, the rounded tip let me fake a rounded inner corner :D
on to the most important point - the eyeliner last really well on my eyelids. i'm comparing this to the gel liner, perhaps the relatively drier formula help sit stay longer! it wore for a few hours on my waterline before disappearing into my tear ducts. good job! hahaha!
my dad bought this for me in HK for HKD$90 i think?
IN A NUTSHELL:
1. pigmented, but not as creamy on my lids
2. very long lasting on the upper lid (lasted me the entire day without smudging or fading)
3. stays on my waterline for 2-3 hours
4. tip tends to harden over time, it's best to draw over tissue before using it to get rid of that layer