Easy Halloween Makeup: Creepy Cute Doll
sorry if i scared you with my header image. here's my first halloween makeup look, just one of the many others that're available on youtube actually. but who knows, maybe this will inspire you to do something similar since it's so easy, and you really just need some eyeliner, lipstick, and concealer (all the rest are actually optional)!
i made an assumption that these are the basic makeup products, so anyone should be able to follow through without having the need to rush out to buy something just for the sake of halloween, only to stash it inside your drawer till the next halloween arrives. make use of what you have and be creative!
watch the video here!
PRODUCTS USED____________________________________________________________
from left to right:
1. REVLON nearly naked pressed powder (020 light pale)
2. REVLON colorstay foundation (200 nude)
3. KATE stick concealer (light beige)
4. KATE dual blend eyes (BK-2)
5. KATE designing eyebrow N (EX-4)
6. DAISO eyelash (No.221)
7. KOJI fix eyelash glue
8. HEROINE MAKE volume and curl mascara
9. MAYBELLINE colorshow crayon kohl (snow white)
10. REVLON colorburst lipstick (012 cherry ice)
11. MAYBELLINE eye studio lasting gel eyeliner (black)
TOOLS USED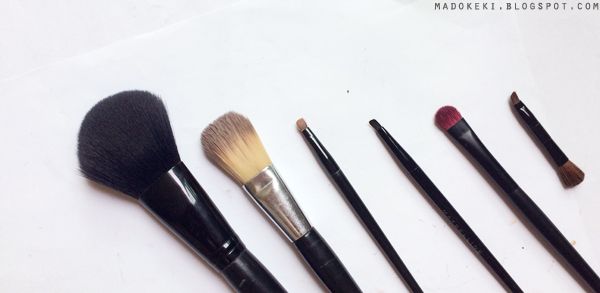 top to bottom:
1. ELF complexion brush
2. generic foundation brush
3. MAYBELLINE eyeliner brush (used for concealing)
4. MAYBELLINE eyeliner brush (for eye lining)
5. ESSENCE eyeshadow brush
6. KATE dual ended brush (came with the designing eyebrow)

FINAL LOOK_________________________________________________________________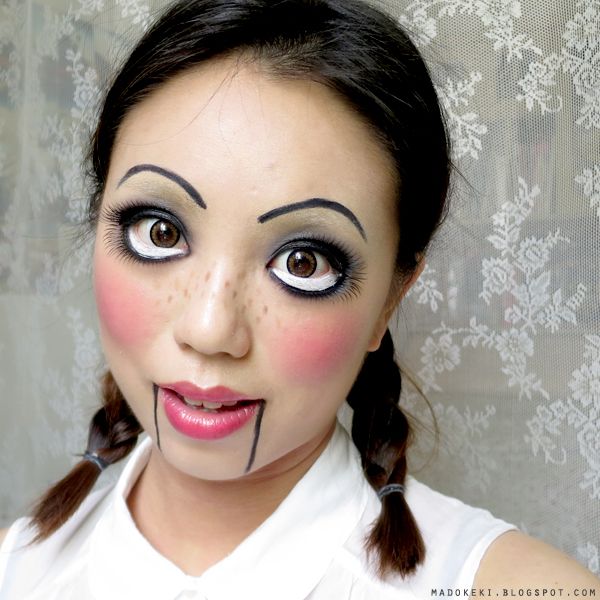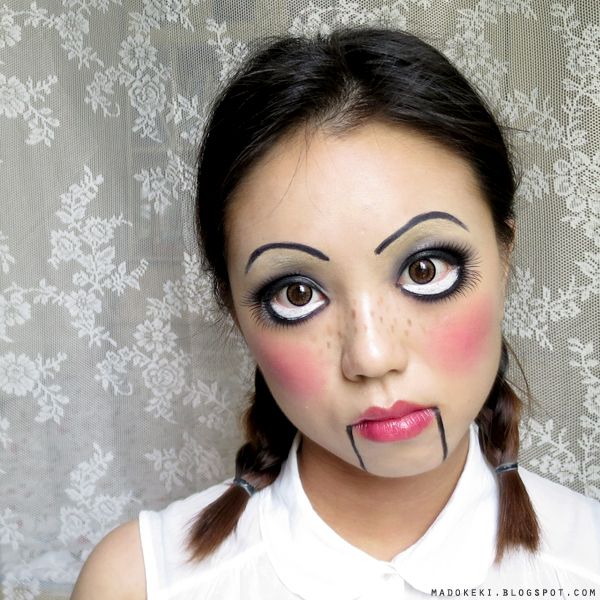 without all that dramatic photoshop effects, the look isn't as scary as it looks. it's lighter and cuter i think. hahaha! sorry if the video was a little too creepy for your liking, but i hope it adds to the overall effect of the makeup :D
xoxo
karman