Mayelline Eye Studio Lasting Drama Gel Eyeliner 01 Black (Swatch and Review)
i forgot where and why i picked this up. probably decided it's about time i start using a black gel liner because i THINK i've mastered how to draw the perfect eyeliner, well, at least maneuver it with a certain dexterity.
after using the maybelline creamy gel eyeliner with such success, i picked up this one without giving much thought thinking that it'll be as good as that.
somehow, it didn't work as great on me as compared to the brown one. i'm not sure if they changed the formula, or if the black just happens to be a little more smudgy.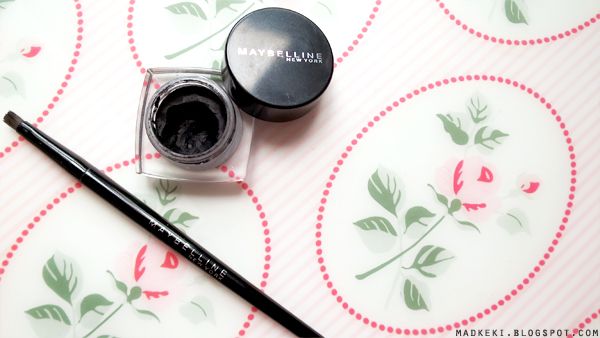 it also comes with an eyeliner brush! i actually utilize it a lot.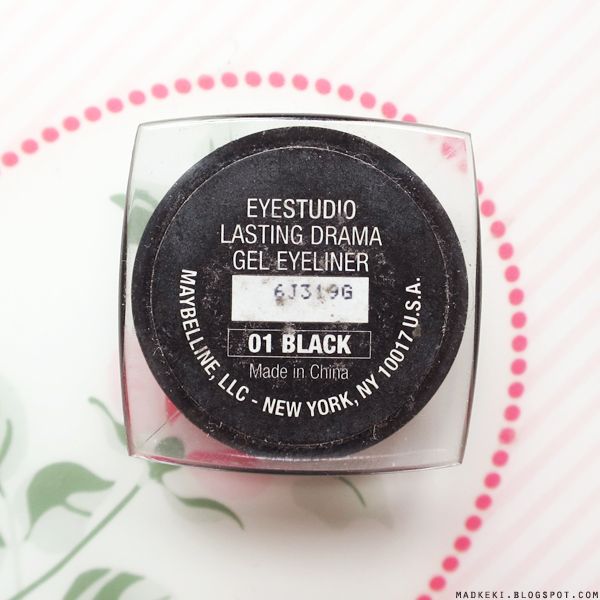 not only did they change the packaging, they also changed the product name. it used to be called the eye studio creamy gel liner.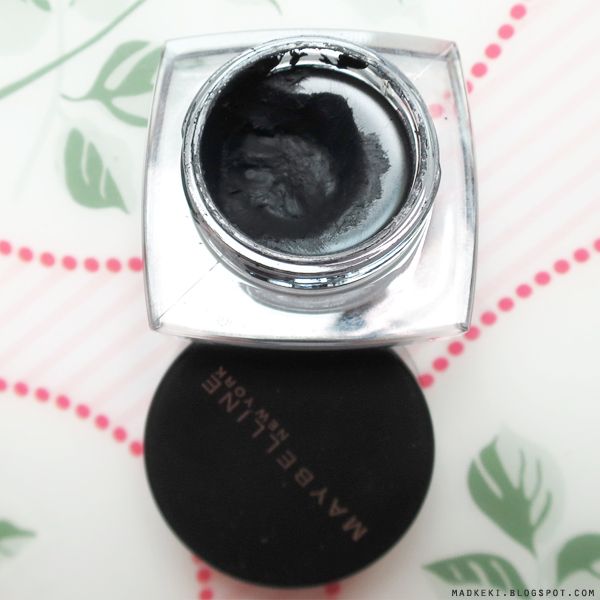 in the tub: i've dug a hole!
this black one seem to dry out a little faster than the brown one. it's becoming difficult to get products out. :( it's only been what, a year???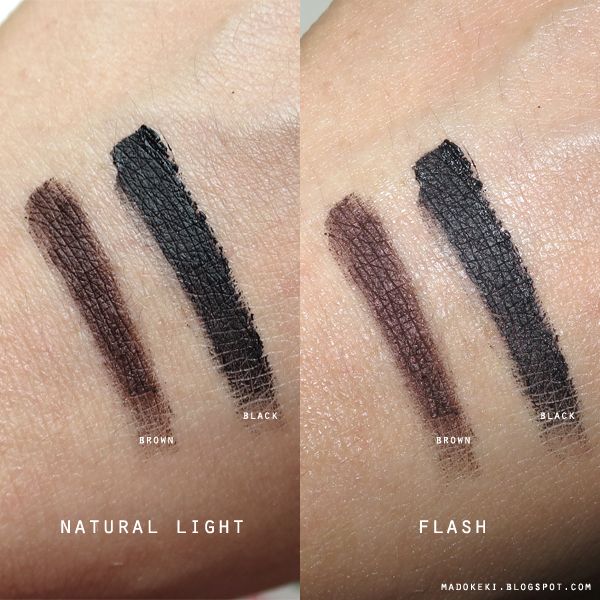 swatched on bare skin, comparison with the maybelline creamy gel liner in brown.
01 black
is a matte black, it's very pigmented and goes on amazingly well when it's fresh off the tub. it tugs a little right now.
IMHO:
the wear time i get out of this black gel liner is about 8-9 hours over eyeshadows. it's actually pretty decent!
i tried wearing it alone and it was a disaster. it's waterproof but not very oil resistant, so wearing this eyeliner alone for the entire day in singapore's heat is not recommended. it actually stay on pretty well on my eyelids. it's the waterline that will melt off and migrate to my lower lash line. it becomes very obvious if i don't have some darker colours there as well.
the colour is jet black so it's very easy to achieve that intense black look. i'm really glad that it's matte because that's exactly what i need.
i've done vaseline test on all my eyeliners before. this comes off almost immediately upon massaging the vaseline in. i'm not surprised what will happen if oils from my eyes soak into the eyeliner for the entier day.
HELLO PANDA.
will i repurchase this? nope. i'll be in search of a better eyeliner that is more oil resistant. i have liquid eyeliners that can do that job, but like i said, i use up tons of eyeliners and gel liner pots are more economical for me.
i've owned this eyeliner for about a year, the surface is slightly hardened and i'm not surprised, but what amused me was after i scraped off some of the hardened surface, what's underneath is still pretty creamy! i guess this is an eyeliner i can actually finish without having to throw it out before i empties!
i can't recall where i bought this from and how much i paid for it.
IN A NUTSHELL
1. matte black and very very black
2. creamy when fresh
3. doesn't dry out too much over time
4. not very oil resistant
5. wears on me perfectly in an airconditioned place
6. melts and smudges slightly in outdoor setting