Maybelline Eye Studio Creamy Gel Liner 02 Brown (Swatch and Review)
this is my second tub of gel liner. the first being my kate gel liner (hahaha told you i'm a kate fan girl). i figured very early on in my makeup journey that i'll use a lot of eyeliner, that's why i invested in these gel liner pots instead. also, a few years ago there wasn't any gel liner pencils in the market yet.
maybelline gel eyeliner was constantly within the top 5 of the cosme ranking at the moment in time, i figured i had nothing to lose to try it. it was very affordable, i remember i got it for about SGD$16.
i got brown because i was a beginner in make up last time, brown seems forgiving even if i can't draw a perfect line, plus i can always blend it out with my eyeshadow if all else fails :P
this is probably yet another antique in my makeup collection. you don't see this packaging anymore as they've recently changed the packaging (and i highly suspect they changed the formula as well).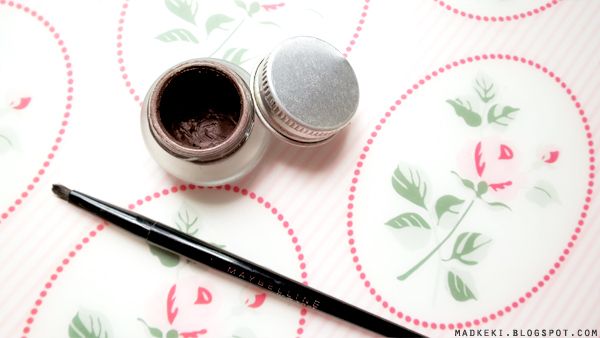 it comes with a pretty awesome eyeliner brush, while it's not the finest and flattest, i managed to make it work for me.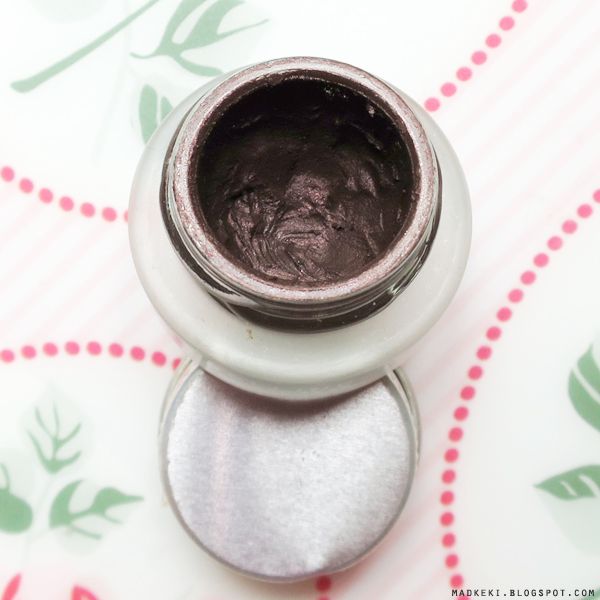 in the tub: i'm almost touching "pan" on this! almost!!! just another year to go maybe?
surprisingly, the product is still creamy (although not as creamy as it once used to be) after so many years. *counting fingers* i owned this for a good 3-4 years i think? nope, it didn't dry out. SURPRISE SURPRISE! it's a little dryer i must admit, but still useable because it is still kinda waxy (as opposed to turning rock hard).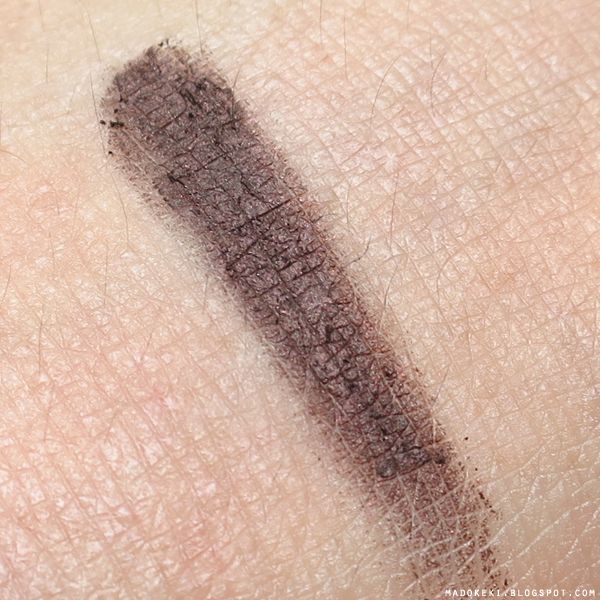 swatched on bare skin.
02 brown
is a reddish brown with some tiny sparkles in it. it gives it a slight metallic finish. just a slliiiggghhhhtttt one.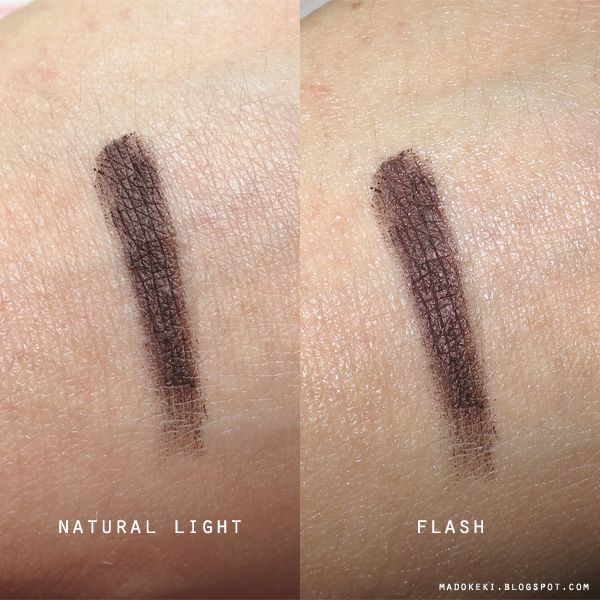 photo taken in natural light (left) and under camera flash (right).
you can see the slight reflectivity in flash.
IMHO:
i've tried the newer version of the gel liner in black, i honestly think the old formula is better. this eyeliner stays on my eyelids for the entire day without smudging even without eyeshadow on. i can't say the same for the black (newer formula) one.
they don't stay as well on my water line, but that's almost every other eyeliner. it's okay, as long as they remain in between my lash roots.
initially i didn't quite like the slight metallic finish because it made my eyes appear a little puffy. when coupled with metallic brown eyeshadows, the eyeliner can look pretty invisible because it is also reflective, which kind of defeated the purpose of wearing an eyeliner in the first place (to frame my eyes).
with that said, it's a pretty natural shade to have, and i am absolutely in love with its formula. the fact that i can still use it after so many years is a very pleasant surprise to me.
as for the brush, i realize i can flatten it by swiping on the edge of the tub to get a more precise line later on. i've demonstrated it in one of my
videos
, it's just a small snippet but you get the idea!
i purchased this many years ago for about SGD$16.