Halloween Makeup 2: Fafinette Dolly Look
after last week's scarier makeup (click here if you haven't seen it yet), this pales in terms of the scary factor, but it's still quite crazy to me because there's just no way i can rock this heart shaped cheeks on any other day but halloween.
let me introduce the
fafinette
, amazing pin up illustration/graffiti drawn by a french artist by the name of
fafi
.
from the
WWW
the first time i saw the fafinettes was way back in 2008. back then i wasn't this crazy about makeup yet. i had no idea what MAC does, but i saw their incredibly beautiful posters on their store front and there it is, the fafinettes. they collaborated with fafi a few years ago, while i had no idea who fafi is, the iconic heart shape cheeks etched themselves into my brain.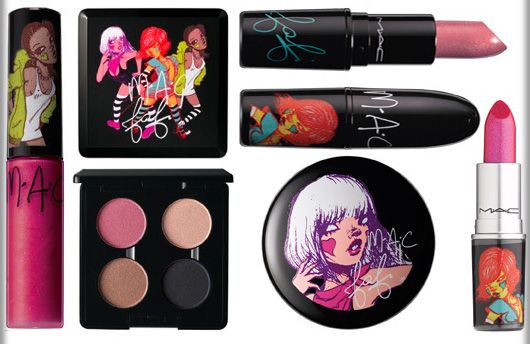 taken from the
WWW
.
i don't know, there's just something about those cat eyes and heart shape cheeks that drew me in like the fire draws the moth. since i have the chance to showcase something that interest me, i took this chance to put together this fafinette inspired look, with daily makeup products of course ;)
the look focuses on a few key points:
1. cat eyes
2. heart shaped cheeks
3. mega pouty lips (on hindsight i should have added a layer of gloss)
watch the video here!
PRODUCTS USED_______________________________________________________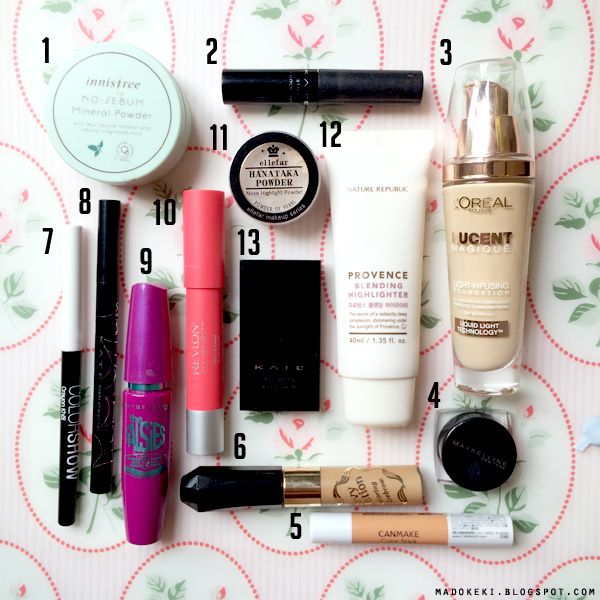 1. INNISFREE no sebum mineral powder
2. KATE stick concealer (light beige)
3. LOREAL lucent magique foundation (N2 pure porcelain)
4. MAYBELLINE eye studio lasting drama gel liner (black)
5. CANMAKE color stick (09)
6. HEAVY ROTATION coloring eyebrow (03)
7. MAYBELLINE colorshow crayon kohl (snow white)
8. KATE super sharp liner (BK-1)
9. MAYBELLINE the falsies mascara
10. REVLON matte balm (210 unapologetic)
11. DAISO ellefar hanataka powder (pearl pink)
12. NATURE REPUBLIC blending highlighter
13. KATE designing eyebrow N (EX-4)
14. INNISFREE creamy tint lip mousse (05 vitamin red) [i forgot to include it in the photo >_<]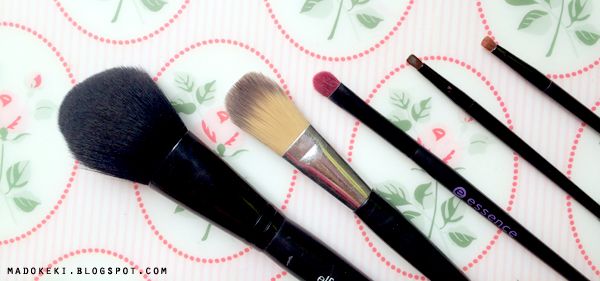 from left to right:
1. ELF complexion brush
2. generic foundation brush
3. ESSENCE eyeshadow brush
4. MAYBELLINE eyeliner brush
5. old MAYBELLINE eyeliner brush (used as lip brush)
FINAL LOOK_____________________________________________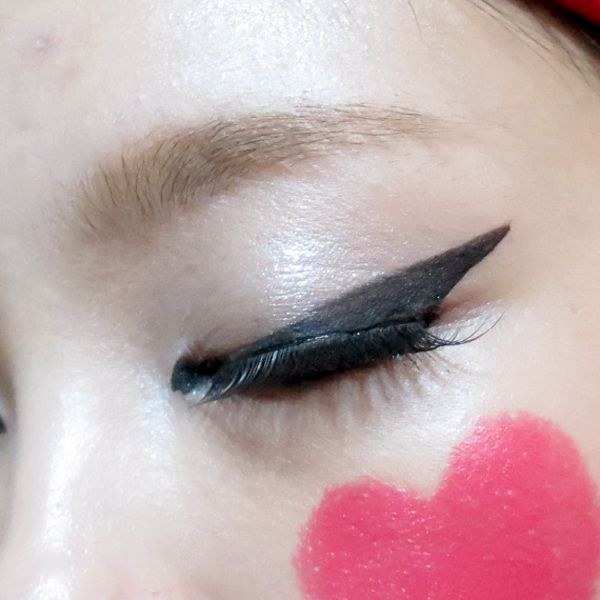 the cat eyeliner is actually just a triangle! straight lines everywhere.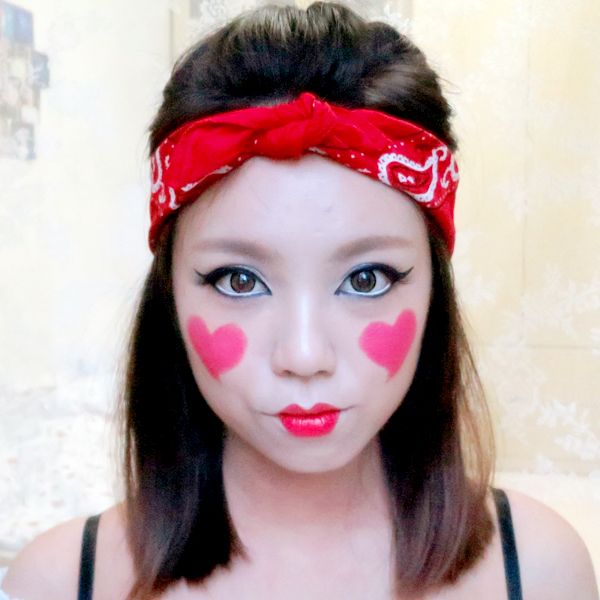 the photo is a little washed out because it was almost night fall by the time i'm done recording this look. but the look still has all the signature of a fafinette!
do you like this look? i really like it!
what's best, you can throw on normal clothes and adorn yourself with accessories to become a fafinette! if you google for more images, you'll realize how funky they are.
sadly i can't go out to a party this year, but maybe next year.. I'LL BECOME A REAL FAFINETTE.
happy halloween in advance!