Nature Republic Botanical Lipstick 04 Berry Peach
i wanted to do a short write up about nature republic for those of you who aren't familiar with korean brands, only to realize the information is so limited, and i do not know korean for goodness sake.
as the brand name suggest, they try to position themselves as a brand that incorporate natural ingredients into their products, somewhat similar to innisfree i guess? out of the limited information i can find, the botanical lipstick adds moisture to the lips, and comes in vivid colours that can add volume to the lips. it contains chamomile extract.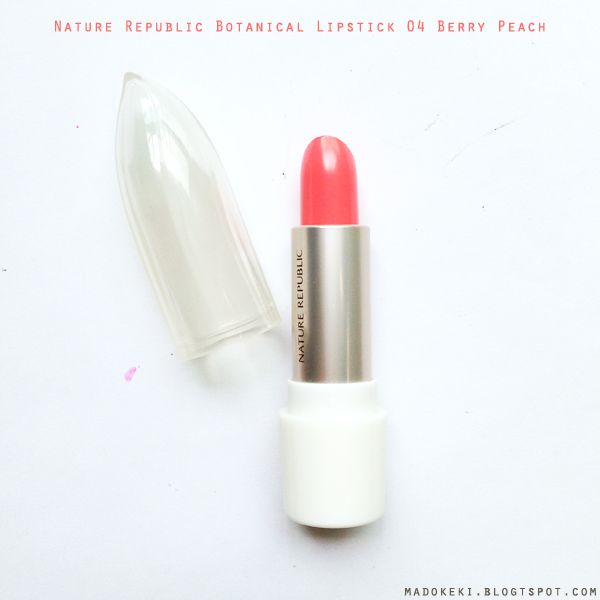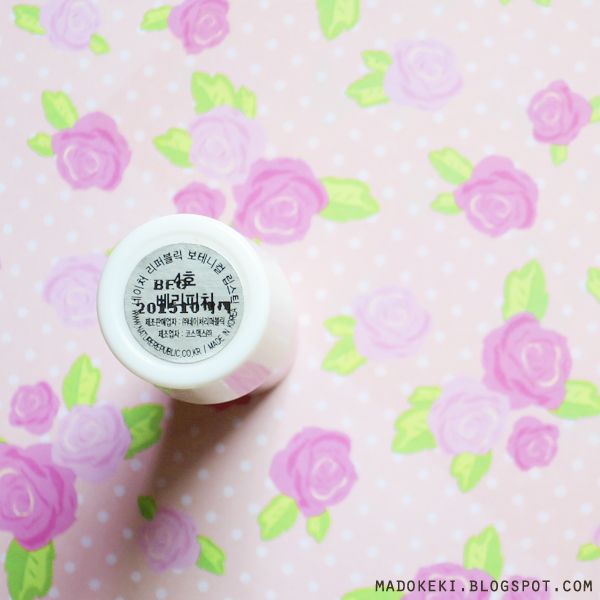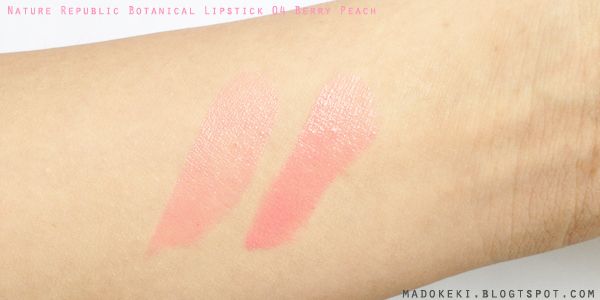 one swipe on the left, 2-3 swipes on the right.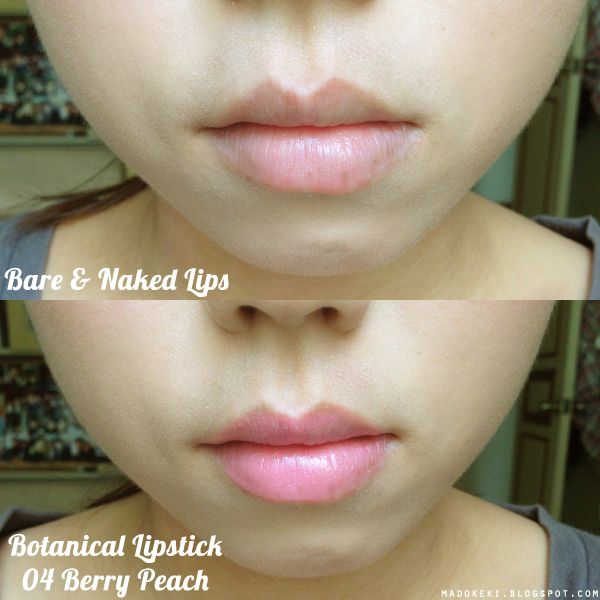 04 berry peach is a florescent pink, leaning towards the red spectrum. when swatched on my arm, it appears slightly peachy due to my yellow skin tone. however, it appears more pink on my lips.
the texture of the lipstick is very light weight and very moisturizing. the lipstick glides on easily, depositing a thin layer of the product on my lips. the product feels soft once it is warmed up to my temperature, giving it a rather balmy consistency. it has a slight sheen, probably from the oils that help to make this lipstick more hydrating. the colour is vivid as it claimed to be, and is buildable depending on your preferences.
it has a very special scent, almost like a candy scent in my opinion. the closest description i can think of is a bubble-gum scent.
IMHO:
i know it sound weird, but i really love the scent of this lipstick and i catch myself taking the cap off just to take a whiff of the sweet scent. if i do not know that this is a lipstick, i swear i'd have put it into my mouth instead of my lips. because this lipstick is so moisturizing, sometimes i wear this as a lip balm. the colour is sweet, and rather typical of korean lipsticks as it is slightly florescent. it brightens up my face easily, but one thing to take note of is to prepare the skin around the lips before wearing a pastel shade like this as it can easily accentuate the yellowness in my skin.
this was gifted to me by my gf when she travelled to korea.
MAKEUP LOOK