Cherry pink everything!
MAJOLICA MAJORCA'S new spring 2016 collection "open your luck" will be available from 21 february 2016, and they want you to have a smashing impression on others when school reopens! Usually, it's the big eyes that captures others attention first, that's why they've came up with a new liquid eyeliner, together with lip treatments, mascara, and a cherry coloured blush to "open your luck".
all of the limited edition items are in the shade of cherry pink, or sakura pink. how adorable!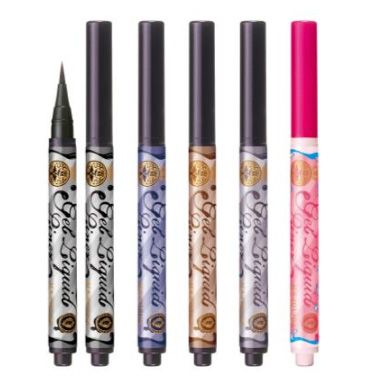 MAJOLICA MAJORCA GEL LIQUID LINER | 1026 YEN
with its fine tip (0.02mm) and smooth brush, you can get a strong and fine line easily that last up to 12 hours thanks to its sweat/sebum/tear proof formula.

you can easily adjust the intensity of the colour by controlling the number of clicks at the end of the pen.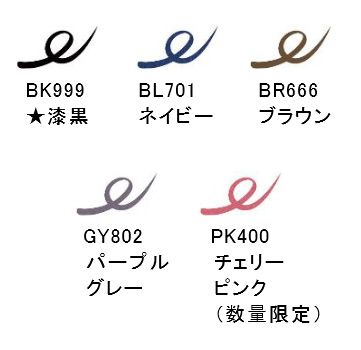 available in 5 shades, PK400 cherry pink is a limited edition colour.
MAJOLICA MAJORCA LIP ESSENCE BALM | 648 YEN
provides an instant boost of hydration and a tint of colour. formulated with honey and other moisturizing ingredients, it can draw moisture from the air onto your lips, while forming a barrier that keeps all the moisture locked within your lips. the lip balm is slightly tinted so you can create that naturally pink and healthy looking lips.
available in 2 shades, cherry tint is a limited edition colour.
MAJOLICA MAJORCA LASH EXPANDER EDGE MEISTER PK400 | 1296 YEN
a limited edition colour, the cherry pink mascara will create a loveable first impression (that hopefully make guys want to protect you :P). the waterproof formula will keep this mascara safe from perspiration, sebum, tears, while keep your lashes curled all day long. the duet comb and 4mm black fibres will get your those one-by-one and natural looking long lashes.
use this at the end of the lashes, as well as the bottom lashes as a point colour for best results.
MAJOLICA MAJORCA PUFF DE CHEEKS PK401 | 1620 YEN
also a limited edition colour, the sakura pink blush is a mix of 3 colours. applying it with the puff by lightly patting it on your cheeks will give you natural flush of colour.
it seems like the trend of using pink on the eyes won't be dying down anytime soon! the idea of the vulnerable look appears to be gaining traction, with canmake releasing their
secret colour eyes
which also contains a pink shadow not too long ago. i won't be surprise to see a pink eyeshadow being released by MJ in the near future.
all information and images adapted from shiseido.