New Product Releases for 2015
if you've read my blog for a while, you'll know i really like jill stuart's product packaging. this year, they've released new products in spanking new packaging. let's take a look together with me!
do take note this is not part of the
spring collection
. some are new product, or new packaging, or limited colours added to an existing line.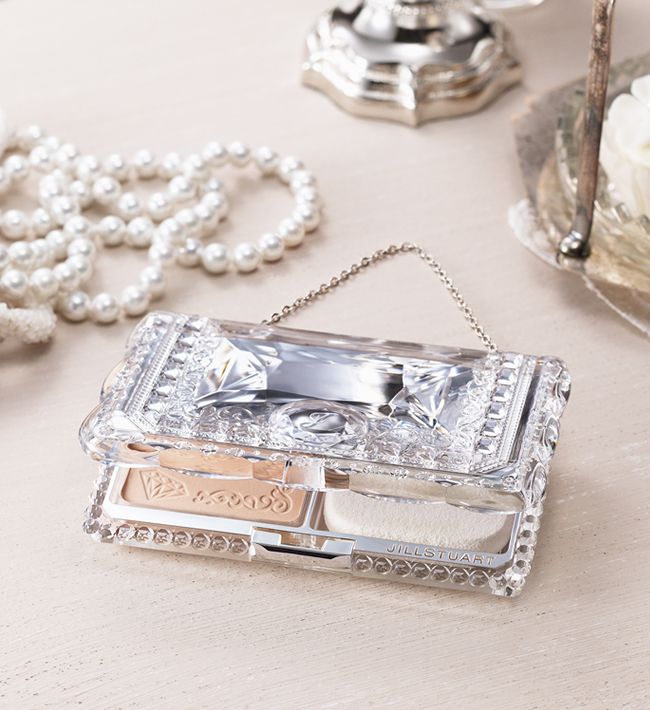 long lasting foundation with semi matte finish. covers pore with soft focus effect. formulated with rosemary extract, lavender oil and avocado oil for its moisturizing effect.
in store from 6 march 2015
the foundation case is a
new design
and is designed to look like a little clutch you carry to the party. the jewel facet look gives it a really princessy air.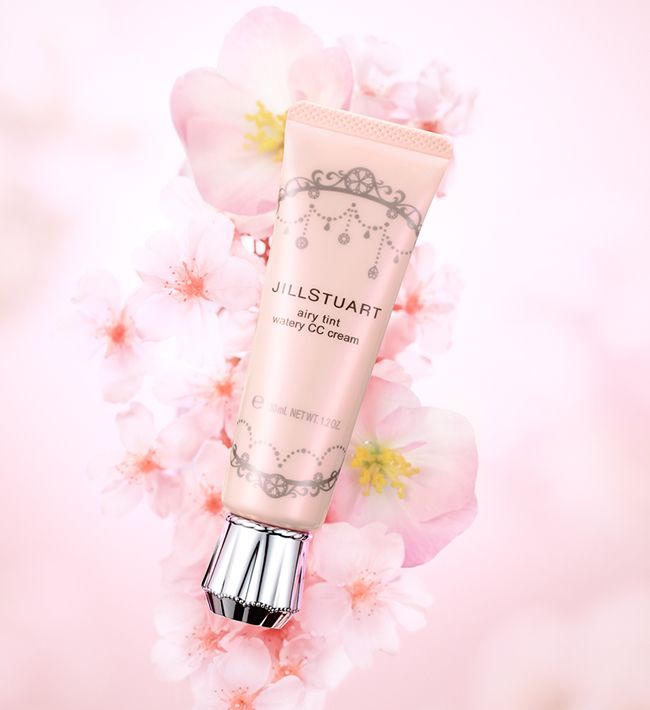 functions as a moisturizer and skin brightener. the pink beige will lift your skin tone naturally. contains cherry blossom extract, evening primrose extract and hyaluronic acid to keep your skin supple. soft focus powder will cover pores, while lipid absorption powder will keep your makeup from melting in excess sweat.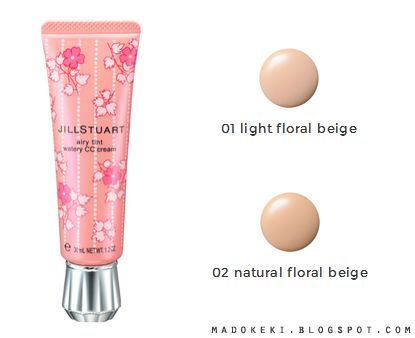 limited edition packaging.
in store from 6 march 2015
there're many more claims on the
official website
, you can read through all of it if you're interested. too much of a good thing is somethings.. too good to be true :P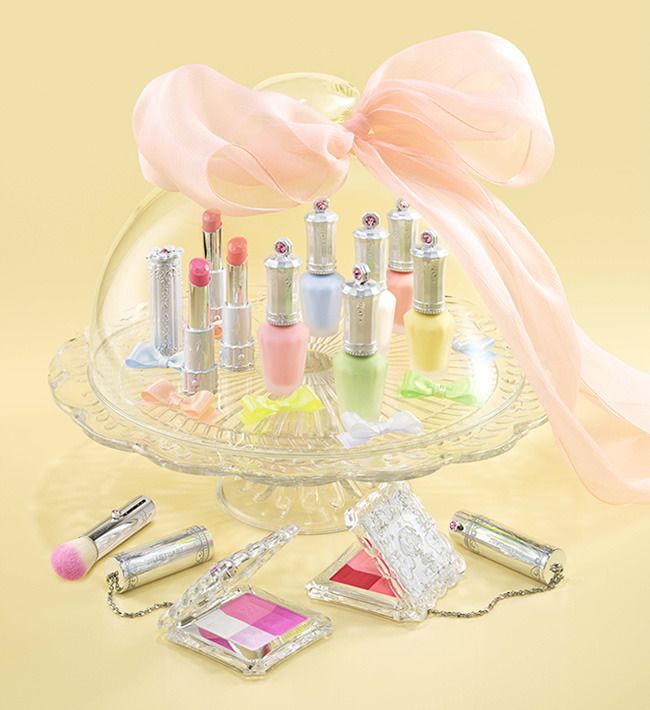 CHIFFON RIBBON COLLECTION
in store from 6 february 2015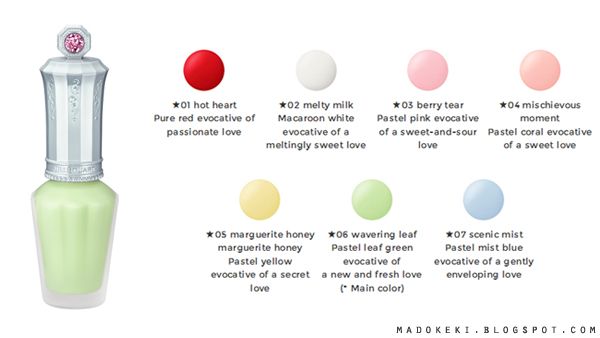 MATTE CHIFFON NAILS
| 10ml | 1500 yen
7 limited colour variations, doesn't contain any pearlescence. as the name suggest, it has a matte finish.
MATTE CHIFFON LIPS
| 2800 yen
come in 4 limited colours, also doesn't contain any pearly effect. moisturizing formula melts across lips despite having a soft matte finish.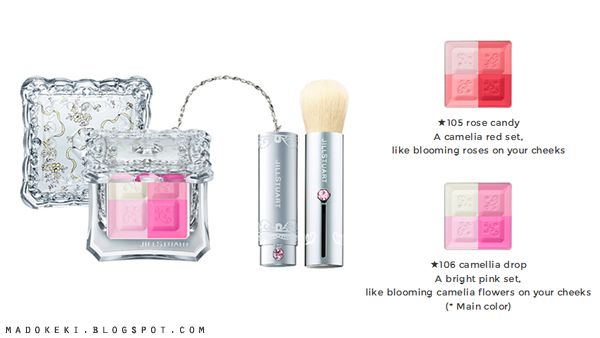 MIX BLUSH COMPACT N
| 4500 yen
2 limited edition colours are introduced in this collection. powders are moisturizing on touch, producing a semi-matte finish that looks natural and soft. comes with retractable brush.
one day i'll get my hands on their mix blush compact! i like their colour combination, and that cute retractable brush that comes along with the palette. the lipstick look really lovely too! all the colours here are limited colours,
saw anything that interested you?