What's a CC cream, and how is it different from BB cream?
in my very honest opinion,
both BB cream and CC cream are old products with new names
. in my
previous entry
, i explained what a BB cream is and how it differs from a foundation. a CC cream is harder to define as its formulation highly depends on the brand itself.
i wanted to link to the products to other online retailers, but i found cheaper deals on amazon.. therefore, some links are amazon affliate links!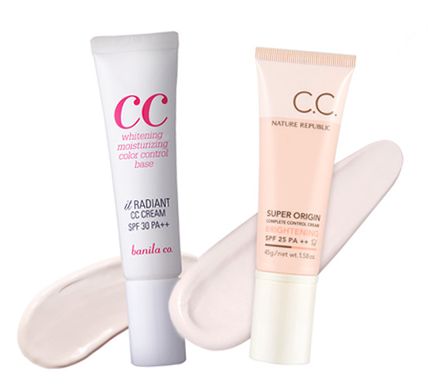 PRIMER? MAKEUP BASE? MOISTURIZER? SUNSCREEN? TINTED MOISTURIZER?
some brands produce CC creams that are meant to be a makeup base
. as such, they
perform multiple functions including moisturizing, sun protection, and may or may not be tinted at all.
the untinted ones are usually just to brighten up your complexion, while there are also CC creams that have enough coverage for it to be considered a light coverage foundation (with the addition of skin loving properties).
WHAT DOES CC STAND FOR?
the acronym CC seem to have no standard definition too. some says it means "colour control", while others claim it's "colour correction".
COLOUR CONTROL THAT ADAPTS TO YOUR SKINTONE?
going along the "colour control" definition, i believe it started out as a "colour control" product because of its ability to change colours upon application. of course it's just gimmicks to make you think that it actually changes colour to match your own skin tone! all they had to do is to encapsulate colour pigments within small droplets suspended within a white base. once you rub it into your skin, the droplets break apart to release the pigments, resulting in that colour change from white to skin tone.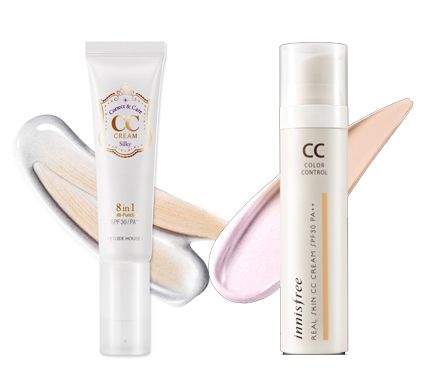 as for the "changing to suit your skin" part? you can water down any foundation or BB cream that you currently have, it will easily match many different skin tones simply due to its sheerness. (i'm sorry for being such a spoiler if you don't already know this..)
WHAT ABOUT COLOUR CORRECTION?
as far as "colour correction" goes, it really is another way of saying "brightening". at least, that's what i observed from korean CC creams, which tend to give me a very subtle brightening effect. it doesn't correct any unevenness of my skin tone. sorry to break it to you, but that brightening effect is most likely due to the physical sunscreen in the product (such as zinc and titanium oxide). technically speaking, you can get the same brightening effect from a regular sunscreen.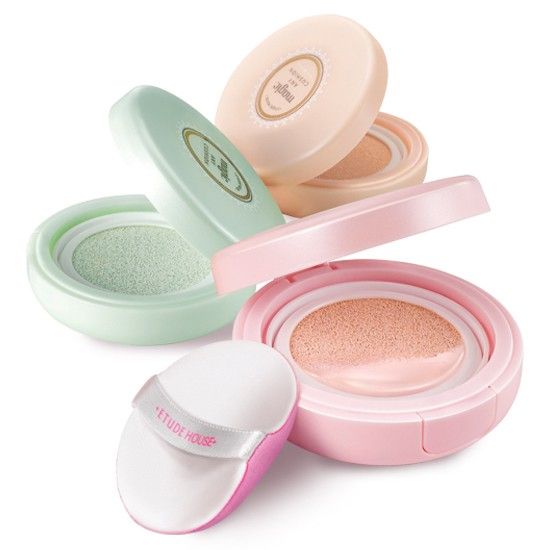 well, to be fair, there are some CC creams that have been tinted to either green, lavender, or pink to actually correct discoloured skin tones. then you ask me, isn't that what a makeup primer does? that's precisely my point -
CC creams act just like a makeup base/primer to moisturize and protect your skin from sun damage before you layer on your foundation, with or without the added benefit of colour correction (by colour correction, i mean using colours from the opposite side of the spectrum to counteract discolorations on the skin).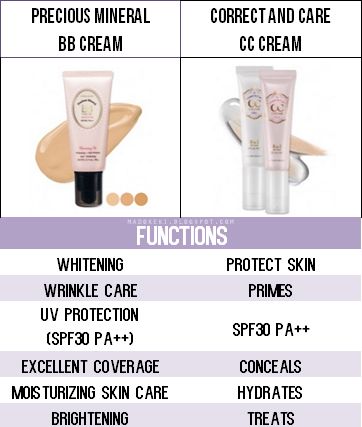 IN A NUTSHELL
with all that said, it seems like the BB cream and CC cream doesn't actually have too much differences. if a BB cream is a watered down foundation, then a CC cream is a watered down BB cream.
most CC creams tend to boast their skin care benefits because they are supposed to contain more skin care ingredients as compared to BB creams. perhaps you're skin will feel more hydrated and moisturized, but don't bank too much hope on other benefits you can get from standalone skin care products.
DO YOU NEED A CC CREAM?
should you invest in a CC cream? if you fall into one of the below categories, your answer is a yes.
1. you do not currently own a sunscreen
2. you need an all in one product that will moisturize and provide sun protection before you apply your foundation
3. you skin tone is even so you don't need any coverage
otherwise, i don't think there's a need for a CC cream. unless you want it, that is. :P as always, i also suggest deciding on a product based on your needs that has to be addressed (such as uneven skin tone, pore problem, dehydrated skin etc).
if you are still confused about the BB and CC cream saga, leave me a comment so i can improve on my entry next time!