A LOOK FOR DIFFERENT EYE SHAPE, FINALLY.
last year i released two makeup looks for fall, both using burgundy colour -
smokey burgundy for asian eyes
, and an
ulzzang style burgundy eye look
. after last week's
orange themed fall look
, here's yet another burgundy themed look, but this time it's featuring a different set of eyes!
let us welcome my cousin HAZEL! :D
she's in town for the week to visit me, i took this chance to film her as a lot of people share a similar eye shape as her.
watch the video below!
PRODUCTS USED//
i totally forgot to take a photograph of all the products she used, and she happily flew off the next day after filming.
the products are listed in chronological order as shown in the video:
1. VIDI VICI skin illumination
2. VIDI VICI perfect face glow foundation (01 light)
3.
KATE designing eyebrow N (EX-4)
4. HEAVY ROTATION coloring eyebrow (03 ash brown)
5. INNISFREE mineral powder pact (13 light beige)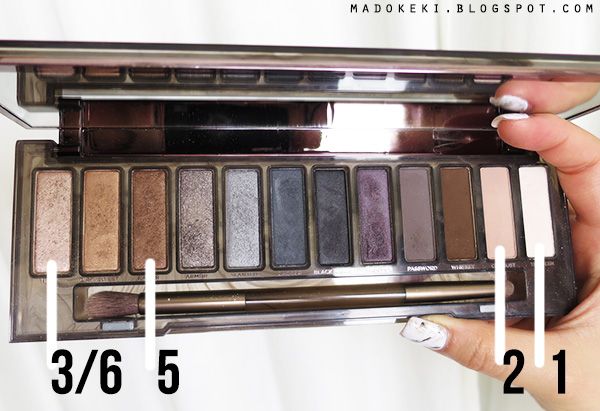 6. URBAN DECAY naked smoky
1. THIRTEEN
2. COMBUST
3/6. HIGH
5. RADAR
7.
ETUDE HOUSE look at my eyes
4. look at my eyes cafe PK004
8. HEROINE MAKE volume and curl mascara super waterproof
9. BENEFIT high beam
10. VISEE blend color cheeks (OR-6)
11. MAC prep + prime lip
12. MAC retro matte (all fired up)
BRUSHES USED//
1. dual sided brush that came with the NAKED SMOKY palette
2.
REAL TECHNIQUES accent brush
you can read my
review of the real techniques brushes here
.
THE LOOK//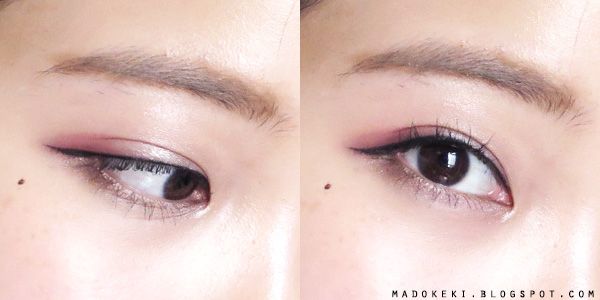 close up of the eyes.
doing your eye makeup can be tremendously easy if you have the right product. i finally understand why the naked palette has become a cult favourite by most ladies out there. their blend of matte and shimmer shades make it an extremely versatile palette and you can create almost any look with it.
the matte shades are very useful for blending out and contouring, while the shimmery shades are beautiful to be used as either on the inner corners or even on the lids! it's very different from the japanese eyeshadows i've been using so i'm really amused.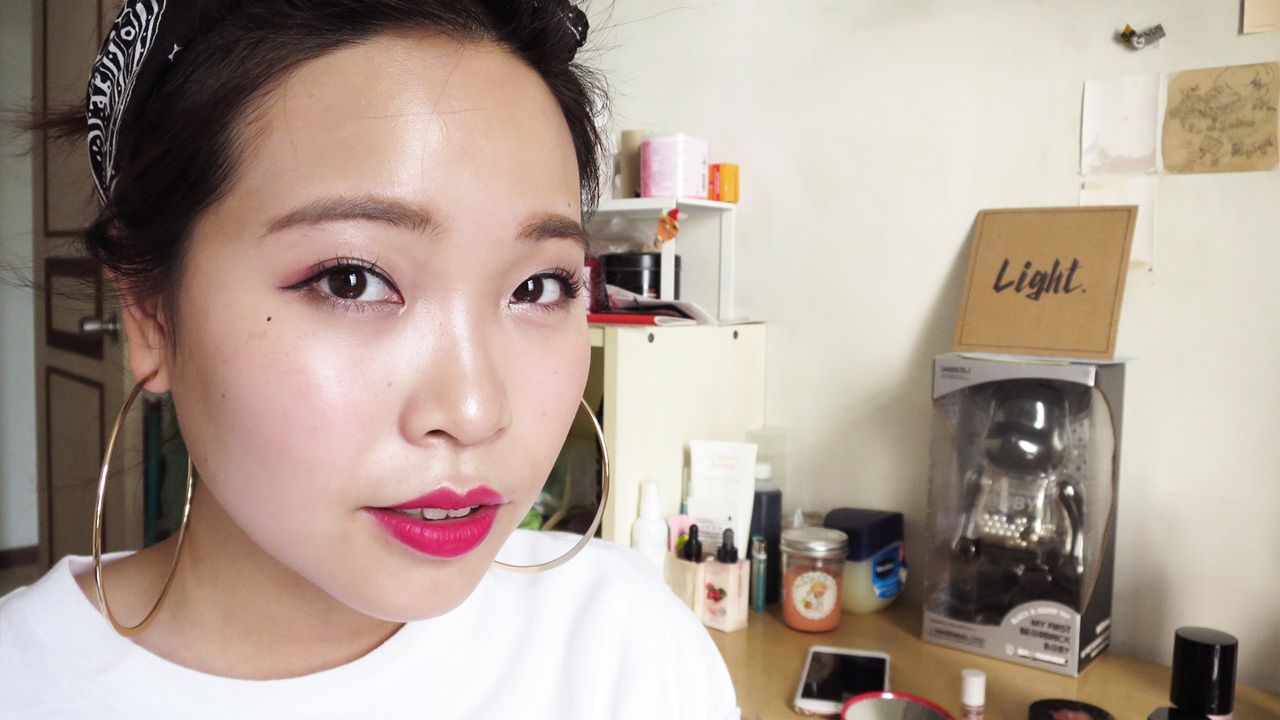 side view of the look.
as the eye look is mostly shimmery and light (even with the inclusion of the darker wine shade), it pairs up nicely with a pair of bold lips. the glowy skin helps to balance things out too!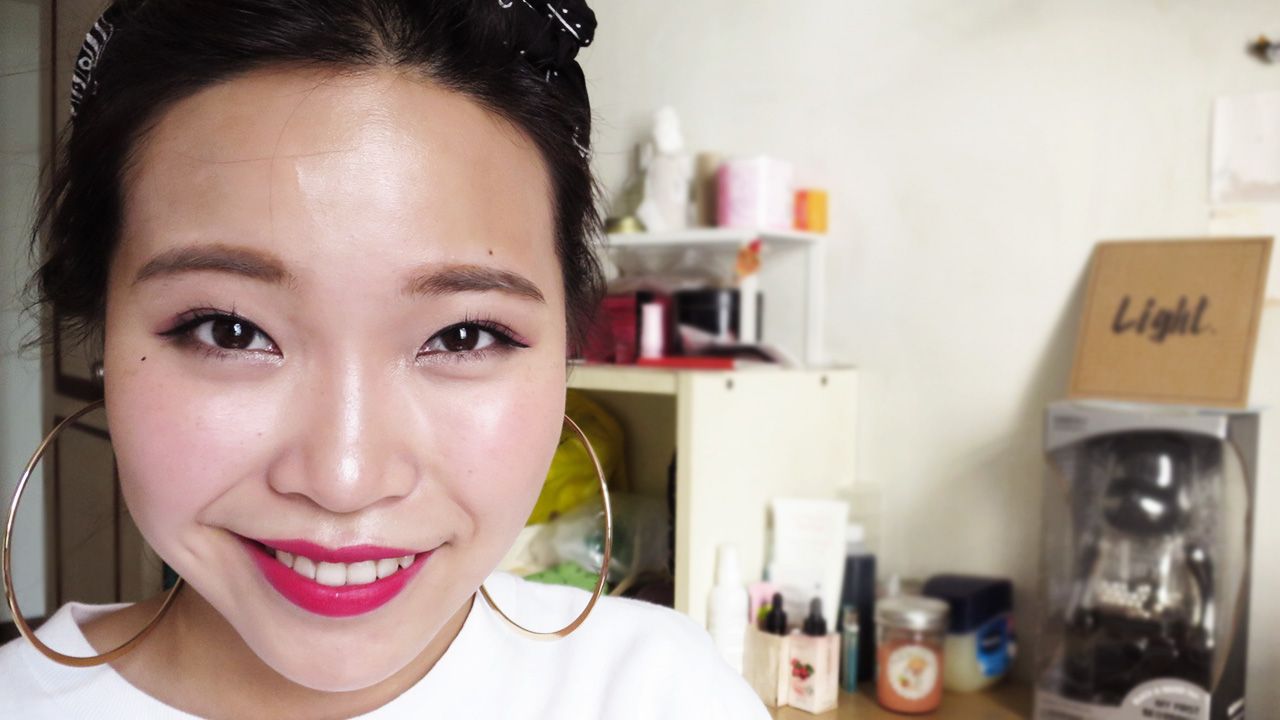 from the front.
i love how hazel made the eyeshadow work on her. using the wine shade as an accent colour is a great way for people with eye shape like hers.
i've received many questions on how to do makeup for monolids or eyelid folds that aren't very obvious. their concern is usually regarding their eyeliner, and my answer is always to rely on the lashes instead of eyeliner to frame their eyes. instead of using a super thick eyeliner that may make any look instantly over the top, a skinny eyeliner and well curled lashes might do the job better.
hopefully you like hazel's look as much as i do! it's her first time filming, so show her some love!