I managed to squeeze 21 questions into 13 minutes.
my second GET READY WITH ME video (you can watch
the first one here
)!
this time i'm getting ready for a dinner date, since the focus was on answering the questions i didn't get to talk much about my makeup, but i tried! if you missed all the product information both IN THE VIDEO and IN THE DESCRIPTION, here is the list of products i've used.
watch the video below!
PRODUCTS USED//
products not numbered in chronological order.
click on the links to see their reviews and swatches.
1.
LAVSHUCA melting eyes (BR)
2.
KATE mineral foundation powder (OC-B)
3.
REVLON colorstay balm stain (050 precious)
4.
L'OREAL super lustrous lipstick (P511 touch of amaranth)
5.
KATE designing eyebrow N (EX-4)
6.
MAYBELLINE masterliner (BR-1)
7.
HEROINE MAKE smooth liquid eyeliner
8.
DOLLY WINK long mascara
BRUSHES USED//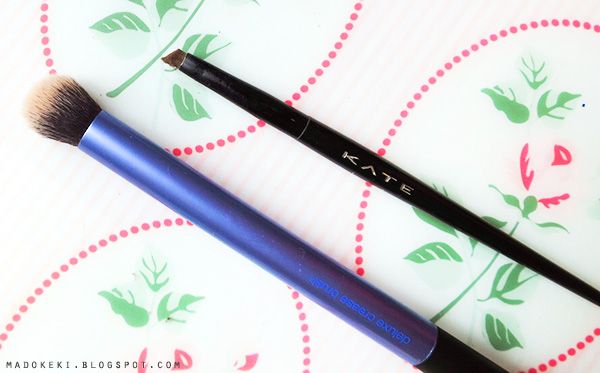 1.
REAL TECHNIQUES deluxe crease brush
2. KATE eyeliner brush cut into an angled brush
you can read my
review of the real techniques brushes here
.
THE LOOK//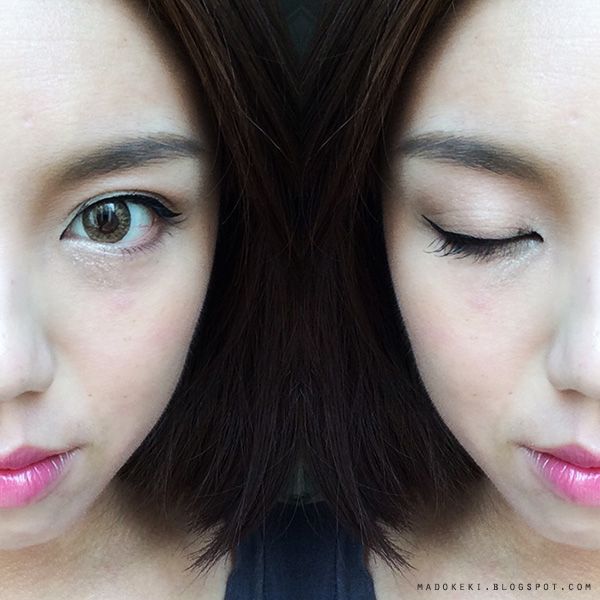 close up of the face.
i kept the face bare because of my skin, so the eyes and lips became my focus. i think the milky pink added a bit of colour without it being too overpowering! as much as i love wearing darker lip colours, but i don't want to scare my date away :P
closer look at the eyes.
the shadows are kept to a minimum as with my recent practices. it was just in amounts just enough to justify its purpose - to add a gentle contouring effect to my eyes after i've flattened it with my powder foundation. anything more will look too much, which doesn't fit with my aim of making it look undetectable. instead, i relied heavily on shimmery light shades to draw light into my eyes, especially the inner corners.
tried my best to keep the eyeliner as thin as i can, and made my lashes look incredibly long for a sweeter effect :P
if you have questions to ask, do comment on the youtube page (it's easier for collation of questions!)!